Dwayne 'The Rock' Johnson Gifted His Mom a Cadillac — Then It Was Totaled
If you don't know about "The Rock," you're probably living under one. This iconic powerhouse personality shows he dominates pretty much everywhere, including in WWE wrestling, on the big screen, and at the gym. Dwayne "The Rock" Johnson seems to be winning at everything he does. One job he considers his biggest and most important is being a family man. And, he sure does love his mom. In a #TBT Instagram post, he shares the story about the heartfelt gift he once surprised her with – a Cadillac SUV. It would be a wonderful gift that would soon end up totaled.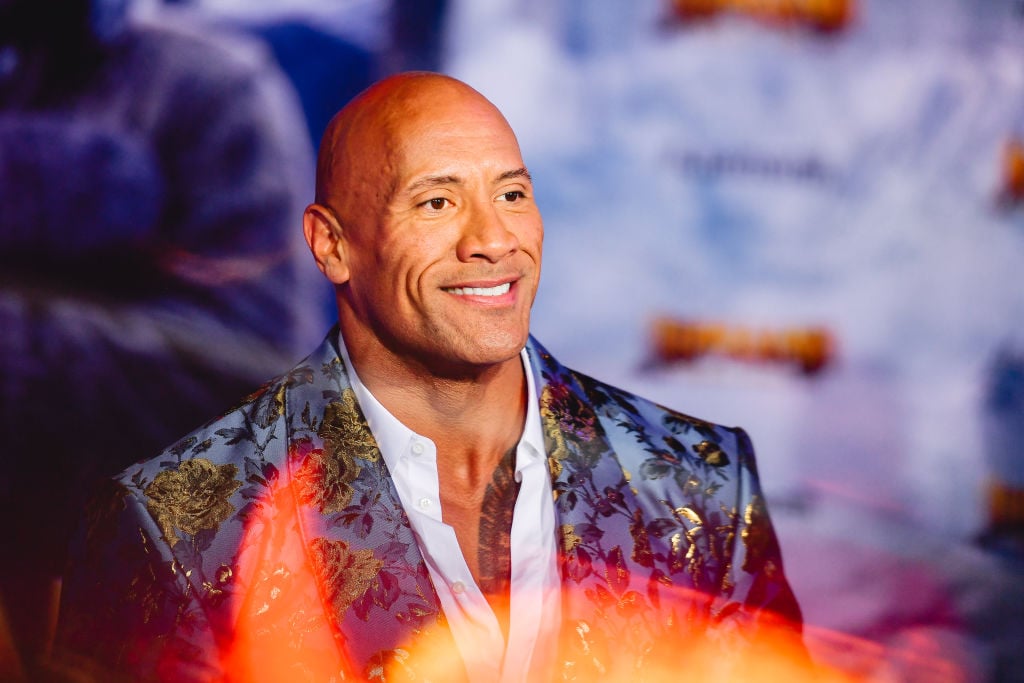 Who is 'The Rock' anyway?
Dwayne Johnson was listed as one of the highest-paid actors just a couple of years ago. He is a blockbuster talent in movies and is most known for his acting chops in a variety of films, many of them franchises. But before he became a hit on the big screen, he was a wrestling giant in the WWE. And he comes from a long line of wrestlers in his family, including his father, Rocky "Soul Man" Johnson and grandfather, Peter Maivia. Dwayne Johnson is a believer in fate and destiny, as well. It may have been fate that ended his college football career and steered him to follow his family's footsteps into the wrestling ring. It was there he became, "The Rock," and made a brand for himself winning numerous WWF/WWE Heavyweight titles. It was his popularity in the ring, and maybe a little fate that led him to a career in movies. His successful acting career includes projects like The Mummy Returns, Tooth Fairy, and later in franchises like The Fast and the Furious, Journey to the Center of the Earth, and Jumanji, according to Business Insider.
Family is everything to the man who has it all
Dwayne Johnson, despite his larger-than-life career and earnings, is a grounded family man first. According to Biography, he married his longtime girlfriend, singer/music producer Lauren Hashian, last summer. Together they have two daughters, Tiana Gia (born in 2018) and Jasmine Lia (born in 2015). He also has another daughter with his first wife, Dany Garcia (born in 1997). He and his ex-wife had been high school sweethearts, and despite their divorce continue to co-parent and work together seamlessly. Johnson also maintains an adorable relationship with his mom. In an ongoing homage to his respect for her, along with his upbringing, he shares stories and pictures online about his love for her.
The Cadillac he gave his mom was all wrong
In a #TBT post, Dwayne Johnson tells another fate-driven tale of his life, this time about the gift he once presented to his mother. He intended to surprise her with a new Cadillac SUV, and opted for a white model, sharing he couldn't remember what her favorite color actually was. His over-the-moon enthusiastic mom later asked him about how he selected the color. It was during that conversation, he realized her favorite color was actually red, although she wouldn't have any other gift and insisted that she loved her white model. As fate would have it, and not long after this conversation, Johnson's mother was in an accident caused by a drunk driver. The white Cadillac SRX was totaled. She survived the incident, thankfully. But, "The Rock" certainly used this fateful event to replace the vehicle, with one in the perfect red color.
Dwayne Johnson shared, "Funny (and gratefully) how things work out the way they're meant to). He cited, as fate would have it, he would be able to get the color right this time. Although, he also says his mother still loves that old white Cadillac that saved her life.