Dwayne 'The Rock' Johnson Had a Totally Sane Reason to Rip Down His Own Front Gate
Dwayne 'The Rock' Johnson recently demonstrated his extraordinary strength when he tore down his property's powered gate using only his bare hands. The entertainer posted the aftermath on Instagram and shared his perfectly sensible reason for demolishing the gate.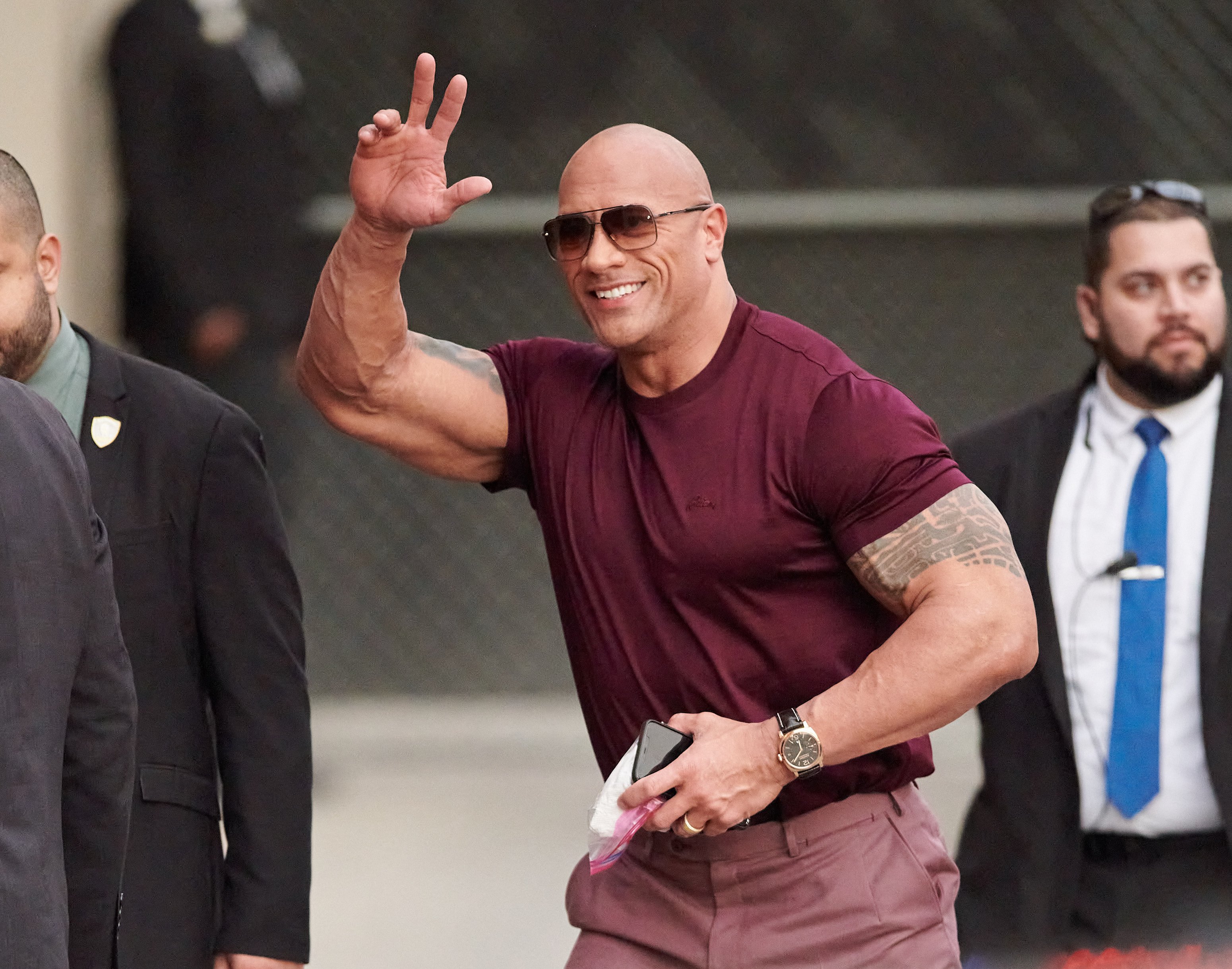 Dwayne Johnson possesses unbelievable power
Known as the professional wrestler and big-screen action hero who vaulted to international superstardom, Johnson is incredibly strong. His Instagram followers will note the numerous images and videos of Johnson engaging in his exercise and nutrition routines, which allow him to maintain muscle mass, strength, and endurance.
Johnson has proven his physical power by performing stunt work in the wrestling ring and in movies. The dynamo recently illustrated his might in real life when he ripped apart the front gate to his property. It turns out that he had a completely sound purpose for doing so.
The Rock's Instagram post offers a simple explanation for why he tore apart his gate
Johnson posted an image of his mangled front gate lying in the grass next to where it used to hang. After a power outage, he could not open the gate, even after attempting to override the system. In the Instagram caption, he explained that he ripped apart the gate for a simple reason. He needed to go to work.
Not my finest hour, but a man's gotta go to work. We experienced a power outage due to severe storms, causing my front gate not to open. I tried to override the hydraulic system to open the gates, which usually works when power goes out — but this time it wouldn't. Made some calls to see how fast I can get the gate tech on site, but I didn't have 45 minutes to wait. By this time, I know I have hundreds of production crew members waiting for me to come to work so we can start our day. So, I did what I had to do. I pushed, pulled and ripped the gate completely off myself. Tore it out of the brick wall, severed the steel hydraulics and threw it on the grass. My security team was able to meet the gate technician and welders about an hour later — and they were apparently, 'in disbelief and equally scared.' Not my finest hour, but I had to go to work. And I think I'm 100% ready to be Black Adam.

Dwayne 'The Rock' Johnson via Instagram
The actor is reportedly filming a new movie in the Atlanta, Georgia area
Johnson was presumably on the way to the production set for the Netflix film, Red Notice, co-starring Ryan Reynolds and Gal Gadot. Back in August, The Rock teased on Instagram that he was heading back to work on the feature. The project is filming in the Atlanta, Georgia area, according to Deadline.
"Thank you to our tremendous partners at Netflix who've joined us shoulder to shoulder to provide the safest and most aggressive 'quarantined bubble' for our production crew as possible," Johnson wrote in part. "And to my Red Notice crew — the hardest workers in the room, mount up — because we're going back to work. See you on set."
Follow Erika Delgado on Twitter.