Dwayne 'The Rock' Johnson Shares The Moment He Knew He'd Made It As An Actor
Former WWF pro Dwayne "The Rock" Johnson is one today's biggest box office draws. Now with his wrestling days in the past and firmly established as a Hollywood actor, Johnson has a list of film credits to his name including Central Intelligence, Baywatch, and the Jumanji franchise. The Rock has also exhibited some decent singing chops in the 2016 Disney animated movie Moana.
Coming from the hyped World Wrestling Entertainment genre, Johnson wasn't sure if he would be taken seriously as an actor. A note from a famed director helped Johnson know he had arrived.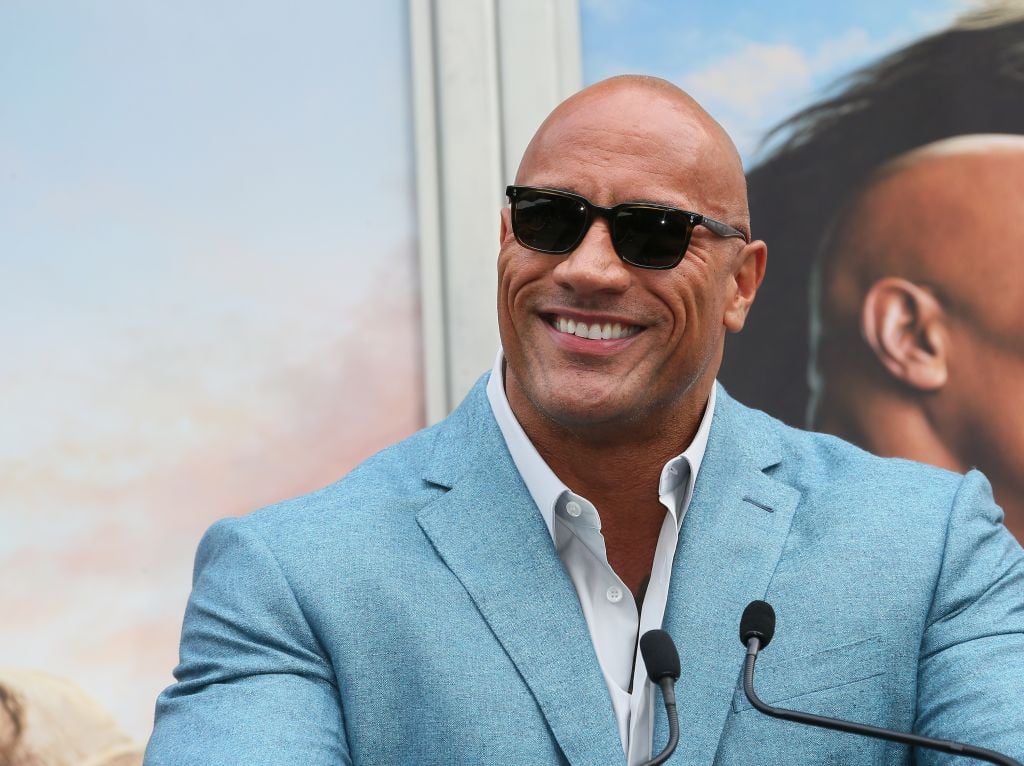 Johnson won't get too dark
According to Rolling Stone, Johnson played football when he attended the University of Miami as a criminology major, with the goal of becoming an FBI agent or a CIA officer so he could "put bad guys away." Though he didn't follow that career path, the wrestler-turned-actor gets to portray those roles on the big screen, often playing characters with physical brawn and a heart of gold.
"No one's going to see me play a borderline psychopath suffering from depression," he told Rolling Stone in 2018. "I have friends I admire, Oscar winners, who approach our craft with the idea of 'Sometimes it comes out a little darker, and nobody will see it, but it's for me.' Great. But I have other things I can do for me. I'm gonna take care of you, the audience."
Johnson takes his commitment to fans very seriously, wanting to deliver what they paid to see. "My problem is I have a relationship with an audience around the world," the Jumanji star said. "For years I've built a trust with them that they're gonna come to my movies and feel good. So every once in a while, you have to drop this card, which is: You're gonna have to find another actor. We need to figure something out, otherwise I'm not gonna do the movie."
'The Rock' isn't an island unto himself
The Jumanji star knew early on that in order to succeed in showbiz, he couldn't do it on his own. "I never quite understood why if you're successful in something, and then you want to make the transition to Hollywood, why wouldn't you apply the same discipline and processes that you did with wrestling and football?" he told Esquire in 2015. "Which meant: surround myself with great acting coaches; definitely get a good director; I need great actors around me to help me raise my game; I don't know what the f*** I'm doing. I need great acting coaches, I need good directors, I need help."
Rather than letting his previous stardom as a wrestler go to his head, Johnson's humble approach proved profitable. "I have been told I have potential. I think I do. Let's give it a go," he said. "And that allows more people to say, 'Okay, let's give it a shot.' Compared to: I think I'm gonna be great. I'm gonna make 30, 40 movies."
Validation from one of the GOATs
If Johnson ever doubted his acting abilities, his concerns were alleviated when he received a note from one of film's most legendary directors.
"I'm here at the house and I get a letter—'Been enjoying your movies over the years. Very entertaining,'" Johnson recalled in 2015. "'I feel like I've really gotten to know you over the years, most recently after watching you host Saturday Night Live. Great job. You continue to go for it. Proud of your work and look forward to meeting you.'"
The author of the letter? Steven Spielberg, director of a plethora of blockbusters including E.T.: The Extra-Terrestrial, Jurassic Park, Catch Me If You Can, and Schindler's List.
"It took me back to being just like a kid," the Skyscraper actor said of the accolades. "I was so blown away."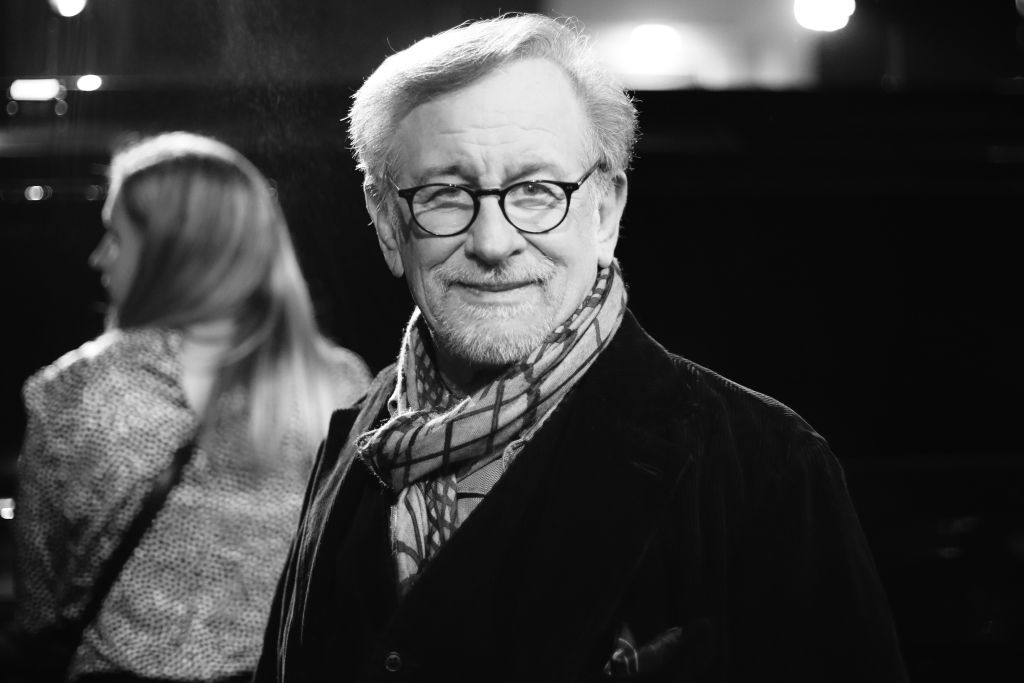 Now with a multi-million dollar film career firmly in place, moviegoers may one day see Johnson in a blockbuster from the legendary director himself.