Dwayne 'The Rock' Johnson Wanted to Do Something Else Entirely Before Becoming a Wrestler and Actor
Dwayne 'The Rock' Johnson has accomplished a lot throughout his wrestler-turned-actor career. His multiple talents and good-hearted personality have brought The Rock more fame than he could've imagined. Johnson first came into the spotlight in his professional wrestling days. During the WWE, The Rock dominated the ring and won the audience over with his impressive stature, likable personality, and trademark raised eyebrow. After making his name as a legendary wrestler, Johnson switched gears to the big screen. Interestingly, though, Dwayne Johnson originally wanted to do something else entirely.
The wrestler-turned-actor's movie premiere was The Mummy Returns, and he followed that hit film with The Scorpion King in 2002. His acting success continued as he appeared in numerous action blockbusters over the years, including the Fast & Furious franchise. We even saw his light-hearted, comedic side in The Game Plan and Jumanji. His superhero persona made him the perfect lead for the upcoming Black Adam movie. 
Johnson has grown an enormous fan base during his journey from popular wrestler to well-loved film and TV star. Therefore, it may be surprising that these two careers were never in Johnson's original plans for his future. With the impact The Rock has made on Hollywood, it is hard to imagine him doing anything else. 
Dwayne Johnson wanted to do something else before he became a wrestler and an actor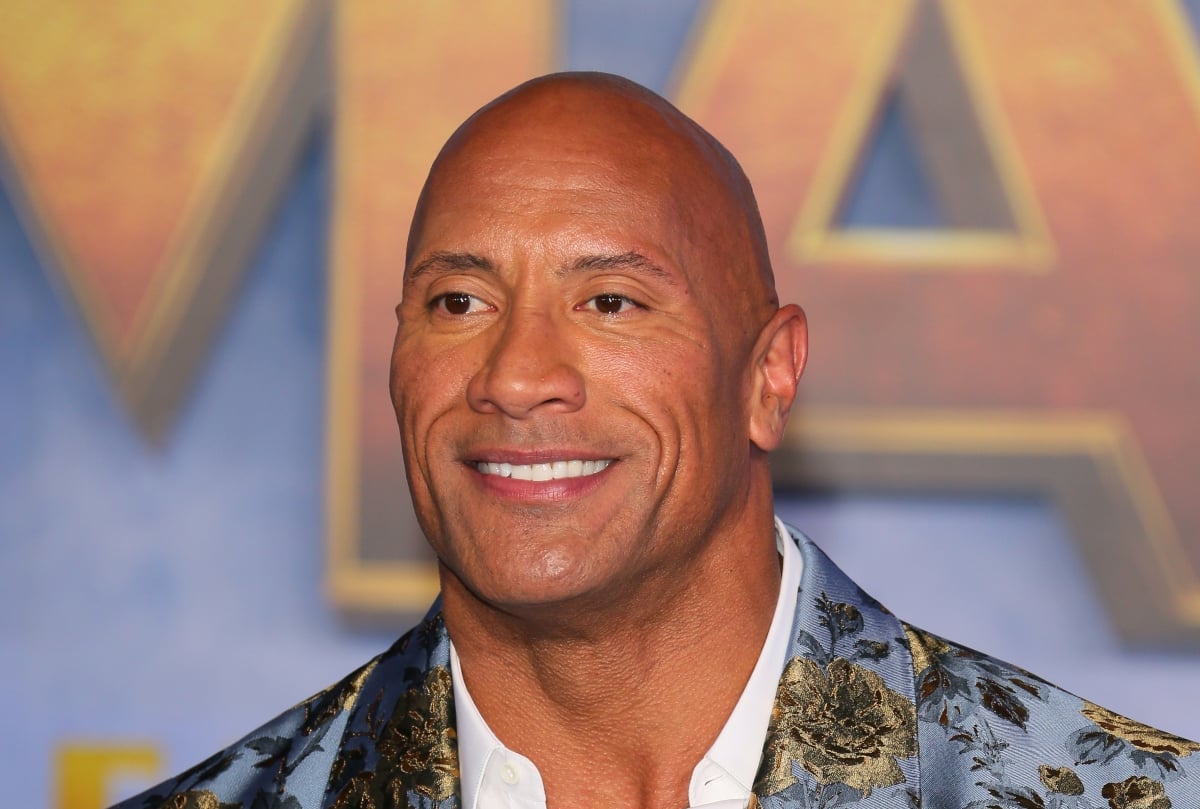 Known as "The Great One" and "The People's Champion" in the wrestling world, the sport seemed like a natural career fit for Johnson. While inspiration from his dad and granddad, who were professional wrestlers, made the decision easier, Dwayne Johnson originally wanted to do something else with his life: become a CIA agent. According to a Biography article, Johnson had hopes of working for the Central Intelligence Agency as a real-life "crime-buster."
However, Johnson shared in a 2018 Instagram post, "My criminal justice professor and advisor, Dr. Paul Cromwell, convinced me that the best operative I could become for the agency is one that also had a law degree." He continued by saying that was his reality check because "no respectable law school would ever let me in with my pile of steaming s**t grades."
While the star did graduate with a bachelor of general studies in criminology and physiology from the University of Miami, he did not further his efforts of becoming a CIA agent. The closest he came was starring in the 2016 movie Central Intelligence. 
Another crushed dream career for Johnson led him to wrestling
Excelling at football in high school, Johnson earned a full scholarship to the University of Miami. According to a GQ interview, Johnson said shortly after getting his full-time scholarship letter, his high school football coach, Jody Cwik, told him, "You've got a shot to make it at the NFL."
Johnson saw that as the golden ticket for his family and worked hard to achieve that dream he believed was within reach. Unfortunately, he suffered injuries that crushed his NFL dreams and sent Johnson into a depression, which led to his cut from the Canadian team, Calgary Stampeders. However, he bounced back to give wrestling a try. After making his name in the ring, he continued his journey to become a top-paid actor. While he did not achieve his football dreams, he continues to do well in his wrestler-turned-actor endeavor.
The Rock's film success has been impressive
After the Calgary Stampeders cut Johnson from the team, he flew back to Tampa with only $7 in his wallet. He considers it a low point in his life, as everyone around him seemed to be getting the success he wanted so badly. He recalls the situation in the Biography article by saying, "I'll never forget that. The term 'seven bucks' has a lot of meaning."
It was only fitting that he later named his production company Seven Bucks Productions. His broad range of success brought Johnson a net worth of $400 million, far from the small amount he had in his wallet over 25 years ago.