Dwayne 'The Rock' Johnson's Cheat Meals Are 'Very Important' to Him
Dwayne "The Rock" Johnson, the WWE wrestling superstar turned actor, made an appearance on The Tonight Show recently, and he had quite a lot to share.
From the religious experience that are his late-night cheat meals to the vicious insults between him and his co-star in the new Fast & Furious movie, Hobbs & Shaw. In case you missed it, we have all the details of his interview right here to share with you.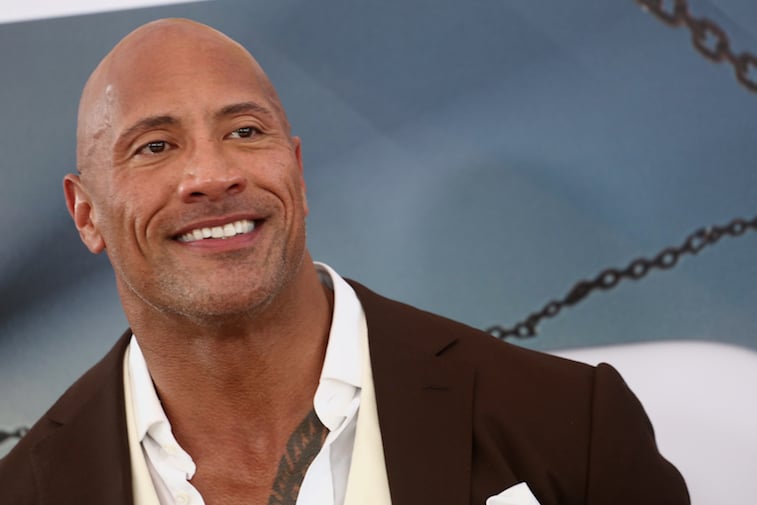 Dwayne 'The Rock' Johnson takes his cheat meals very seriously
Johnson's workout routine is serious business, but so are his cheat meals. He waits until everyone else in the house is asleep before he indulges (Johnson has a house full of daughters), but that's not because he's ashamed. Johnson posts photos of his nighttime meals to Instagram for the world to see.
Instead, it's because he requires complete peace during his feasts. For Johnson, these meals are like church, he revealed during an appearance on The Tonight Show.
"You do everything extreme. You go hard," Jimmy Fallon said of Johnson's cheat meals on Instagram, and also of his workout routine.
Johnson agreed with Fallon's assessment. "Yes, it's very important—the cheat meals," he said. "For me, the cheat meals—it's like church. You work out hard and once a week, you treat yourself and I partake in that."
It's usually around midnight when Johnson eats his cheat food, and he compares himself to a troll- rubbing his hands together in anticipation of his feast. "Oh Yeah," he said, with a big grin, imitating his troll-like self.
His food choices vary. Sometimes it's pancakes, sub sandwiches, chocolate chip cookies, Sushi, or peanut butter, as evidenced by his photos.
'The Rock' stars in 'Hobbs & Shaw'
While on The Tonight Show, Johnson also discussed his role in the new movie Fast & Furious Presents: Hobbs & Shaw. Johnson confirmed that there will be some big cameos in the movie, but was unable to say who. Instead, Fallon went down a list of possible cameos, and The Rock did his famous eyebrow lift in response to the names.
When Fallon said Beyoncé, Oprah, and Cardi B, Johnson's face remained furrowed, but when he said Kevin Hart, and Ryan Reynolds, Johnson's brow lifted. We'll leave it up to you to determine what that means.
Events in the previous Fast & Furious movie put the characters of Luke Hobbs, played by Johnson, and Deckard Shaw, played by Jason Statham, at odds with one another, but in this movie, Hobbs and Shaw must team up to stop the international terrorist, Brixton Lore.
But that doesn't mean they're now best friends. Fallon asks Johnson about all the trash talk that happens in the movie, and Johnson confirms there's some great jabs between the characters.
"You guys rip each other," Fallon said, "it's great."
"We do," Johnson replies. "We discovered we had this great chemistry in Fast & Furious 8, and that was the launching pad for this movie." Johnson also shares one of the great jabs he came up with to use against Statham's character. "Listen, if I hit you and my fist connects, you'll die. If I miss, the wind behind the punch will give your a** pneumonia and you'll die anyway, so it's up to you."
Reviews for 'Hobbs & Shaw' have been average
Hobbs & Shaw was released on August 8, and so far the reviews have just been average. Rotten Tomatoes gives it a score of 67 percent, and IMDb has it rated at seven out of ten. One thing critics do agree on, the banter between Hobbs and Shaw is fantastic.
The New York Post said, "The Rock is funny and charismatic in Hobbs & Shaw and his bro chemistry with co-star Jason Statham is a joy. The pair slinging vicious insults at each other is almost vaudevillian- it would make a decent live tour. And then there's the rest of the movie."
He goes on to describe the bad editing and lack of comedy by any cast members besides Johnson and Statham.
But don't let just okay reviews stop you from checking the movie out. Johnson said it was a "bombastic summer movie." And he'd never steer you wrong.