Dwight Howard Got Into an Ugly Lawsuit With His Ex From 'Basketball Wives'
As dramatic as Dwight Howard's rise and fall from grace in the NBA have been over the last decade, it pales in comparison to the drama off the court. Once the beloved star of a Magic team that made it to the NBA Finals, Howard's downfall since then has been well-documented, this fall may have coincided with some drama off the court, as well.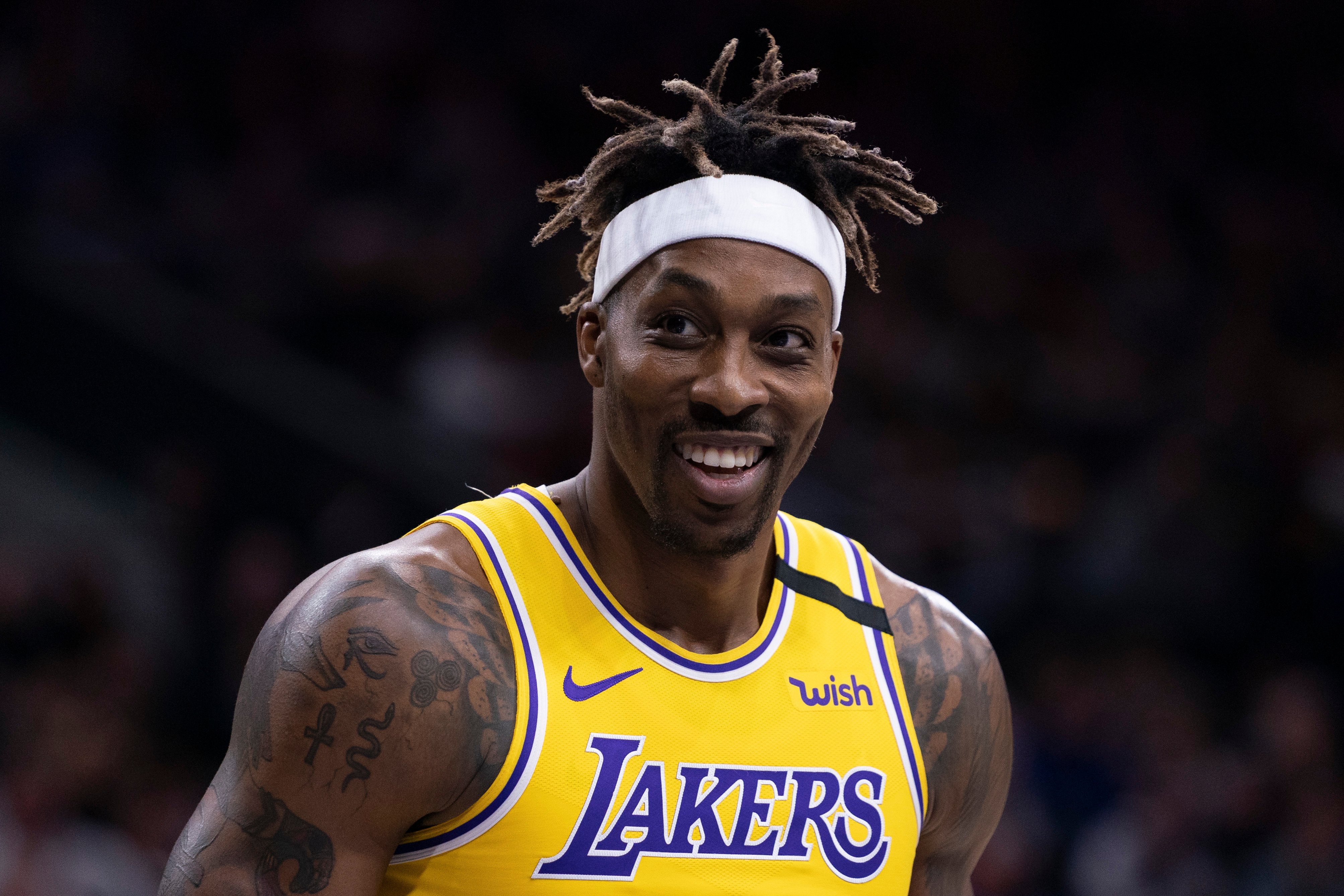 Dwight Howard's children
Howard came into the league, touting his Christian faith and talking about his desires to lead a life that reflected that. Initially, this was his image. He was unabashed about his faith, and at just 18 years old, it appeared to be genuine at the time. As Howard's star began to rise, however, something changed. The former smiling goofball developed a different kind of reputation on and off the court. 
Howard had a kid in his early twenties, and before long, he had five kids with five different women, according to Complex. This wore on him. He felt like he let people down, including his kid. Howard spoke about this with Lee Jenkins of Sports Illustrated in 2017. 
"I was ashamed because I'd talked so much about being a Christian, professed my faith to the whole world, and here I was with a baby out of wedlock," Howard told Jenkins. "My parents judged me. A lot of people judged me. I felt like I shouldn't even be out in public because everyone looked at me as a hypocrite. I felt like I didn't need my relationship with God anymore, and that caused a lot of pain."
Howard developed a reputation as a deadbeat dad who wasn't there for his kid. His children became a running joke among basketball fans. In March, tragedy struck when Melissa Rios, who Howard shared a six-year-old son with, died after an epileptic seizure. Howard took in their son, David, and spoke about how hard it was with reporters, according to ESPN.
It showed a different side of Howard, who was entrenched in an ugly battle over another one of his baby's mother a decade earlier. 
Howard's family drama
In 2010, Howard sued Royce Red of Basketball Wives after publicly talking about him and his parenting. The pair had a child in 2009, and afterward reached a settlement in which she would not talk about the baby's father. When Basketball Wives premiered, however, Reed mentioned Howard by name at least 11 times and violated the order. She was forced to pay him $500,000 for breaching the gag order.
However, after the uses of Howard's name grew more and more prevalent, Howard looked to stop it once and for all. Howard claimed that Reed violated the order in a way that reached over 1,000,000 people. As a result, he claimed that she owed him $500 million in damages, according to TMZ. Howard always tried to be secretive about his children, whether for guilt or privacy. 
Reed claimed that the information leaked in legal documents; thus, it was fair game. The pair eventually settled the score silently.
Howard's growth
In recent years, Howard has attempted to rehabilitate his image both on and off the court. Stories about his children are less frequent, and he has spoken candidly about his past mistakes. Now back with the Los Angeles Lakers, where Howard infamously burned out after a single season in 2013, Howard has an introspective side. 
Howard was young and naive when he came into the NBA. Now in his thirties, he realizes that his actions have consequences. Time will tell how this affects him going forward, but hopefully, his maturity combined with the tragedy that struck him help him realize there;'s more to life than drama.