Dwight Howard Once Collaborated With Kidz Bop
Dwight Howard has led a complicated legacy since entering the league out of high school in 2004. Once the beloved young face of a perennial title-contender in Orlando, Howard's reputation dived as he began burning bridges with teams across the league.
At the height of his career, however, Howard was huge. Nothing better encapsulates this than the fact that he once recorded a children's album at the height of his popularity.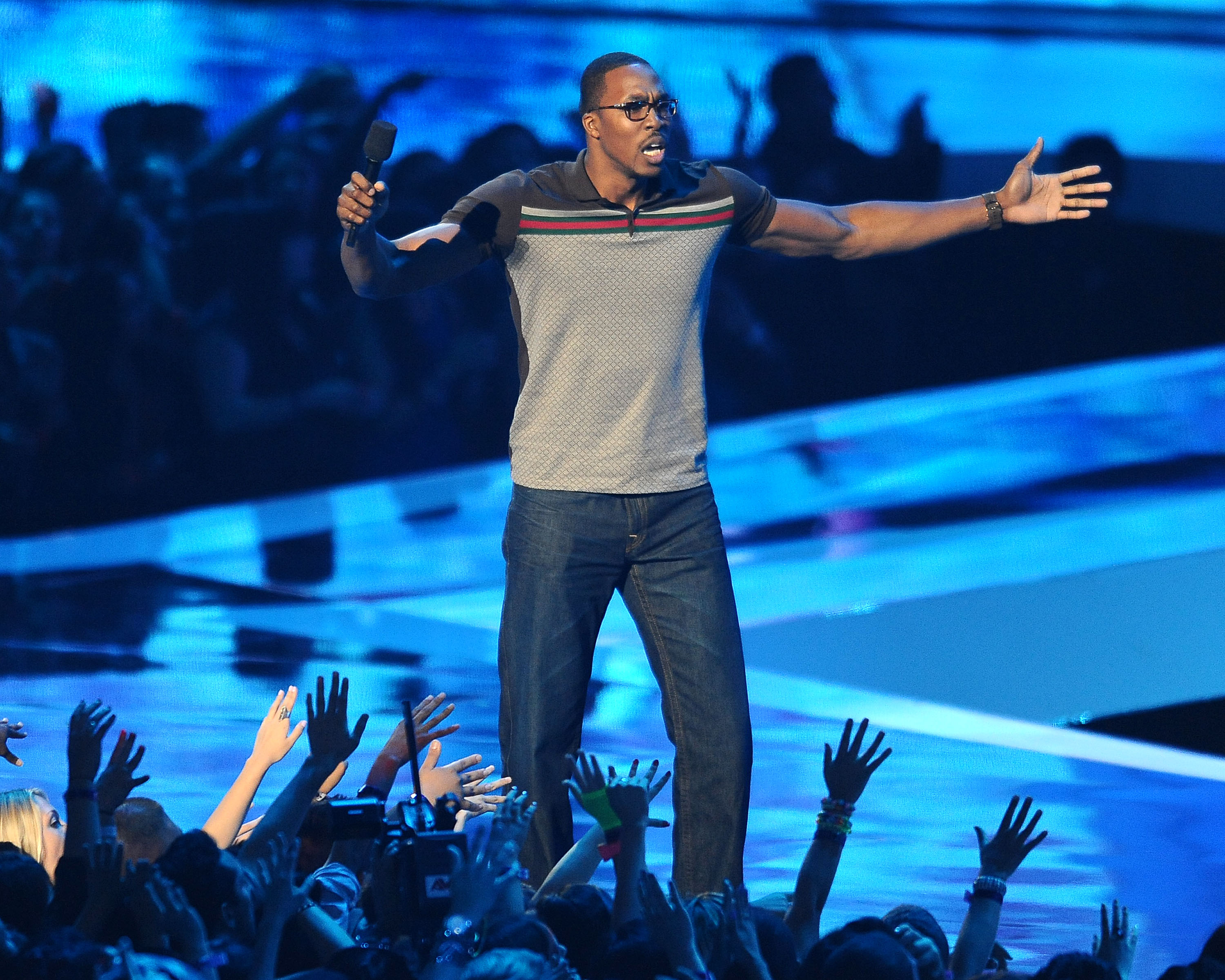 Dwight Howard takes the court
Just one year after LeBron James took the basketball world by storm as a high school phenom, another basketball prodigy came into the league as the first overall pick out of high school in Dwight Howard.
Howard wasn't at the level of James, but teams had high hopes that the Magic had the best big man since Shaquille O'Neal first entered the league, and they were right. 
Howard took some time to show his dominance, averaging 12, 16, and 17 points respectively over his first three years, but his rebounding and defense were already elite. Howard was never the offensive threat that other top-tier big men were, but his defense and command of the boards still made him one of the best young players in the NBA. 
By his fifth season, the Magic were among the best teams in the NBA, making it to the 2009 NBA Finals, where they lost to the Los Angeles Lakers. That began the end of Howard's dominance.
Not long after, his persona went from a beloved big man to a locker room problem. He demanded a trade to the Lakers, but after clashing with Kobe Bryant and the team, he moved on to Houston. 
From Houston to Atlanta, Charlotte, and Washington, Howard was still a good player, but he had a reputation for being a malcontent who did not connect with teammates.
In his return to Los Angeles, his reputation has mended a little, but he's a far cry from the top of his game when he wasn't just an athlete but also a multimedia celebrity.
Dwight Howard becomes a household name
At the height of his popularity, Howard became a household name beyond the realm of NBA basketball. From acting in movies like The Three Stooges and Just Wright to voice work in Free Birds, his resume got impressive gigs that showed how far he had come since his days as a high school prodigy in Atlanta. 
He was headlining video games, appearing in commercials, and a staple of league coverage throughout the year. Perhaps, however, nothing better encapsulates the level that Howard's popularity reached more than his album. 
Taking the microphone
Basketball and music go hand in hand with one another. However, while Wayman Tisdale made his name as a jazz bassist and Shaquille O'Neal released a platinum rap album, Howard's musical career had a different audience in mind. According to Billboard in 2010, Howard collaborated with the makers of Kidz Bop for an album filled with inspirational covers called Shoot for the Stars. 
"I'm not good at rapping, I'll say that," Howard told Billboard. "But singing, I can hold a note. I'm pretty good. If I had to sing in front of a big crowd, I don't think I'd be that shy."
The album featured Howard singing songs by everyone from Michael Jackson to Smash Mouth to the style of the famous Kidz Bop albums. To Howard, it wasn't about becoming a musician but spreading a little positivity to kids who might look up to him. 
10 years onward, it's hard to imagine a world where Dwight Howard releases an album like this. However, in hindsight, it shows people just how big he was a decade ago. 
All stats courtesy of Basketball Reference