'DWTS': All the Season 29 Stars Who've Had Their Fair Share of Legal Drama
Season 29 of Dancing with the Stars premiered and is already causing quite a stir. The cast is diverse with celebrities from every facet of sport and entertainment. That said, have any of the DWTS cast been involved with court cases?
'Tiger King' star Carole Baskin's husband is still missing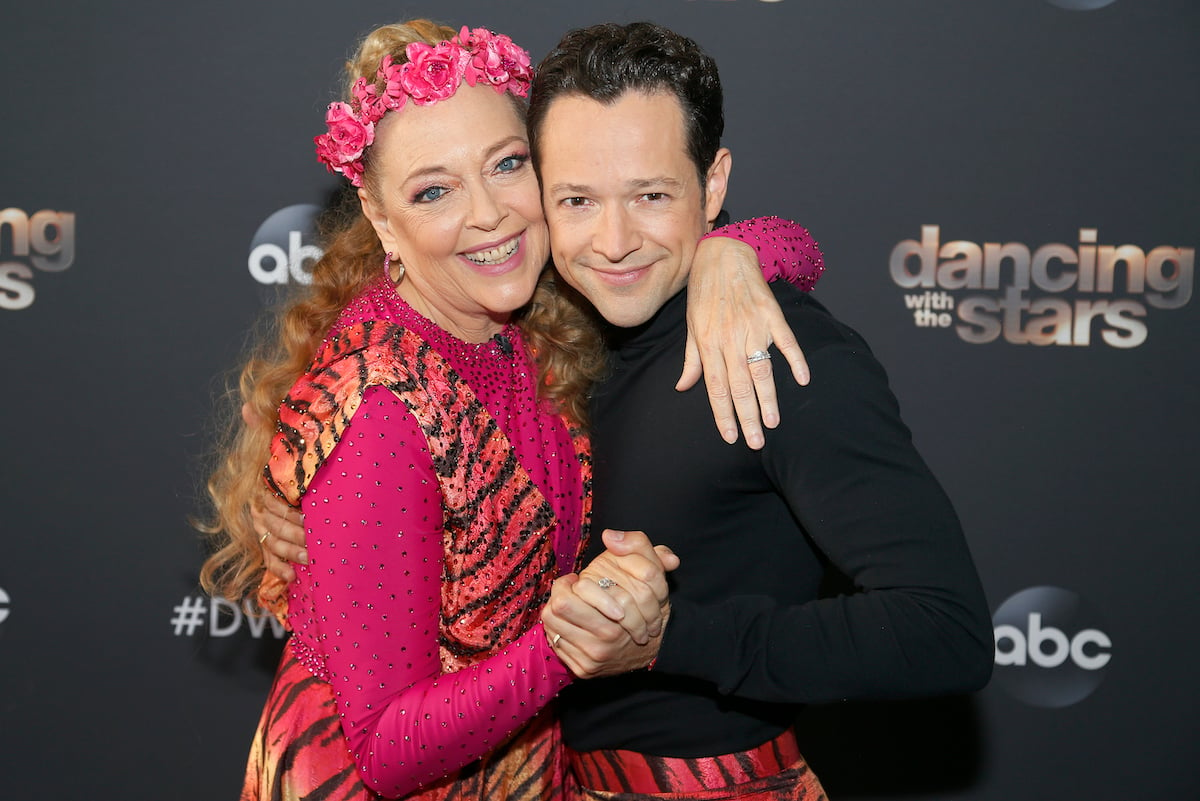 Of all the DWTS season 29 cast members, the most-anticipated was that of Tiger King star Carole Baskin — and not for her dancing skills. Baskin's legal issues began long before Tiger King's film crew arrived when her second husband Don Lewis disappeared. Police declared him dead five years later.
However, with the spotlight Tiger King put on Baskin, investigators reopened the cold case, which now offers a $100,000 reward for information. The family of Lewis filed a lawsuit asking for Baskin to speak on the record. With ongoing litigation, Baskin is unable to comment on the matter.
Anne Heche's heated custody battle
In 2018, Heche and her ex-husband James Tupper split after 10 years together. At the time, Heche requested joint-custody and child support for their son, Atlas. The two never married and couldn't come to an agreement over custody or child support. This led to a multi-year court battle.
Heche previously engaged in a similar scenario with ex-husband Coleman Lafoo, who she married in 2001. They're divorce finalized in 2009 after lengthy court drama over money and custody for son, Homer.
Charles Oakley civil suit dropped
In 2017, former NBA player Charles Oakley filed a lawsuit against security at Madison Square Garden, alleging assault, battery and false imprisonment, as well as defamation.
Oakley said New York Knicks owner James Dolan implied [Oakley] had a problem with alcohol. The suit cited emotional distress and/or mental anguish, with Oakley asking for compensation for punitive damages, attorney fees, court costs, and damages to his reputation.
A federal judge ultimately dismissed the case.
'Selling Sunset' star Chrishell Stause and 'The Real' host Jeannie Mai endure public divorces
The breakup of the moment is between This Is Us star Justin Hartley and DWTS contestant Stause. The story is still developing as more information continues coming out about what happened. While rumors of Hartley cheating surfaced, Stause revealed on an episode of Selling Sunset she learned of the divorce via text.
Meanwhile, The Real co-host Mai, divorced from ex-husband Freddy Harteis. She moved on and eventually found love again with rapper Jeezy.
Johnny Weir faced assault charges, ex-husband arrested for theft
In 2014, Olympic skater Johnny Weir's husband (at the time) Victor Voronov filed a police report alleging that Weird "bit" him. However, the domestic dispute didn't get far. According to Radar Online, the two appeared in the courtroom as a "united front," asking the judge to dismiss the case.
The two divorced in 2015 with more allegations, leading to Voronov filing a defamation suit against Weir for spreading "lies" about his character.
'Cheer' coach Monica Aldama part of sexual assault lawsuit against Navarro College
A former cheerleader sued Navarro College for allegedly being "drugged" and "sexually assaulted" by supposed assistant cheerleading coach, Andre McGee — who was later found to be a volunteer, not an assistant coach.
McGee was indicted for sexual assault in March 2017. Then, the case came to a standstill. Navarro's head cheerleading coach Aldama is named in the civil suit against McGee and the college.
"I have never and would never tolerate sexual harassment or sexual abuse in the Navarro College cheer program," Aldama's statement said in part, via CBS.
"I would not remain silent if I were aware that any sexual misconduct were occurring in the cheer program. In addition, I do not accept or condone unlawful drug and alcohol use by Navarro cheer team members."
'Catfish' host Nev Schulman cleared of sexual misconduct accusations
In May 2018, an unknown woman who appeared on Catfish accused Schulman of sexual misconduct while he filmed an episode of the show. MTV concluded the incident was "without merit."
"To be accused of something that I squarely did not do and to have the harsh judgment that followed and no way to counteract or do something in the moment to correct that was very difficult," Schulman told People. "It was frustrating. I just felt so powerless."
However, in Schulman's 2014 book, In Real Life: Love, Lies & Identity in the Digital Age, "the respectful king" admitted to "punching a woman in the face" following a physical altercation. Schulman deemed the incident self-defense.
Nelly settled sexual misconduct case
Nelly has faced two sexual assault lawsuits since 2018 and resolved both out of court. He vehemently denies the allegations. Details about the second suit are confidential and no money was exchanged with the first.
Disney star Skai Jackson filed, dropped a restraining order against Bhad Bhabie
According to TMZ, Rapper Danielle Bregoli (Bhad Bhabie) threatened Jackson over Bregoli's boyfriend, leading Jackson to eventually file a restraining order in February 2020.
"The harassment has caused me to be fearful of leaving my house by myself and lack of sleep," the documents stated.
However, in June, Jackson has reportedly dropped the order after learning Bregoli was seeking treatment in rehab.
Dancing with the Stars airs Mondays at 8 p.m. ET on ABC.
How to get help: In the U.S., call the RAINN National Sexual Assault Telephone Hotline at 1-800-656-4673 to connect with a trained staff member from a sexual assault service provider in your area.