'DWTS': Ally Brooke 'Wanted to Quit' When James Van Der Beek Was Eliminated
The contestants on Dancing with the Stars may be competing against one another. But not everyone wants to win at all costs. In fact, the elimination of James Van Der Beek during her season led singer Ally Brooke down a negative path, making her not want to continue the show.
Ally Brooke of Fifth Harmony competed on 'DWTS'
Brooke joined DWTS Season 28, which premiered in September 2019. Before the show, she was best known as a member of the music group Fifth Harmony, which formed during her time on another reality TV program, The X-Factor, in 2012, after initially auditioning as a solo contestant.
With her musical background, Brooke fit right in. She and her professional dancer partner, Sasha Farber, regularly achieved the highest score of the night, ultimately ending up with the most points throughout the entire competition. Brooke made it to the finals, placing third overall.
She went up against James Van Der Beek in the semifinals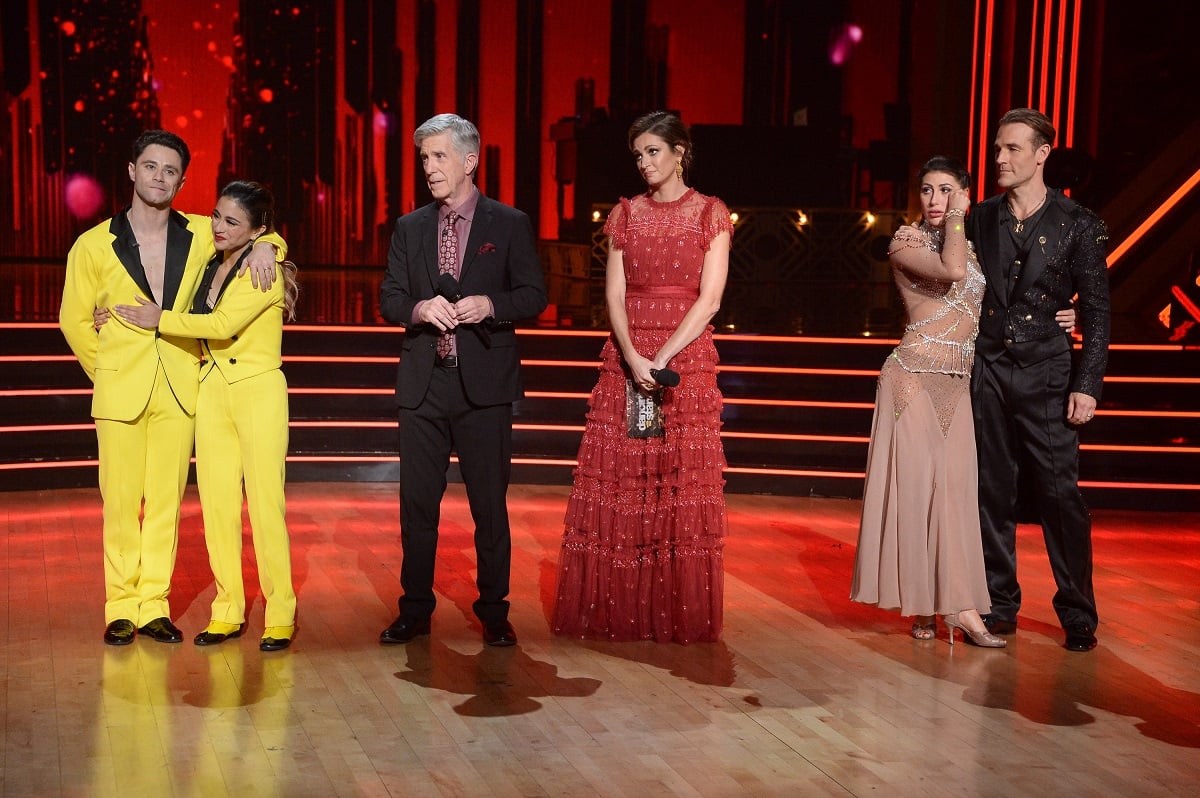 Each season of DWTS typically begins with 12 couples. Among the celebrities Brooke competed against was Van Der Beek, best known for the hit '90s-'00s WB teen drama Dawson's Creek. The actor also brought in relatively high scores, which led him to the semifinals.
Both Van Der Beek and Brooke ended up in the bottom two that night, but only one could continue in the competition. Judges Carrie Ann Inaba and Bruno Tonioli both voted to save Brooke. Van Der Beek went home, ultimately finishing in fifth place as he failed to advance to the finals.
Brooke felt it 'was not right' that she was saved
RELATED: 'DWTS': James Van Der Beek Thanks Supporters 'For Your Outrage' After His Elimination, Thinks The Show Has Some 'Soul-Searching To Do'
In June 2021, Brooke caught up with Farber on her podcast, The Ally Brooke Show. While reminiscing, they broached heavier subjects, such as how the singer felt when she advanced over Van Der Beek. The circumstances that led to his elimination weighed on her during and after the fact.
"It was horrible. And especially the week he had the devastation of losing a baby," Brooke said of the actor's wife's miscarriage. She acknowledged his "strength to still go on the show and perform and dance," adding that "it just did not make sense" to her that he wasn't saved.
"The judges started voting to save me, and I was like 'What? This does not feel right to me. It's not right.'" Brooke added, "I just felt all this pain and this anger that he wasn't going through and the sorrow for him."
The artist 'got a lot of hate' after Van Der Beek left
Not only did Brooke feel sympathy for her fellow contestant, but she reflected on the negative response the decision put on her. "I just remember after the show I wanted to quit," she said of that night. She thought, "'I want to give this to James. I don't want to be here.' I was done."
"I got a lot of hate because the judges saved me," Brooke continued. Not only did the singer say that the experience "destroyed" her, but it brought back old memories. "It took me back to the really bad space where I was after X-Factor."