'DWTS' Alum Derek Hough Reveals the 'Craziest' Thing a Fan Has Ever Done
Six-time Mirrorball champ Derek Hough will be taking a turn once again on Dancing With the Stars. Appearing at the judges' table rather than the dance floor for season 30, Hough will be giving his analysis alongside Carrie Ann Inaba, Bruno Tonioli, and the returning Len Goodman.
While DWTS catapulted Hough to stardom, the Emmy winner has plenty of other projects in the mix. Now with a fan following of his own, Hough previously revealed a memorable gesture from an admirer that caught him off guard.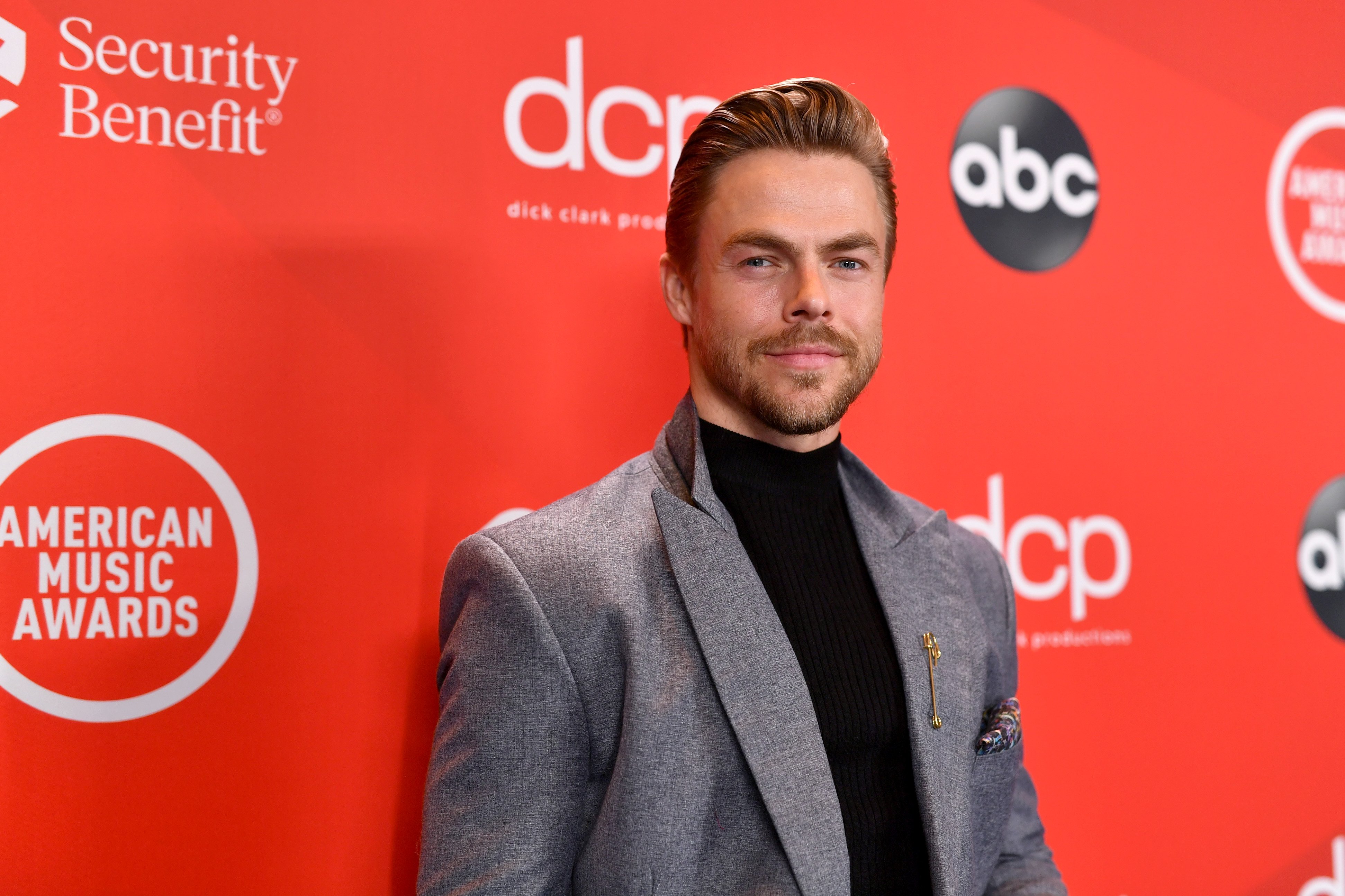 A Derek Hough fan inked her admiration for the 'DWTS' star
Hough has become a household name since his debut on DWTS in 2005. He commented on his celebrity status in a previous interview.
"I appreciate it," the pro dancer told The Garden City Telegram in 2018. "A lot of people stopped me in the airport and were asking for pictures, and people around me were like, 'Oh, you must be sick of that, you must just hate that.' And for me, I'm like, 'No, not at all, actually.' It's why we do what we do. There needs to be an audience to do that… the audience is a very, very important part of the entire process."
With a solid following, there are some definite standouts. Hough recalled an act of fandom that left a lasting impression.
"The craziest thing that's happened to me before was I signed a girl's wrist," Hough explained. "Then a week later she came back to a show and she had got it tattooed. And I was kind of like, 'I wish you would've let me do a better job.' You know, I would've done a much better tattoo-worthy design."
Fans had to wait on Derek Hough's relationship status
Hough and his longtime girlfriend, dancer Hayley Erbert, are quite active on social media much to the delight of their fans. While Hough makes a priority of connecting with his followers, it took him while to go public when his relationship with Erbert turned romantic in 2015. Keeping their status under wraps turned out to be too laborious.
"It's just tiring," the two-time Emmy winner told Entertainment Tonight in 2020. "It was liberating, honestly, just being like, 'Hey, this is our relationship. This is cool. This is what it is and it's great.'"
The DWTS alum admitted he had grown accustomed to keeping his off-stage life to himself.
"I think I just kind of got almost conditioned to feel or believe that I have to hide everything," Hough commented. "When in reality I was just like, 'You know what? There's a freedom to just being open about it.'"
Derek Hough was unsure of 'DWTS' in America
Before premiering in 2005, Dancing With the Stars became a concept originating from the British television contest Strictly Come Dancing. After hearing the premise for an American-based show, Hough had his doubts.
"I lived in England at the time so I was aware of the show already and I knew it did really well over there, but ballroom is a little bit more a part of the culture there," he said. "So when they said they were taking it to America I was like, 'I don't know, I don't know if they're going to get it, I don't know if that's going to be a thing.'"
Even when the multi-Mirrorball champ signed on as a pro, there were rumors of DWTS getting the curtain pulled down. Hough shared a former prediction by a colleague turned out to be way off base, considering the reality show put him on the map and is heading in to season 30.
"I actually remember when I joined in season five and somebody said to me, who was a part of the show, they were like, 'This probably has two or three more seasons left,'" Hough revealed.
Dancing With the Stars premieres Monday, Sept. 20 at 8 p.m. ET on ABC.