'DWTS' Alum Derek Hough Said Mark Ballas Was Robbed by an 8-Year-Old: 'Mark Had a Knack for Attracting Muggers'
Pro dancer and Mirrorball champ Derek Hough of Dancing With the Stars grew up with fellow DWTS alum Mark Ballas. Recruited by dance experts Shirley and Corky Ballas when Hough was just 11 years old, the Utah native moved to London to live and train with the Ballas family, which included Mark, who was just 10 at the time.
Despite getting off to a bumpy start, the two formed a close bond and spent most of their time together. Often going through different areas of London, Hough revealed he and Ballas were held up several times.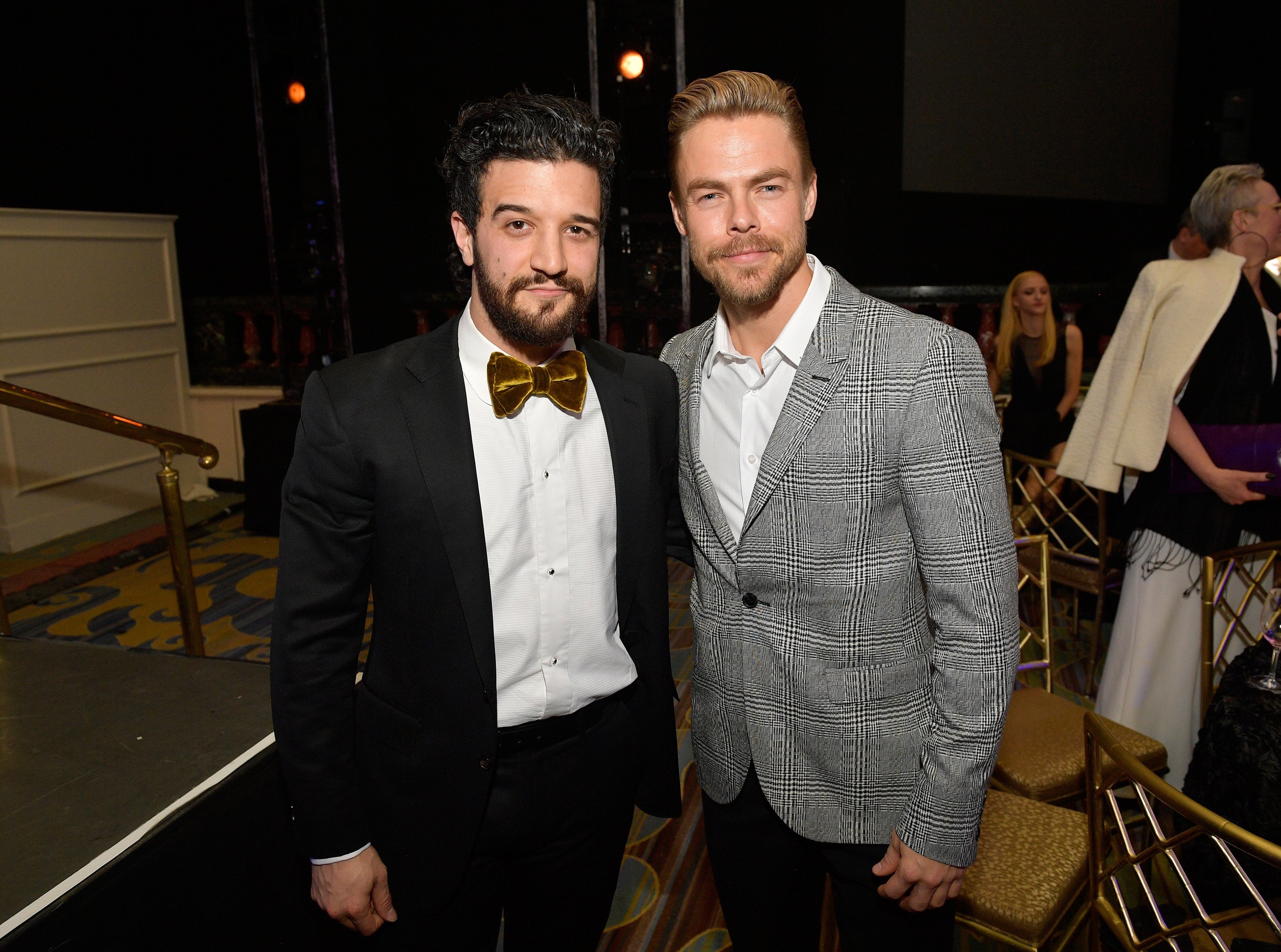 Mark Ballas got held up by an 8-year-old … and company
Hough described their home neighborhood in England as relatively free of danger, yet other parts of London brought more of a risk.
"We lived in a safe, family friendly area," Hough recalled in his 2015 memoir, Taking the Lead: Lessons from a Life in Motion. "But parts of London were rough, as you'd expect from every large city. Mark had a knack for attracting muggers. One time, we were in a train station, and a little kid – no more than about 8 years old – came up to him: 'Oi, mate, give me your phone.'"
Hough and Ballas both owned Nokia phones with the Snake game – a highly coveted item at the time.
"Mark thought the mini-mugger was crazy," the DWTS alum remarked. "'Are you kidding me? No way.' Then [Mark] looked over his shoulder and realized the kid wasn't alone; he had a whole gang with him. So Mark handed over his phone and the kid ran off. I never let him live down the fact that an 8-year-old had mugged him."
Derek Hough had his own run-in with thieves
Hough recalled another incident where he was trailed by two men looking to take his possessions.
"I got off the train at Herne Hill station and noticed that two guys were following me," he wrote. "I could hear footsteps getting closer and closer. 'Give us your backpack,' they threatened me."
The DWTS star didn't give in immediately, explaining he didn't have anything of value.
"'Why? All I have is my homework in here,'" Hough remembered telling his assailants. "I tried to reason with them. They had seen me on the train with my minidisc player and they knew I was holding out on them. 'Give it,' they threatened."
That backpack came in handy for the 'DWTS' star
Undeterred, Hough decided to utilize his backpack as a weapon rather than handing over his valuables.
"My bag was covered with key chains and buttons," Hough explained. "As I took it off my shoulder, pretending to give it to them, I swung it hard in their faces. All that hardware knocked one of them to the ground and stunned the other."
Hough had enough time to scramble before his attackers were able to cause any more trouble. The incident gave him a renewed sense of confidence.
"With my bag in hand, I ran the mile home without ever looking back," the World of Dance star wrote. "Not bad for a skinny kid in a school uniform. I was proud of the person I was becoming in London."