'DWTS': Fans Worry That Carole Baskin Is Still on the Show for All the Wrong Reasons
Dancing With the Stars  (DWTS) Week 2 is a wrap, but fans are outraged that the judges saved Carole Baskin. Many viewers are calling out the judges for keeping the Netflix Tiger King star for only one reason.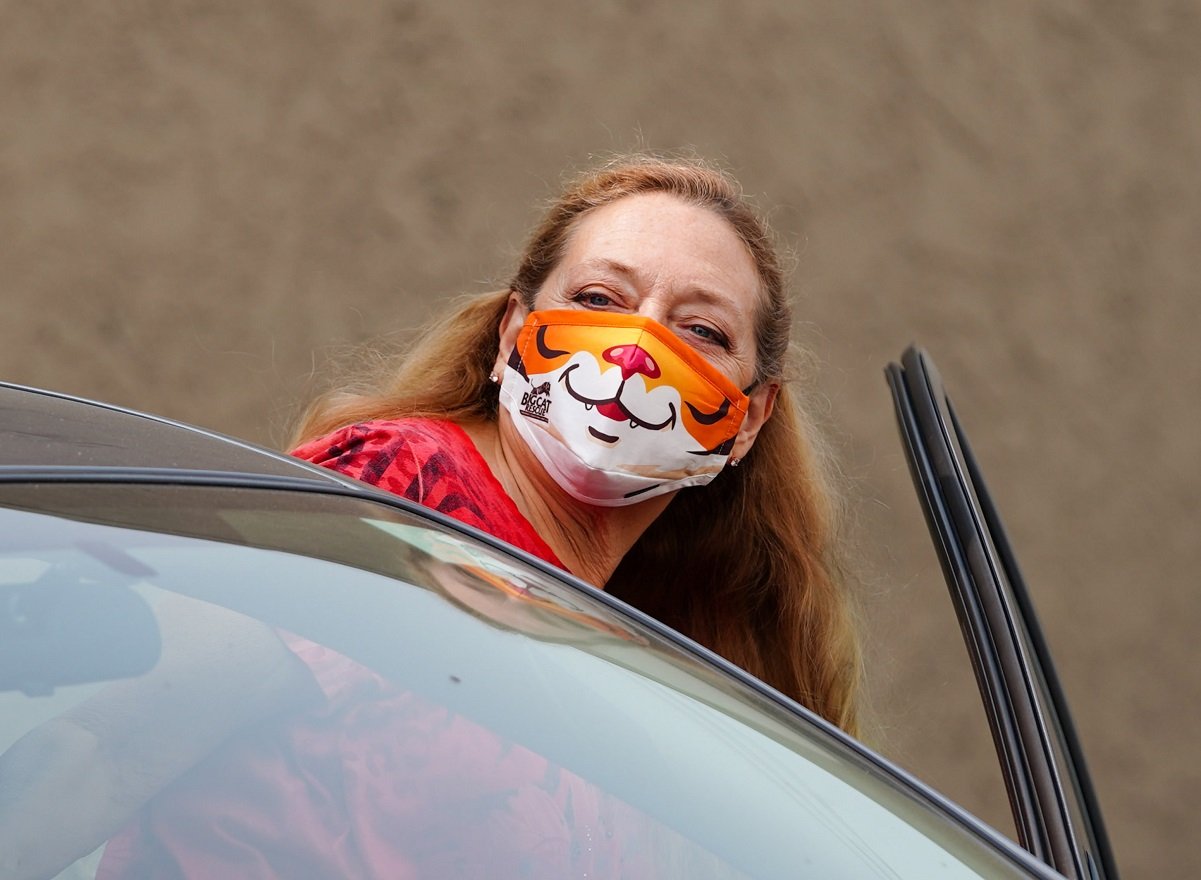 Carole Baskin had the worst score during week 1 of 'DWTS'
During week 1 of Dancing With the Stars (DWTS), Carole Baskin and her celebrity pro Pasha Pashkov only scored 11 points out of a possible 30. They had the lowest score on the first night. Week 2 was only a little bit better. 
"Carole Baskin, ya danced that, with Pasha, you smashed it," Hough added his lyrics to the famous viral TikTok dance when he commented during week 1. "I commend you for being out here and dancing. What you just did was well done. The shoulders were definitely hunched over like so. I know we are going for a tiger theme, but sometimes it got a little bit displaced."
RELATED: 'Tiger King': Why the Carole Baskin Ruling Is Devastating For the Animals at Joe Exotic's Zoo
Bruno Tonioli got real with Baskin after her first dance with Pashkov.
"I thought she was going to dislocate a shoulder," Tonioli admitted. "But you know me. I call it as I see it. It was kind of sedated, it had a resemblance of it, but I want to hear you roar. It didn't pop the way it should."
'Dancing With the Stars' celeb Baskin and pro Pashkov got great reviews from the judges during week 2
This week Carole Baskin and Pasha Pashkov attempted to turn things up a notch on DWTS Week 2 by dancing the Viennese Waltz to "What's New Pussycat" by Tom Jones.
The 59-year-old Big Cat Activist again wore an animal print dress, but this time it was not as flashy. She rocked a matching tiara with her gold and black ensemble.
"That a big improvement," judge Derek Hough said after the dance. "I was impressed. And it's a 10 for the set, that was amazing."
The other judges also gave Baskin rave reviews.
"Your performance was shining!" Bruno Tonioli added. "There was hope! It's not perfect, but there was hope!"
"Overall, well done," Carrie Ann Inaba agreed.
Fans are concerned that the judges kept Baskin around for the wrong reasons
When it came down to the votes, the two remaining couples on DWTS were Carole Baskin and Pashkov versus professional basketball player Charles Oakley and Emma Slater. However, the judges were allowed to choose one team to keep, and they decided on the cat queen.
"The fact that she got a higher score than Skai [Jackson] is an injustice," one fan wrote on Instagram. "She's not even close to the caliber of Skai and the scoring tonight was ridiculous. Do better judges. Do better."
Fans were outraged when the judges chose to keep Baskin over Oakley. The viewers are also annoyed with the constant references to cats with the Netflix star's music choices and outfits.
"OVER SCORED!!!" another fan added. "This song choice made me uncomfortable! This just isn't it for me."
Another fan page pointed out that the producers are forcing the judges to keep the Tiger King star around for the ratings.
"The #DWTS producers making sure the judges kept Carole Baskin on the show," Chicks in the Office commented on Twitter with a photo of a gun pointed at the judges.
They hope that Baskin either improves her dancing skills or is sent home soon.