'DWTS': Cheryl Burke Felt This Comment From Bruno Tonioli Changed Ian Ziering on the Dance Floor
Cheryl Burke of Dancing With the Stars has been paired with numerous celebrities from both entertainment and sports. In season 4, Burke was coupled with Beverly Hills 90210 star Ian Ziering.
The DWTS star recalled an off-putting comment from judge Bruno Tonioli that ended up making an impact on Ziering's later performances.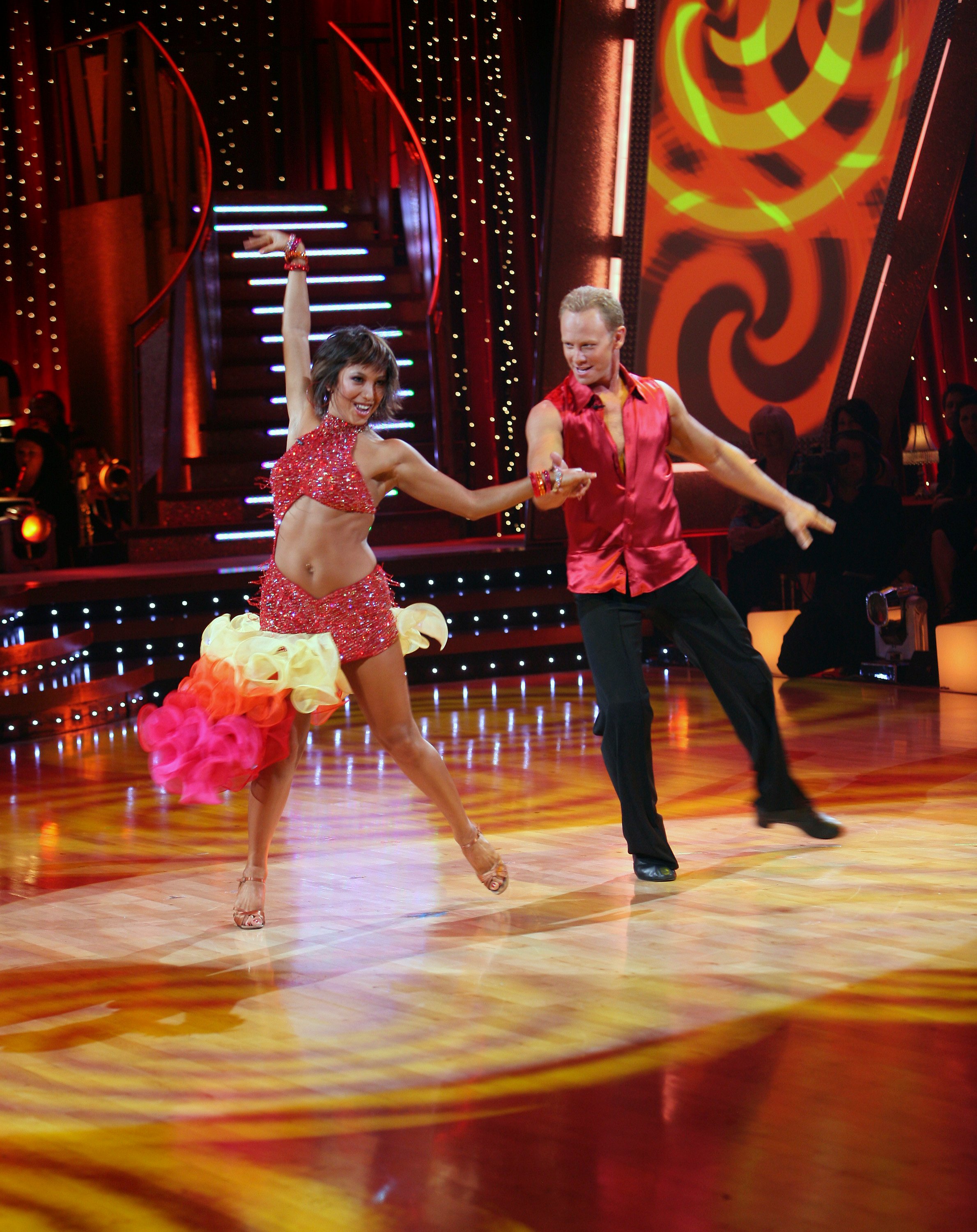 Ian Ziering didn't want to do 'anything silly'
In her 2011 memoir Dancing Lessons, Burke recalled meeting Ziering for the first time. Though the Beverly Hills 90210 alum was in the top physical shape required to handle the rigorous rehearsal schedule, he had a few restrictions.
"'I'll do whatever it takes,'" Burke remembered Ziering telling her. "'But just don't make me do anything silly. I don't want to look like an idiot.'"
While Burke encouraged Ziering to let go of any self-conscious feelings, the actor was still hesitant when it came to any flamboyant steps. In mid-season when the pair had to perform the samba, Ziering didn't want to commit to certain moves.
"I told him to shimmy," Burke said. "But Ian wasn't feeling it, despite my pleas. … He nixed the shimmy and insisted that we stick to a straight samba with no extra flair. What could I say? I never want my partners to do anything they're uncomfortable with, so I relented."
Bruno Tonioli came up with a creative name for Ian Ziering
Burke could sense the judges were picking up on Ziering's unwillingness to fully give himself over to each dance.
"Ian consistently got solid scores on his dances, but every week the judges commented that they felt he was holding back," Burke revealed. "They knew he was good, but they also thought that he could be doing a bit more to make his dances stand out."
With the judges being known for their sometimes humorous critiques, Tonioli used a famous moniker from Grey's Anatomy on Ziering, with a bit of a twist.
"One week Bruno Tonioli told Ian that his movements were at times stilted and rigid," Burke explained. "He made some joke about how the television show Grey's Anatomy has a McDreamy and a McSteamy, and Dancing With the Stars has a McStiffy. The nickname was meant to elicit laughter from the audience – and it did – but I could tell that it bothered Ian, even though he didn't let on. I felt so bad for him."
'Beverly Hills 90210' star let loose on the dance floor
While Ziering may have not appreciated Tonioli's comment, Burke saw a shift in the actor when the semifinals rolled around and they had to perform a jive. When the DWTS star explained to Ziering that the dance involved a "sense of rebellion" and advised him to "throw your inhibitions out the window," Ziering was all in.
"It was though a switch had flipped inside him and he saw a bright light," Burke recalled. "'I like this. I want to go for it,' he said. 'Let's just go for it. No more holding back.'"
Choosing the song "All Shook Up" by Elvis Presley, Ziering went as far as donning an Elvis wig, sunglasses, and outfit. Burke commented on the actor's renewed sense of enthusiasm and dedication to their performance, which paid off in their score.
"[Ziering] wanted to put on a show for the audience that had supported him all season," the pro dancer wrote. "He wanted to prove to the judges that he had more to give and that he was not McStiffy. … By finally giving his all to the performance, Ian had accomplished what the judges had been telling him all season. … Our jive earned a perfect score from the judges: three tens, our first and only perfect score of the season."
Burke and Ziering earned fourth place in the competition.