'DWTS' Cheryl Burke Once Said She Has to 'Google Almost Every Single Partner'
Cheryl Burke of Dancing With the Stars competed in 23 seasons of the show. She was the first female professional dancer to win the mirrorball and the first pro to win twice consecutively.
While the show might have "stars" in its name, Burke didn't always recognize the contestants and she once shared she would Google her dance partners.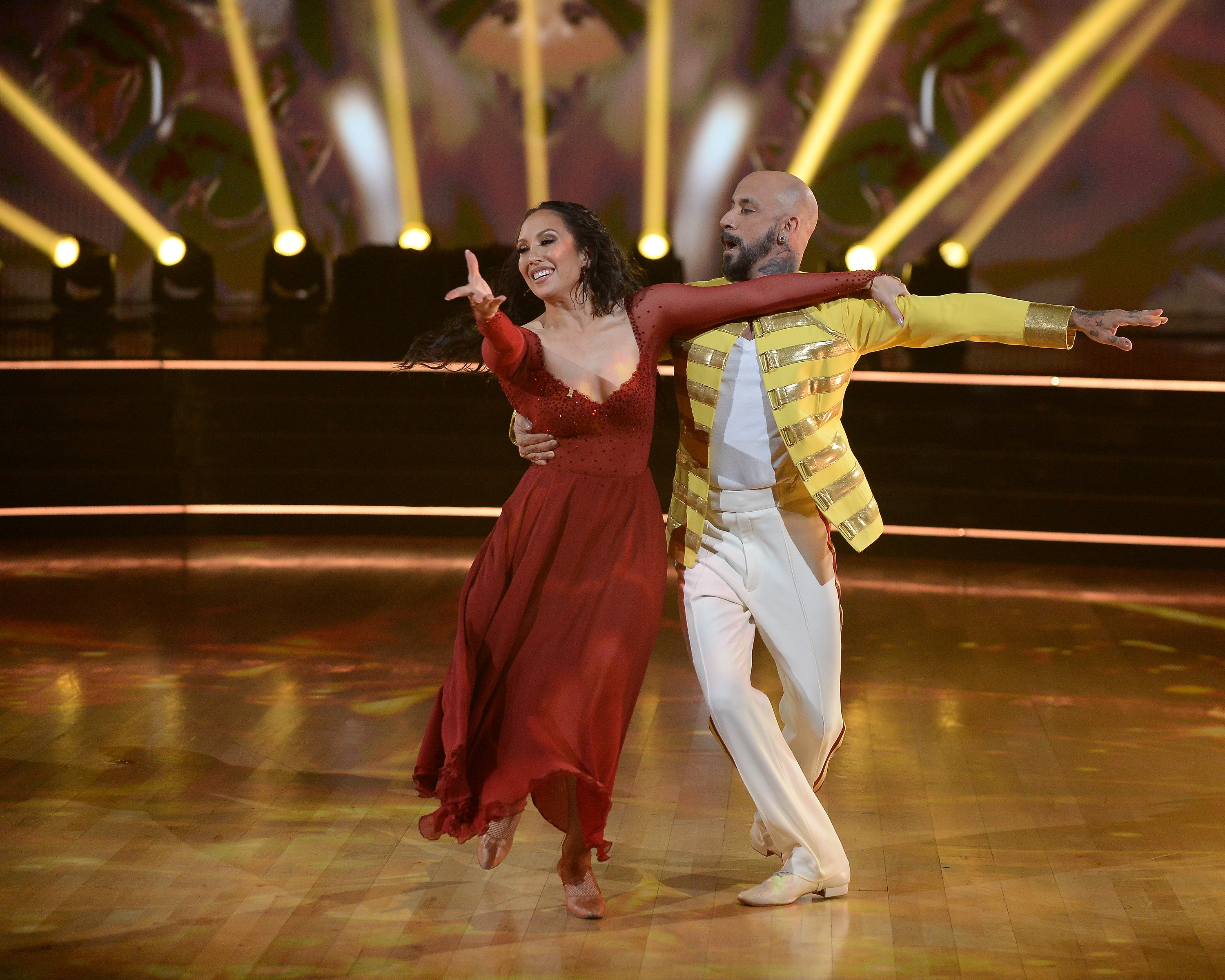 Cheryl Burke might retire to become a judge on 'Dancing With the Stars'
Throughout her 23 seasons of DWTS, Burke danced through several injuries. However, the 36-year-old explained on the Chicks in the Office podcast that dancers typically retire in their 30s. 
"My hips don't lie, and I'm starting to get tendonitis," she said on the podcast. "I also don't want to be like that oldie that's like, 'Oh, here comes Cheryl doing the same choreography, just going slow but in her head, she thinks she's going that fast. I don't want to be a dancer and have my partner having to be like, 'Can't lift.' There's a time and a place for it all."
However, if she retired, Burke would love to be a judge on the long-running show.
"It would be really great for me just to use my mouth and not my body," she added during the podcast. "Four judges? It's fine! Just give us each five seconds."
Burke once questioned 'DWTS' contestants 'star' status
The dancing professional is very open in interviews and doesn't hold anything back. In a 2016 interview on the Allegedly podcast with Matt Weiss and Theo Vonn, Burke said she doesn't consider many of the contestants as "stars."
"All the time," she responded when asked if she ever questioned a star's status. "By the way, I also don't know anybody, so I would have to Google almost every single partner of mine, other than Ian Ziering, because I used to watch 90210."
Although out of all of the 90210 stars, Burke openly admits she was not happy to have Ziering as a partner. 
"I'm like, why, couldn't you give me Luke Perry or Jason Priestley?" she complained. "Why you give me that guy? I know he's on 90210, but give me Screech [Dustin Diamond]."
When paired with Ian Ziering, she requested to be eliminated from the show 
Ziering was Cheryl Burke's least favorite partner throughout her 23 seasons on DWTS, and she holds nothing back when talking about him.
"The fact that his name is not EE-AN and it's EYE-AN makes me want to throw up," she said during the podcast.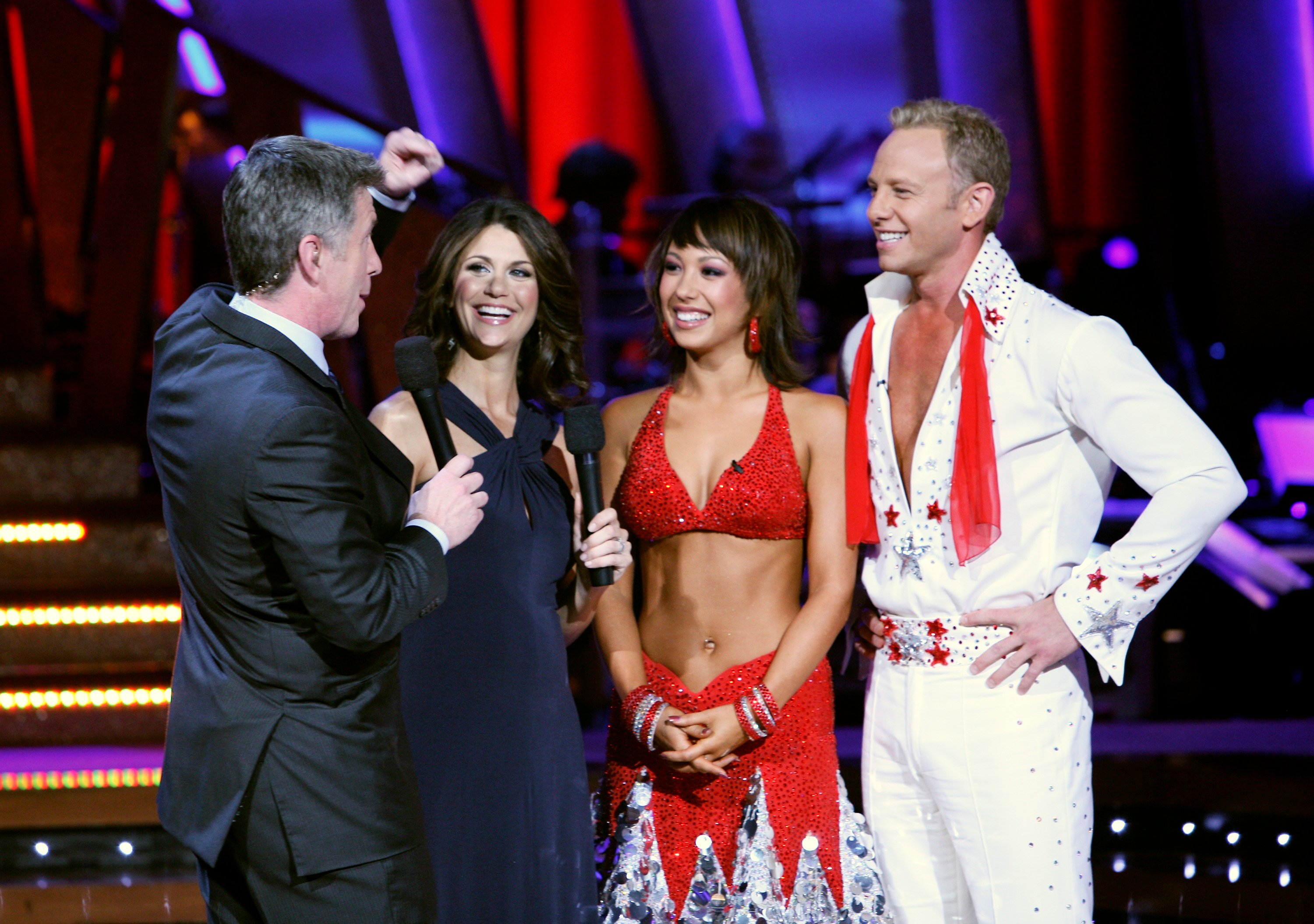 She went so far with her complaints about Ziering that she apologized for her word choice after the podcast. 
"It made me want to slit my wrists. I was like crying to executives," Burke continued. "I was like, is there any way to please to just eliminate us? They're like we can't. We can't do that, and I swear, every time I asked, we just kept going. We would last till the end."
One thing is for sure; Burke did not think of Ziering as a real 'star.'