'DWTS': Cheryl Burke Is Convinced Not Having An Audience Impacts the Judges' Scores
Dancing With the Stars (DWTS) is back with a brand new season. But thanks to the coronavirus (COVID-19) pandemic, things look a lot different for season 29 — including the lack of a live audience. Pro dancer Cheryl Burke believes that not having an audience to cheer her and celebrity partner AJ McLean on is drastically impacting the way judges are scoring this season.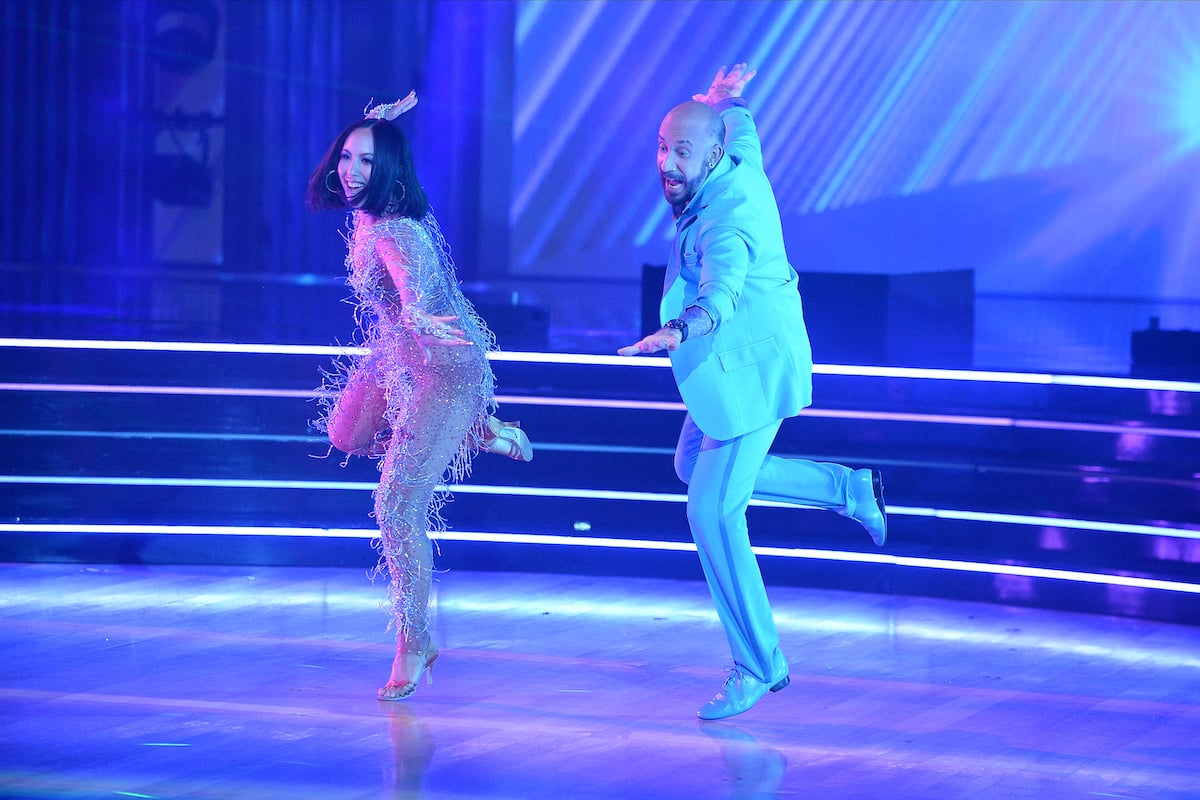 The pro dancers and celebrities have to take special precautions to compete on 'Dancing With the Stars' in 2020
Dancing With the Stars showrunners have put safety precautions in place to keep the cast and crews safe during season 29. Under normal circumstances, competitors are typically having a lot of fun behind the scenes. But the pandemic drastically limits how they're able to spend time interacting with one another.
"Because of COVID-19, we see each other at a distance and we all have masks on," competitor Carole Baskin explained over the phone to Showbiz Cheat Sheet. "It's really hard to have a conversation because we're staying eight feet away, not six."
Regardless, the competitors are following the rules to ensure everyone remains healthy.
The coronavirus safety measures aren't the only new addition to 'Dancing With the Stars'
Dancing With the Stars has made a lot of changes in staff this season, too. Because of the pandemic, professional ballroom dancer and head judge Len Goodman couldn't travel back to the United States. Former pro Derek Hough has stepped up to take Goodman's place on the judges' panel.
"This show has been and will always be incredibly special to me," Hough said (via CNN). "Coming back feels like coming home, and I couldn't be more excited to be back in the ballroom."
In addition to a new judge, DWTS also welcomes a new host this season, Tyra Banks. She was excited to host the dance competition, despite what many fans have had to say about her replacing Tom Bergeron and Erin Andrews.
Cheryl Burke feels 'strange' performing without an audience
The coronavirus pandemic has made it so that Dancing With the Stars cannot have a live studio audience this season. Burke and her Backstreet Boy partner talked about their first performance on their podcast, Pretty Messed Up.
"It was really strange, personally, for me to perform with no audience," Burke explained during the first episode of the podcast. "Imagine doing a show like this for 15 years, and then all of a sudden, you hear crickets after you're jiving your a*s off."
Burke admitted that ballroom dancing is intimate, but performing without a live audience still feels off. "It was an adjustment of sorts," McLean conceded. "Whenever [Cheryl] talks about the word connection, that's between her and I — nobody else — with or without an audience."
Burke believes that the lack of an audience is also impacting the way the judges score.
Cheryl Burke thinks not having a live audience is impacting the scores on 'Dancing With the Stars'
From the lavish twirls in a Viennese Waltz to the combative postures in a Paso Doble, there's a lot for a live audience to cheer for in ballroom dance. Burke thinks not having an audience is negatively impacting the way that judges are scoring.
"I think [not having an audience] influences the judges," she said. "I can tell when Bruno was judging, he was looking for validation. But there was nothing but a wall in front of his face."
RELATED: 'Dancing With the Stars': Cheryl Burke Asked AJ McLean Not to Do One Thing During Season 29
Burke said after a performance, she typically runs to her trailer to decompress. But this season, she feels compelled to stick around. "I actually felt like I needed to be there [after the performance] for the other competitors," she added. "I just realized that it's not easy [without a live audience]." 
To combat the lack of an audience, showrunners are pumping in a soundtrack with faux audience noises. Ironically, viewers have complained about how loud the fake applause sounds while they're watching.
"The fake applause was too loud," McLean said on the podcast. In reality, McLean and Burke said the fake applause wasn't loud enough.