'DWTS': Cheryl Burke Says This Is Missing From Season 29
Cheryl Burke has been a pro on Dancing With the Stars since season 2. Showbiz Cheat Sheet spoke with Burke over the phone about how season 29 of DWTS differs from her previous years as a competitor on the show.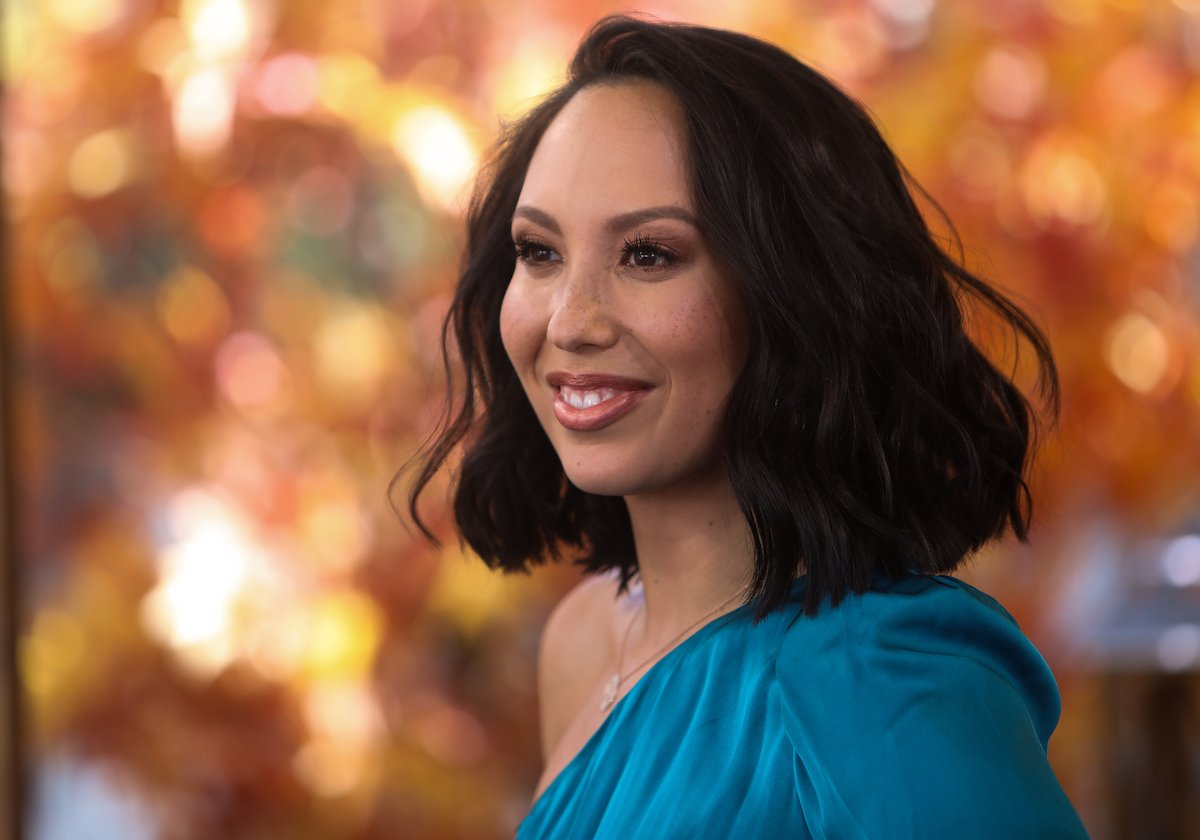 The coronavirus (COVID-19) pandemic has changed 'Dancing With the Stars'
This year, Dancing With the Stars looks drastically different for the pros and fans alike. First, Tom Bergeron and Erin Andrews were replaced by Tyra Banks as host. Then, the pandemic introduced even more changes. The show had to go on without a live audience. Instead of people, the seating in the ballroom appears covered with LED screens. 
What's more, throughout the process, each contestant had to be tested for the coronavirus and practice social distancing. The pandemic undoubtedly contributed to one of the most significant changes on DWTS this season. Unlike in the past, competitors were unable to form close friendships. 
The camaraderie amongst the competitors is missing in season 29
Besides performing to an empty ballroom, Burke explained how the lack of camaraderie has made this season tough. 
"Some seasons you don't really mesh well with some people or the whole cast isn't a hundred percent in this together — it just depends on who the cast is," Burke said. But this season, Burke explained how the entire cast wanted to hang out so badly. 
"I have befriended Jeannie Mai, Justina [Machado], [and] Anne Heche — all of us wanted so bad to be able to go out and have coffee or whatever, but we can't," she added. "So that's a shame."
RELATED: 'Dancing With the Stars': AJ McLean's Elimination Wasn't His Fault
Season 29 competitor Carole Baskin expressed similar sentiments when Showbiz Cheat Sheet spoke with her in October 2020.
"Because of COVID-19, we see each other at a distance and we all have masks on," Baskin said. "It's really hard to have a conversation because we're staying eight feet away, not six."
While social distancing has been at play this entire season, that doesn't mean the cast haven't formed bonds. Burke has developed lasting relationships, as have other competitors and pros, including Johnny Weir and Britt Stewart. 
Cheryl Burke also feels like the judge's are lacking in consistency
Burke has been extremely outspoken about how much the show has changed since she joined the cast in season 2.
"It's not as much about the show or me getting older as much as it is this frustration that AJ has mentioned," Burke said during the "How Messed Up Was That?" episode of the Pretty Messed Up podcast. "It's about is this show still the show I signed up for?"
In Burke's opinion, Dancing With the Stars is missing something without head judge Len Goodman.
"I think Derek's doing an amazing job, don't get me wrong at all," Burke told Showbiz. "I think that what's missing is just the consistency. As I've said before, there [are] certain rules. We've always had [those rules] from day one when I started back in 2006."
Goodman's background in ballroom dance, his years of experience, and, most importantly, his constructive criticism is what Burke feels season 29 is missing most.