'DWTS': Cheryl Burke Thinks the Judges Might Need To Be 'Refreshed' on the Rules
Dancing With the Stars has undoubtedly changed over the years — something pro dancer Cheryl Burke can attest to. Showbiz Cheat Sheet spoke with Burke over the phone and discussed the lack of consistency Burke feels is missing in how the judges are scoring dances this season.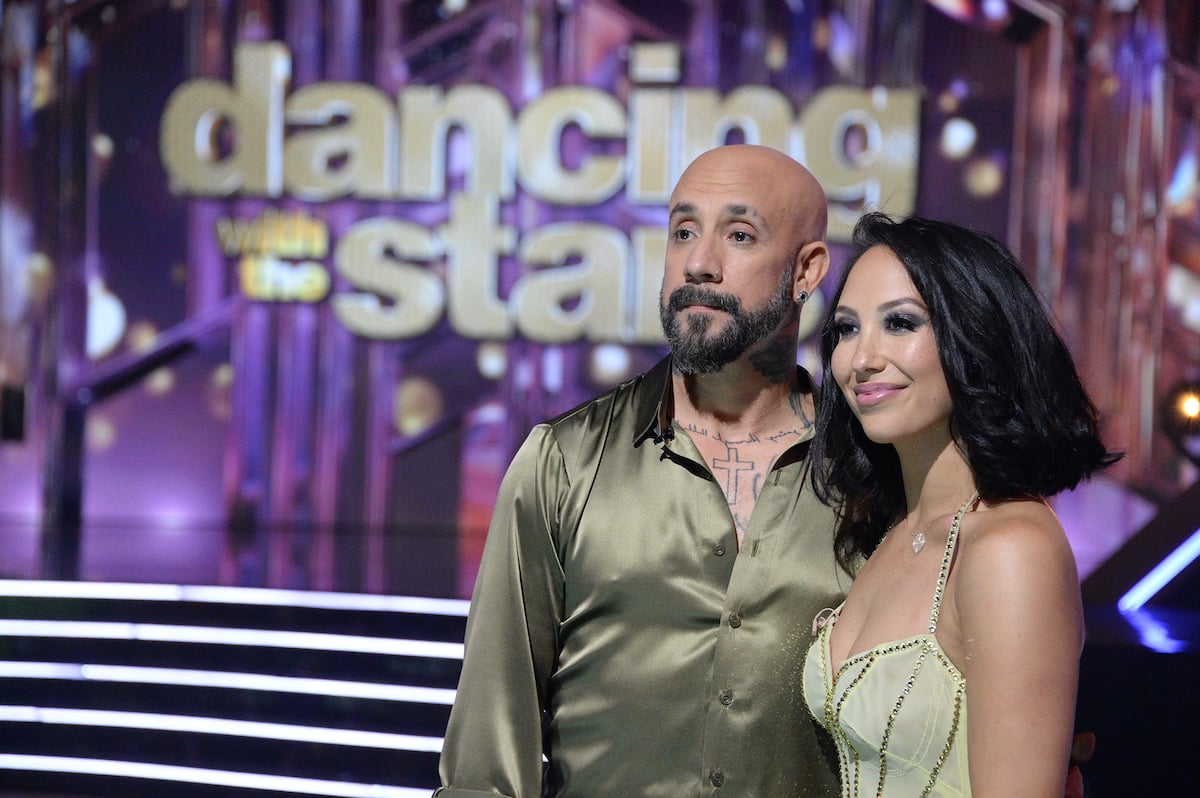 Cheryl Burke and AJ McLean were eliminated on 'Icons Night' 
Many fans thought McLean and Burke would make it to the finals this season. Their elimination came after dancing the Viennese Waltz to Queen's "Somebody To Love" and a Jive against Johnny Weir and his partner, Britt Stewart. 
Despite McLean and Burke winning the dance-off, the judges paid more attention to the missteps in his first dance. In the end, Burke and McLean were in the bottom two, and the judges chose to save Weir and Stewart. 
Cheryl Burke might retire soon 
Burke and Mclean aren't just dance partners. They also host the Pretty Messed Up podcast together. In several episodes, Burke has hinted at the idea of retiring from DWTS.
"People are asking if I'm retiring," Burke said during the "How Messed Up Was That?" episode of the show. 
"It's not as much about the show or me getting older as much as it is this frustration that AJ has mentioned," she continued. "It's about is this show still the show I signed up for?" 
Burke's background is in ballroom dance, which has allowed her to excel as a pro on the show. Now, Burke feels like her ballroom experience is losing its value because the judges are shifting their focus. 
Cheryl Burke misses Len Goodman's criticism 
During the podcast, Burke mentioned how Dancing With the Stars isn't the same without head judge Len Goodman. Carrie Ann Inaba might be the judge who is picky about lifts. But Goodman was the judge who would consistently call out mistakes, regardless of who the competitor was or how loudly the audience would cheer. 
This season, Goodman was replaced by Burke's colleague Derek Hough. And while she thinks Hough is doing a fantastic job, Burke still feels like something is missing. 
"If I look at other people's quicksteps, [the judging is] very different," Burke said on the podcast. "[Other couples] break hold, and then they come back. I had no idea — when did the rules change? Basically, we're getting penalized by staying in hold and not creating as much energy, but then people are getting praised for breaking hold." 
Cheryl Burke says 'consistency' is missing on 'Dancing With the Stars'
Goodman has an extensive background in dance. Before becoming the head judge on Dancing With the Stars, Goodman was a ballroom dancer himself. His years of experience and constructive criticism are part of what Burke is missing most this season. 
"I think Derek's doing an amazing job, don't get me wrong at all," Burke told Showbiz. "I think that what's missing is just the consistency. As I've said before, there [are] certain rules. We've always had [those rules] from day one when I started back in 2006." 
Burke explained how each style of dance has its own set of standards. She cited the quickstep and the tango as the dances wherein competitors cannot break hold. 
"You have to stay in body contact," Burke explained. "Meaning there's no space between your guys' rib cages. When you're dancing and then you're basically in frame, your arms are being held up the whole time. And that's part of the challenge because it's so easy to break frame. It's not easy to stay in frame." 
This season, Burke feels the judges only paid attention to this rule sometimes.
Cheryl Burke thinks the 'Dancing With the Stars' judges might need a refresher on the rules 
Burke feels this season, the judges aren't paying close enough attention to those rules — or they're picking and choosing as to when those rules apply.
"Nothing has changed as far as I'm concerned, because no one has brought it to my attention then we don't have to stick to [those rules]," Burke added. "The judges need to either be refreshed as to what this is or we need to be told that there are no rules anymore."