'DWTS': Cheryl Burke's Husband Matthew Lawrence Revealed What Gave Him the 'Most Nerves' on Their Wedding Day
Cheryl Burke of Dancing With the Stars headed to the altar with Boy Meets World actor Matthew Lawrence in May 2019. The two met when Lawrence's brother Joey competed on the ABC reality show in 2006. Despite splitting up a year later, the couple reunited in December 2016, with Lawrence popping the question 18 months later.
Prepping for their wedding day, Burke handled the numerous details while Lawrence was getting cold feet, though not because of the "I Do's".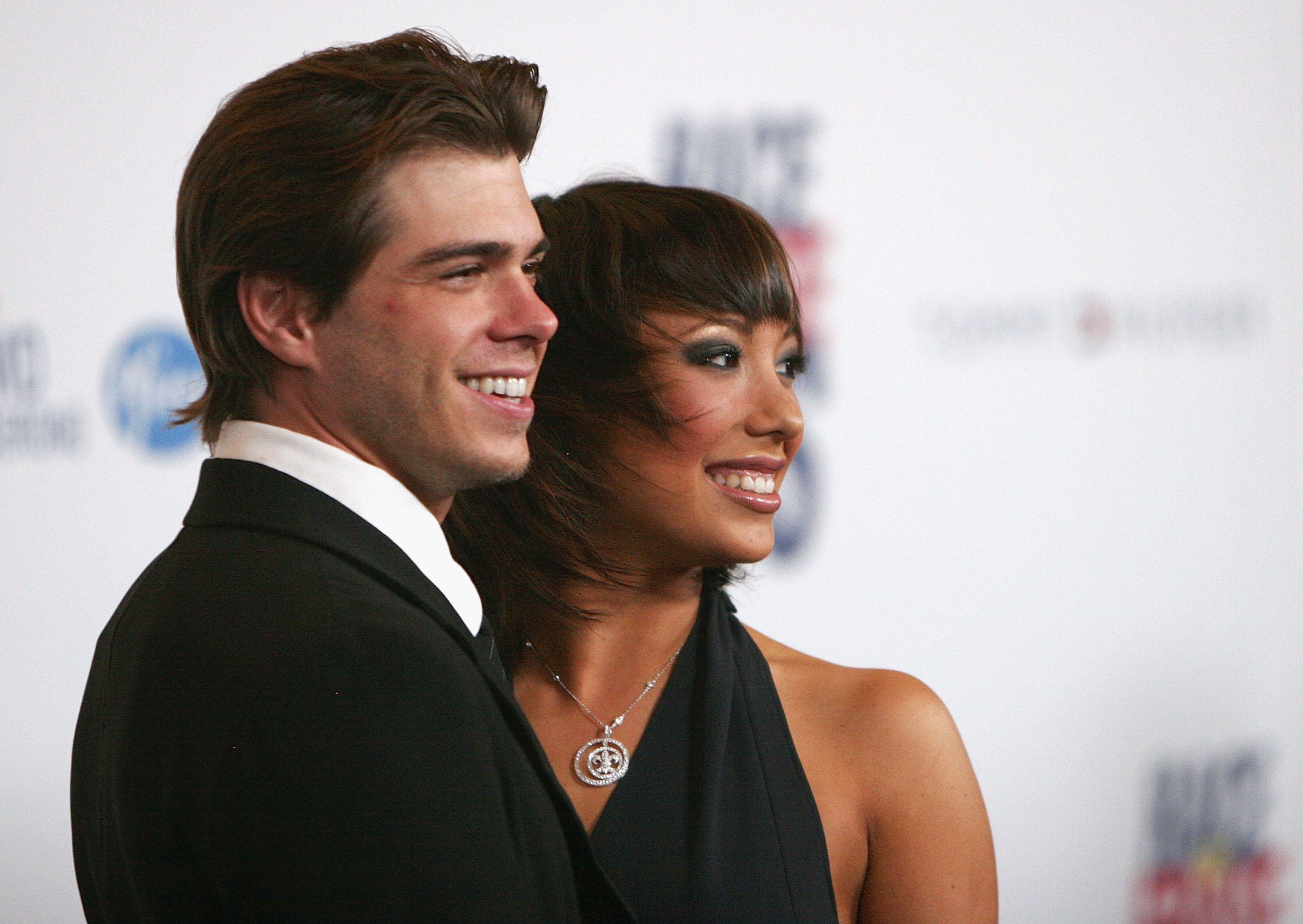 Matthew Lawrence gushed over his bride
The couple tied the knot on May 23, 2019 in front of 200 guests. Held at San Diego's Fairmont Grand Del Mar, the nuptials surpassed both the bride and groom's expectations.
"The wedding was a surreal high," Lawrence told People after the event. "I feel like the most blessed man on the planet. … When Cheryl rounded the corner [to enter the ceremony], you couldn't have asked for a more perfect movie moment. It was magical."
Burke was so pleased with the turnout, she didn't want the day to end. "It's bittersweet, because I'm really sad that it's over," the DWTS star remarked. "But at the same time, it's calming. I feel like this is exactly what needed to happen for us."
'DWTS' star had an apprehensive partner on the dance floor
Lawrence had several specific memories of their special day, including a standing ovation for the couple.
"I'll never forget walking into the reception tent and everybody was lined up, clapping for us," the Boy Meets World star recalled. "It was like it was in slow motion. That is a moment I will never forget."
Choosing the song, "Why I Love You" by MAJOR for their first dance, Lawrence had already been anxious about busting a move with pro dancer Burke. He had a tough time keeping up with his wife on the dance floor.
"Having to dance with Cheryl gave me the most nerves because she is such an accomplished dancer, and I'm not," Lawrence admitted. "I messed up in every possible way. I almost fell on top of her and pulled my hamstring to prevent that from happening. But we pulled it off!"
Leah Remini came to the rescue in a creative way
Burke went to great lengths to make their wedding day memorable, and her determination clearly paid off.
"It was so cool to see my Pinterest wedding come true," she told People. "Everything was perfect. My friends were telling me that it was one of the favorite weddings they'd ever attended."
Celebrity guests included Jack Osbourne, Emmitt Smith and Kristi Yamaguchi. Actor Leah Remini served as Burke's matron of honor, and fellow DWTS alum Kym Johnson Herjavec was a bridesmaid. Remini was able to lend a helping hand at a critical moment.
"It was a tearjerker!" Burke shared. "We were both crying. I was glad I told [Leah] to put tissues in her bra. It came in handy!"
Burke recently praised her husband for his constant support of her career and personal goals. "He is just my rock," she told Good Morning America in October 2020 of her husband. "I don't know where I would be without him."