Who Is 'DWTS' Contestant Amanda Kloots?
Season 30 of Dancing With the Stars kicks off on Sept. 20. One contestant hoping to waltz their way to the mirrorball trophy is The Talk host Amanda Kloots. Although her professional dance partner is still a mystery, Kloots is already a favorite heading into the competition. Before Kloots takes to the dance floor, read on to learn more about her life and career.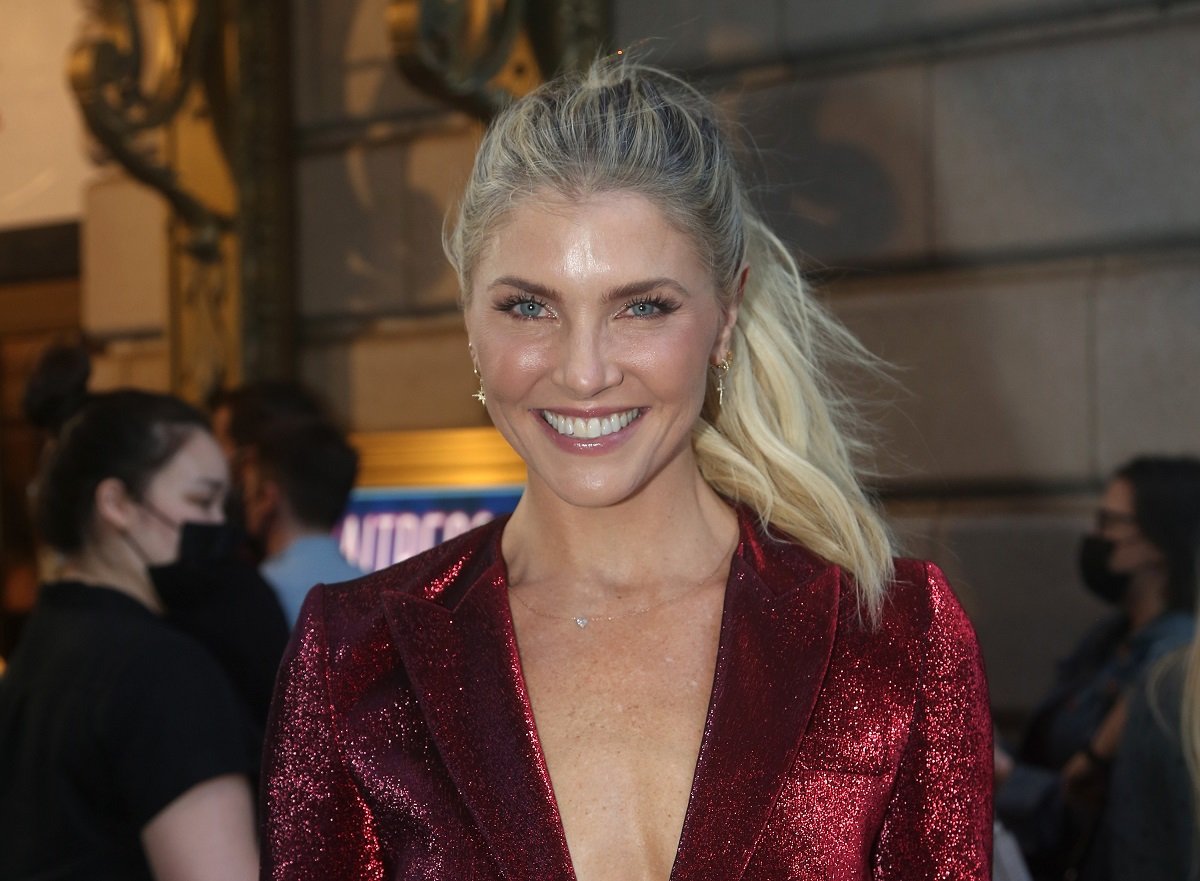 Amanda Kloots' journey from Broadway actress to talk show host
Ohio native traded in small-town living for the lights and glamour of New York. Kloots' career aspirations took her to the big city, where she joined The Rockettes. Before long, Broadway came calling with Kloots' landing a small role in the musical Good Vibrations. Her other theater credits include Young Frankenstein, Follies, and Bullets Over Broadway.
Following her departure from Broadway, Kloots switched to a new career. She became a fitness instructor with subscriptions to her virtual exercise courses available on her website. Aside from her fitness career, Kloots became a TV star. In January 2021, The Talk announced Kloots as one of their new co-hosts.
Amanda Kloots' personal life has been in the news
Like many celebrities, Kloots' personal life has been in the news. In 2017, she married actor Nick Cordero, whom she met while working on Bullets Over Broadway. Kloots gave birth to the couple's son Elvis in 2019.
In March 2020, Cordero was diagnosed with COVID-19. The actor's condition was critical, and his right leg had to be amputated. Three months after his diagnosis, Cordero died in July 2020, at the age of 41. Kloots chronicled her marriage to Cordero, and the actor's death in her 2021 memoir Live Your Life.
The process of writing her memories of Cordero was "so emotional" for Kloots. In an interview with Entertainment Tonight, she discussed the challenges of working on the memoir. "There were nights that I was crying so hard I couldn't even see the keyboard. I mean, it was just kind of like reliving all of this. Not even the pain of reliving it, but just knowing that it's over. We won't have more memories," the talk show host explained.
Amanda Kloots plans to honor husband Nick Cordero on 'DWTS'
Kloots is no stranger to the world of dance. She's ready to show off her skills on Dancing With the Stars. Although many contestants have their eyes on the trophy, for Kloots being on the show is a way to honor her husband.
According to People.com, Kloots explained that "the best way to honor somebody's life is to keep living your life, and I know Nick would want me to do that." Although Kloots may have a slight advantage over her competitors, she admits she hasn't danced in seven years. But she's ready to get back on the dance floor and find herself again. When Kloots makes her debut on Dancing With the Stars, she'll be thinking about her husband. "I know that in doing this, I'll feel him with me every single day."