'DWTS': Derek Hough Says It's 'Understandable' Why Tom Bergeron Is Being Replaced
Derek Hough shares his reaction to Tom Bergeron and Erin Andrews being replaced by Tyra Banks on 'Dancing with the Stars.'
Fans were shocked by the news Tom Bergeron and Erin Andrews were replaced after years of hosting Dancing with the Stars. That includes Derek Hough, who used to be a professional dancer on the show. He shared his reaction to the news and the sad reason why he thinks it's understandable.
Tom Bergeron and Erin Andrews won't return to 'Dancing with the Stars'
The news of Bergeron and Andrews shocked many including the hosts. Bergeron shared his statement on Twitter.
"Just informed @DancingABC will be continuing without me. It's been an incredible 15-year run and the most unexpected gift of my career. I'm grateful for that and for the lifelong friendships made. That said, now what am I supposed to do with all of these glitter masks?" Bergeron tweeted on July 13.
"Thank you ABC and the entire Dancing with the Stars family for six memorable seasons. Those years wouldn't have been as special without my loving host Tom Bergeron, the talented dancers, and witty judges. I will always cherish my days on that set, even if I wasn't the best at walking in heels," tweeted Andrews the next day.
Tyra Banks is stepping into their place
The next season will have just one host. That would be Tyra Banks who previously hosted America's Got Talent.
"I've been a fan of DWTS since its beginning … The fun mixed with raw emotion, seeing celebrities push past their comfort zones, the sizzling dance performances … it's always transported me to my days of turning it up 10 notches on the catwalk," Banks said in a press release, according to CNN.
Derek Hough said the change is understandable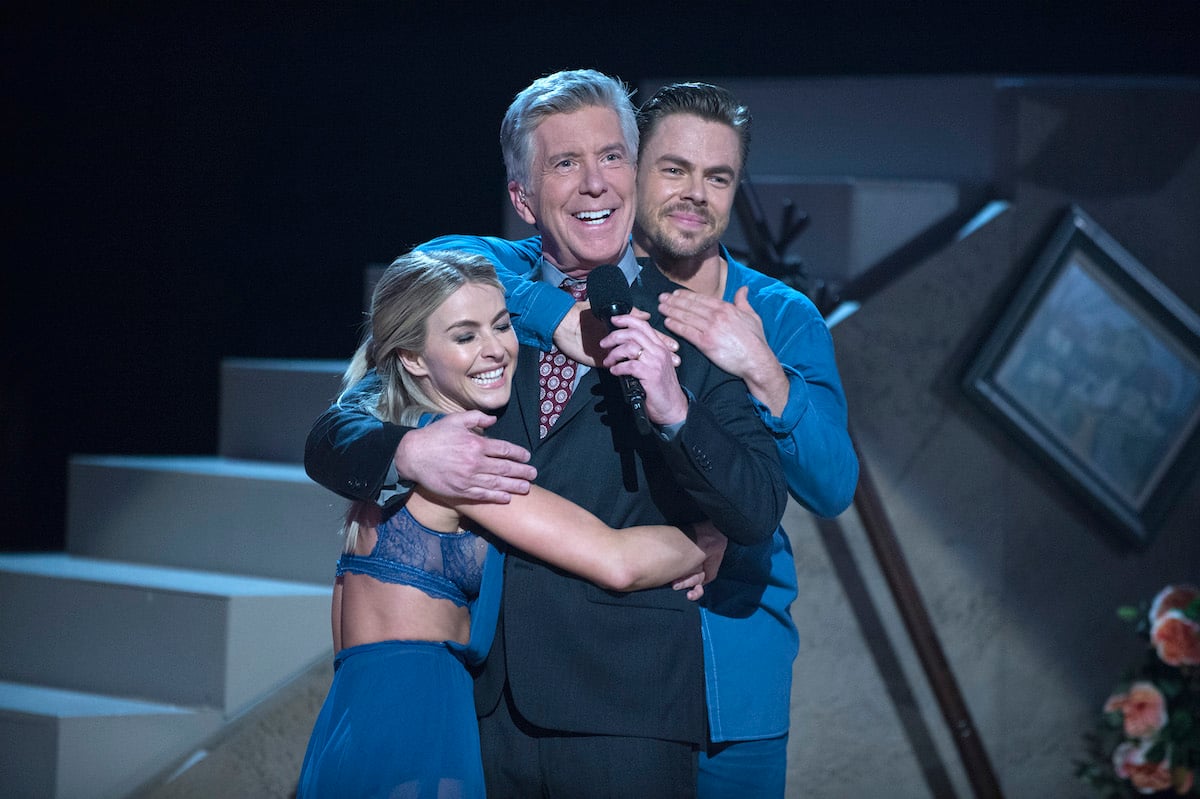 The dancer shared his reaction to the hosts being replaced on SiriusXM's Bevelations. He admitted to also being shocked by the news.
"My initial reaction, I guess I was pretty shocked," he said. "Tom Bergeron is such a staple on Dancing With the Stars and he's a good friend of mine. He's just a good man."
He went on to explain why this change happened. "You also understand that in the entertainment industry nothing is certain," Hough said. "There's always those efforts to reinvigorate and switch things up, so you look at that and it's also understandable."
The dancer said he's "optimistic" about the future. He explained why he wants the change to work.
"I'm always sort of a cheerleader for shows to succeed," Hough said. "For me, especially for shows that I've been a part of, that I love and hold dear to my heart, I want Dancing With the Stars to succeed and do well."
There are many fans who threatened to not watch because of the decision. Time will tell if the change will help the show next season.