'DWTS': Kaitlyn Bristowe Says Instagram Followers Is More of an Advantage Than Dance Experience
The winners of Dancing with the Stars came to the show with different levels of experience. It's obvious having dance experience before the show doesn't predict your chances of winning. Kaitlyn Bristowe talked about her own experience and how having followers is more of an advantage.
Kaitlyn Bristowe danced before doing 'Dancing with the Stars'
Bristowe danced before she competed on the show. She was a dance teacher in Vancouver, Canada. There are pictures of her online break dancing.
It's probably not a surprise that she wanted to do Dancing with the Stars after starring on The Bachelorette. But she claimed creator Mike Fleiss wouldn't allow her to do the show.
"Actually I was offered it, had the contract & Mike Fliess told me I wasn't allowed.He [sic] said he didnt [sic] want people wanting fame after his show," she tweeted back in 2017 after the news was released Nick Viall will be competing. A fan wondered why stars of The Bachelorette never get to do the same. She is now competing for season 29 after Hannah Brown competed and won last season.
She said having fans is a bigger advantage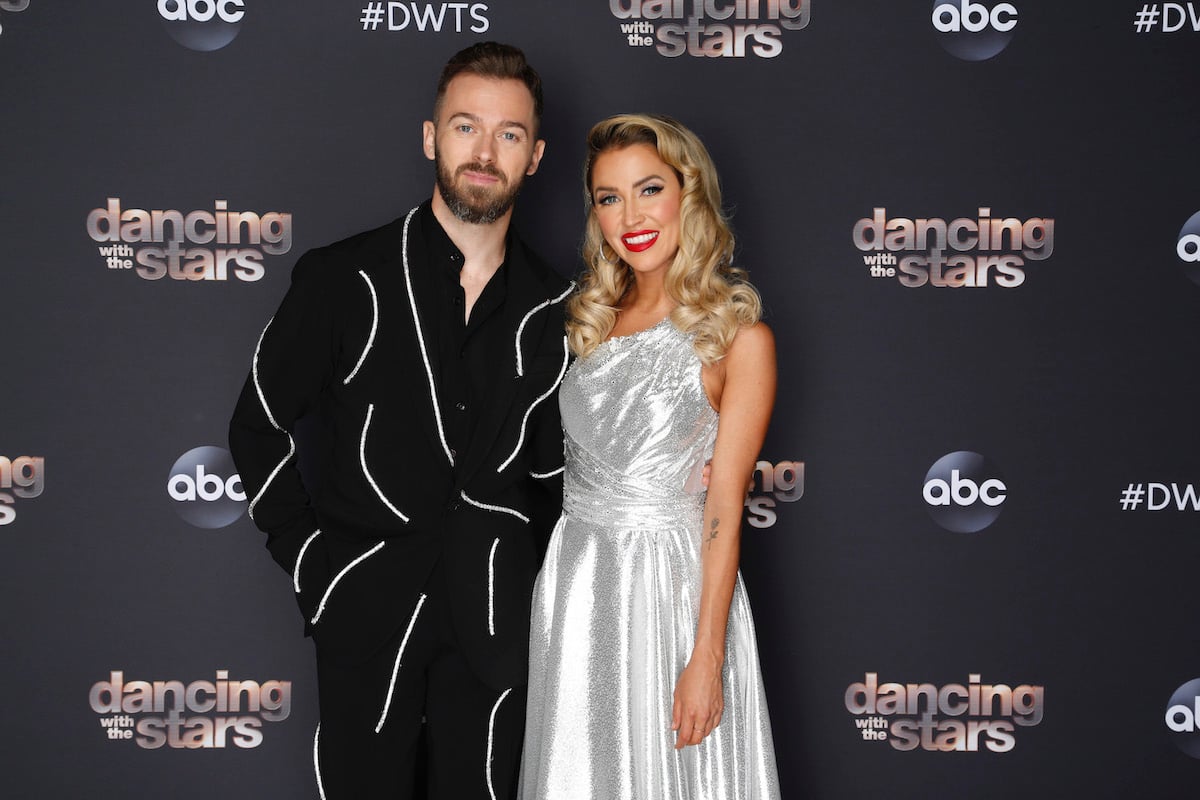 Bristowe got tough feedback from Carrie Ann Inaba for her Paso Doble. The former reality star talked about how her dance experience might be coming into play with being judged.
"If they want to be hard on me because they think, 'Oh Kaitlyn has a dance background,'" she told People. "I mean everybody has an advantage in this competition. At the end of the day, voting counts. So people have more of an advantage if they have more Instagram followers or if they have an acting background."
There are a few actors in the cast this season. Skai Jackson, Chrishell Stause, Anne Heche, Jesse Metcalfe, and Justina Machado are also competing.
"We all have something to bring to the table and I think that's why this competition has been so tough," Bristowe said. Inaba said she felt like Bristowe gave up during the performance. Bristowe claimed she felt defeated by the comment. Fans will have to keep watching to see if she'll bounce back.
Professional dancers have lost before
There have been multiple celebrities who have danced before only to compete on the show and lose. Heather Morris was a backup dancer for Britney Spears but lost. Tinashe often dances for her performances as a singer and lost.
The show has sometimes received backlash over its system for how winners are determined. That's because the best dancers don't always win. It often has come down to voters and so it's about popularity.
Time will tell how the votes will play out this season. Bristowe isn't the only experienced celebrity in the cast. AJ McLean from Backstreet Boys is also competing.