'DWTS': Why Leah Remini Thinks Tony Dovolani Should Win a Mirrorball for a Reason Other Than Dancing
In season 17 of Dancing With the Stars, professional dancer Tony Dovolani was matched with Leah Remini in the popular ABC competition. The King of Queens alum was making headlines at the time for speaking out against the Church of Scientology, an organization of which she was a member since childhood before vocally taking her leave. With the pressure of hitting the ballroom in the midst of being a topic for tabloids, Remini gave props to her dance partner for helping her though a tumultuous time.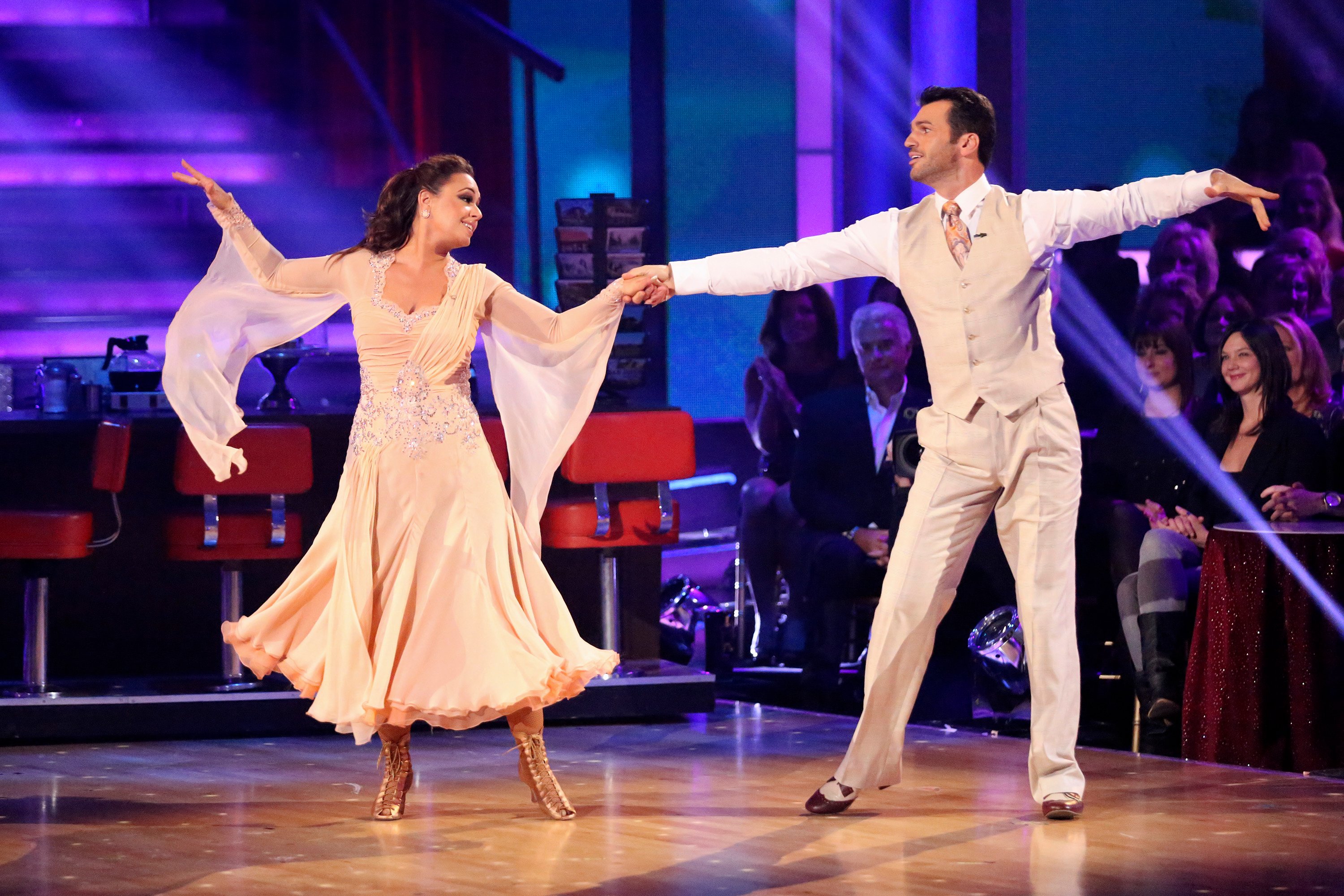 'DWTS' star Tony Dovolani became a 'loyal friend' to Leah Remini
Remini was thrown into the Dancing With the Stars regimen when she joined the cast for season 17. She expected extensive rehearsals, yet was bombarded by questions from the media about her stance on the Church of Scientology. Dovolani soon became an ally in fielding the press.
"Tony literally and figuratively held my hand through the first weeks of the show," she wrote in her memoir, Troublemaker: Surviving Hollywood and Scientology. "He knew how I was always on the verge of tears when I was asked a question about Scientology and he would always say, 'Come on, man. This woman just danced her ass off — talk about that.' He did this repeatedly."
Studio execs were hoping to capitalize on the news story of Remini's fallout with the church, yet Dovolani defended her right to privacy.
"When the producers pushed him to get me to talk about leaving the church during televised rehearsals, he turned them down," Remini explained. "He stood up to everyone on my behalf. … I wish they awarded mirror balls for being an extraordinarily loyal friend, protector, and therapist. Because Tony would certainly win it, all while attempting to teach me a cha-cha. For that, I will always be indebted to him."
RELATED: 'King of Queens' Alum Leah Remini Won This Role Over Jennifer Aniston
Tony Dovolani helped Leah Remini through 'DWTS'
The King of Queens star was a complete novice when it came to dancing and knew Dovolani had his work cut out for him between her inexperience in the ballroom and her current crisis with the church.
"I had NO prior dance experience," she revealed. "Not even The Nutcracker as a kid. Tony's job is difficult. He has to become all things to a perfect stranger from day one. In a normal season, all he might have to deal with is a person's insecurities with dancing. But with me, he had to deal with a whole other set of issues."
Remini was in a vulnerable place during her stint on DWTS due to her personal situation, as well as embarking on a physically challenging competition in front of millions of viewers.
"He had to maneuver through my defenses, through my tears, my anxieties and insecurities on a daily basis," the former sitcom star wrote. "He was there for me when I needed him, when my friends from the church had deserted my family and me."
Leah Remini and Tony Dovolani remain friends post-'DWTS'
Between rigorous rehearsals and sorting out her highly publicized exit from the Church of Scientology, Remini raved of Dovolani's generosity of going the extra mile when she needed it.
RELATED: 'King of Queens' Star Leah Remini Says Kevin James 'Ruined Me For Life' — But in a Good Way
"If a workday was supposed to be four hours, Tony gave me 12," she commented. "He never said, 'No, I can't rehearse any more' or 'No, I can't talk to you anymore about this.'"
Whether she needed to unload some personal issues she was tackling for the day or stumbling over some dance moves, Dovolani supported Remini throughout the entire process. The two remain friends to this day.
"It was always and still is, 'Whatever you need' and 'I am here for you,'" Remini wrote. "And he and his family continue to be there for me and my family."