'DWTS' Pros Maks and Val Chmerkovskiy Give New Meaning to the Term 'Stripped Down' in Upcoming Tour
Maks and Val Chmerkovskiy of Dancing With the Stars fame are taking the show on the road. The two Mirrorball champs are kicking off their "Stripped Down" tour later this month that promises fans a unique and memorable experience with the Chmerkovskiy brothers.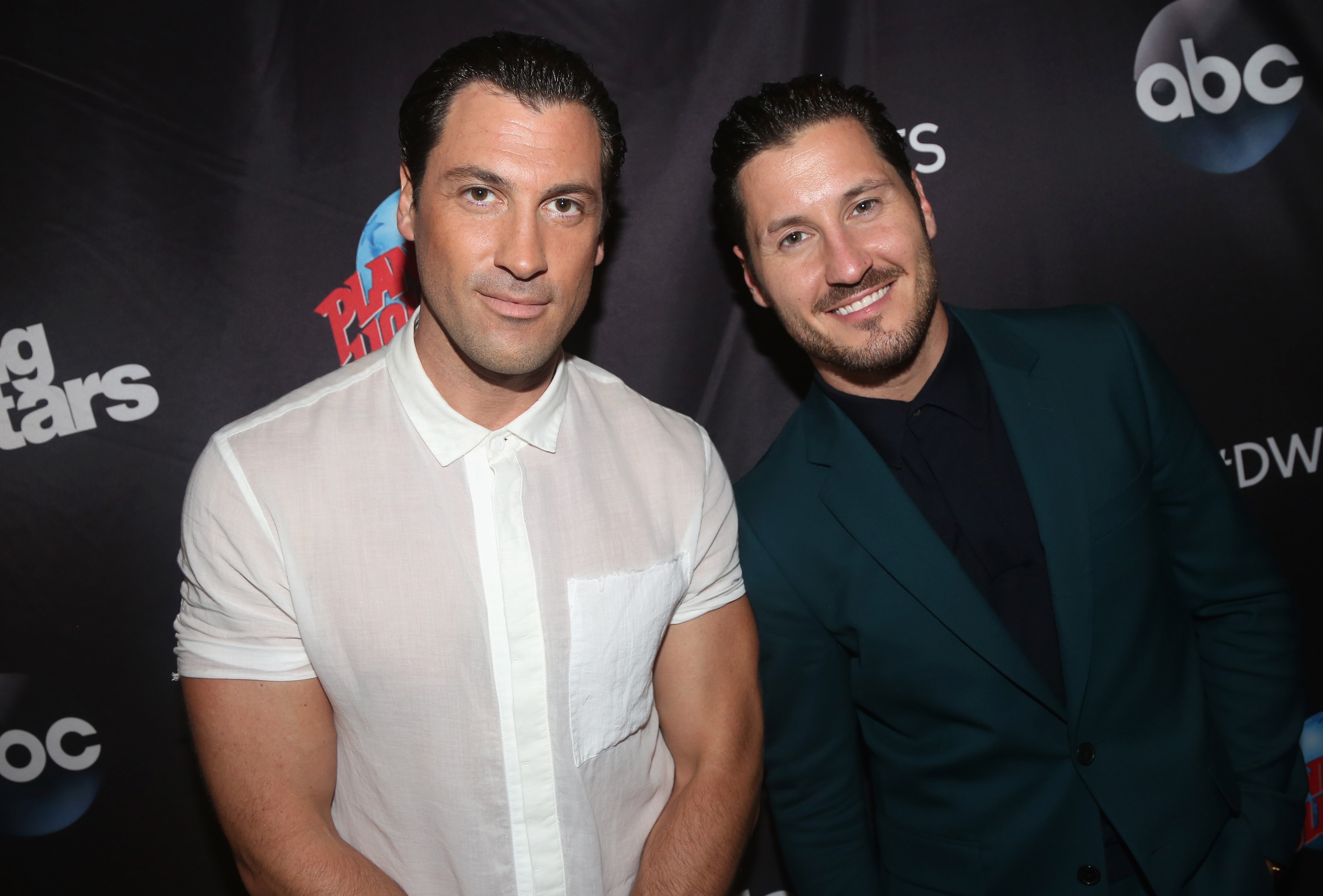 Maks and Val Chmerkovskiy go for 'less is more' approach with new show
Speaking to Showbiz Cheat Sheet in their trademark humor, Maks and Val apparently had differing perspectives on the show's content when they first started discussing the idea.
"The idea was to strip down emotionally, creatively, really challenge ourselves," Val explained. "To reimagine how we can tell stories without a huge ensemble, and really put it on ourselves to be able to fill out that space." Val added that Maks took the show's title "literally."
"Tell stories without pants," Maks joked. "I thought it was this new thing we try — hey, how about we do this without clothes? I was like, yeah, I'm in."
The DWTS alum clarified his point, sharing that audiences will see plenty of action during their performance. "You are getting an hour and a half show, and you're going to get a lot of dance and entertainment. We bring people along on this journey of what we're going to be on stage," Maks shared.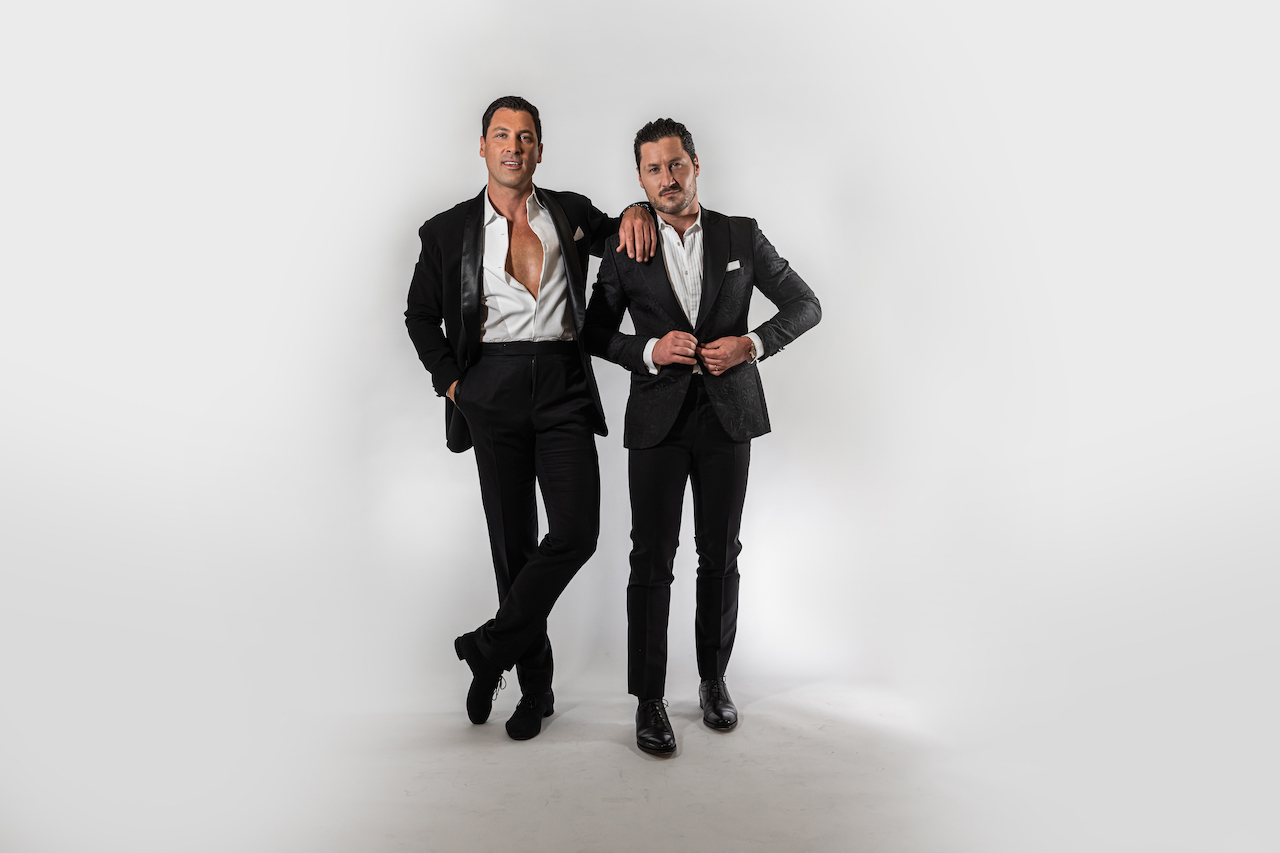 RELATED: 'DWTS': Val Chmerkovskiy Said He 'Probably Would Have Married' This Dance Partner 'If We Had Met 10 Years Earlier'
2020 inspired 'DWTS' stars for new tour
The Chmerkovskiy brothers were set to launch their "Maks and Val" summer tour last year with their wives, dance pros Peta Murgatroyd and Jenna Johnson. Cancelling the show due to the coronavirus (COVID-19) pandemic, Maks and Val saw the tumultuous experience of 2020 as inspiration for their new production.
"It's a lot of soul searching, growth, and perspective shifts," Val remarked. "These are all growing times. And as uncomfortable as it's been, I think discomfort kind of creates the opportunity for imagination and creativity and artistry. Last year is a huge motivation and inspiration behind a lot of the narrative in this show."
Noting the "silver linings" that evolved from the events of the pandemic, Maks and Val considered all the aspects of 2020 as expressive material for "Stripped Down."
"There are also incredible things that happened this last year in isolation, in quarantine, through the pandemic," Val told Showbiz Cheat Sheet. "Those things we celebrate as well. So, you know, it's been a very turbulent year, but it also has given us an opportunity to put all that into this show."
Maks and Val Chmerkovskiy answer some 'DWTS' questions
Leaving DWTS after season 25, Maks still considers the reality competition a prominent platform for aspiring dancers. The 'Burn the Floor' star shared his support of the show and hopes it maintains its longevity on the air.
"I look forward to helping the show to stick around if I can, to continue inspiring other dancers because we had no outlet like this," he remarked. "We took it very, very responsibly because we knew that there's a 7-year-old that is looking at it and going, 'Mommy, I want to do that' … How beautiful is this, that we get to now meet those people? … I don't need to be a pro on the show to help and to contribute."
Maks added that he now finds great satisfaction watching from the audience with 4-year-old son Shia as his wife and family members compete on the show. "I am now enjoying the process of bringing our 4 year old to watch his mom, his uncle, and his aunt," he said, adding with a laugh, "somebody's got to babysit."
RELATED: 'DWTS': This 'Little House on the Prairie' Star and Her Partner Maksim Chmerkovskiy Would 'Trigger Each Other Daily'
As for that one contestant who may be able to tempt Max back to the ABC ballroom, he did reveal that he had someone in mind.
"If Michelle Obama wants to do it, I'm in," Maks told Showbiz Cheat Sheet. "For whatever reason, if she decides that I'm the only one that she can do with, then fine, I'll do it."
Val plans on returning for season 30, and got a little coy when asked if he could provide any hints on who his partner will be.
"I didn't want to give it away, but since we're on the topic, it's actually Michelle Obama," Val quipped.
In other words, DWTS fans will have to wait until the premiere of Season 30 to find out! Michelle Obama, if you're listening…