'DWTS' Star Cheryl Burke's Wedding Gown Process Was a 'Nightmare': 'I Went Through 2 Wedding Dress Designers Who Quit'
Longtime Dancing With the Stars pro Cheryl Burke tied the knot with Boy Meets World alum Matthew Lawrence in May 2019. Admitting that she embraced her "inner bridezilla" during the wedding planning, Burke ended up losing not one, but two dress designers while prepping for her big day.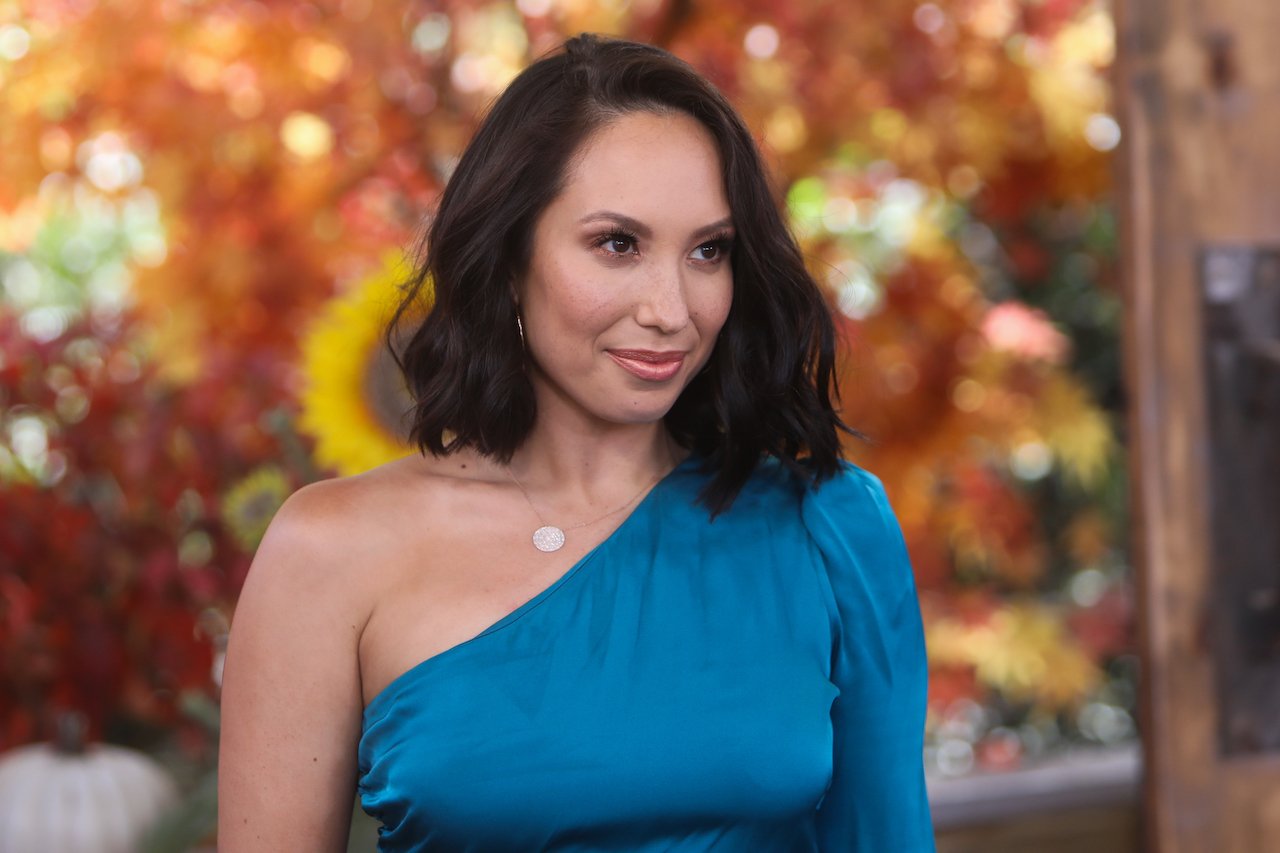 Cheryl Burke's wedding dress was not like choosing a 'DWTS' costume
Burke is no stranger to elaborate outfits. Though she has to choose fancy fashions for her footwork on Dancing With the Stars, Burke found creating her ideal wedding dress to be a challenge.
"I'll be the first one to say that choosing a dress was a nightmare," the DWTS star wrote in Glamour after her wedding in 2019. "It wasn't so much the choosing as it was working with the design companies. Oddly enough, I knew it was going to be a nightmare. I play dress-up every single day on Dancing With the Stars, so for me the goal was to feel like a bride and not like I'm about to put on a show. I just knew what I wanted."
The pro dancer got turned off by designers who required a signature on some extensive paperwork.
"I went through two wedding dress designers who quit," Burke revealed. "To be honest, I think some of that had to do with the crazy contracts they wanted me to sign. Who signs a contract for a dress?"
RELATED: 'DWTS': Why Cheryl Burke First Thought Matthew Lawrence's Proposal Was a Breakup
Lack of communication was 'the worst thing' to Cheryl Burke
Burke felt she was too often put on hold during the wedding dress planning process. She was more accustomed to immediate responses in the fashion department.
"When the first designer quit, I was like, 'That's rude, but moving on,'" Burke recalled. "Also, I'm used to the turnaround being so quick with dresses, that when you don't send me the sketch and it's been three months, there's a problem."
The lack of communication also affected Burke's bridal party. She saw the radio silence as a sign that the designer wasn't interested in being a part of her special day.
"Not communicating with me is the worst thing you can possibly do, whether it's an email or a text," the Dancing With the Stars champ explained. "Just respond, even if the response is 'Sorry, I can't right now.' Otherwise, you leave me and my wedding party out to dry. So when it happened again, I was like, 'Whatever, it wasn't meant to be.' And in the end, I'm so happy because my eventual wedding designer, Romona Keveza, was the best."
Cheryl Burke approached her wedding planning like her 'DWTS' role
Burke insisted that those headed to the altar can be a "bridezilla" without causing conflict. She attributed her determination in her wedding planning to the strong work ethic she uses on the dance floor.
"I say embrace your inner bridezilla," Burke wrote. "But there's a way of doing it without having people hate you. … There's a bridezilla like me that expected perfection from myself, not from anyone else. It's the same thing when I'm on Dancing With the Stars. If I know I didn't do my best, I won't be able to sleep at night. It's important for me to follow through with whatever expectations I have for myself."
RELATED: 'DWTS' Star Cheryl Burke Felt 'Hurt' After 2 of Her Fellow Dancers Made Negative Comments on Her Weight
The dancer's efforts paid off, where Burke and Lawrence had the wedding they had hoped for with all the special touches.
"It's about working hard for yourself," the DWTS pro remarked. "For me, it comes from a sincere place of just wanting to make something that is very impressive to myself. I'd say it was my dream wedding… I dreamed of a vision I had once I got engaged, and it was amazing watching that vision come to life."