'DWTS' Fans Are Not Loving Tyra Banks as Host, Demand Tom Bergeron and Erin Andrews Back
Dancing With the Stars debuted with new host Tyra Banks on Sept. 14, 2020; however, fans are not happy. Viewers took to social media to demand that former hosts Tom Bergeron and Erin Andrews return to the show.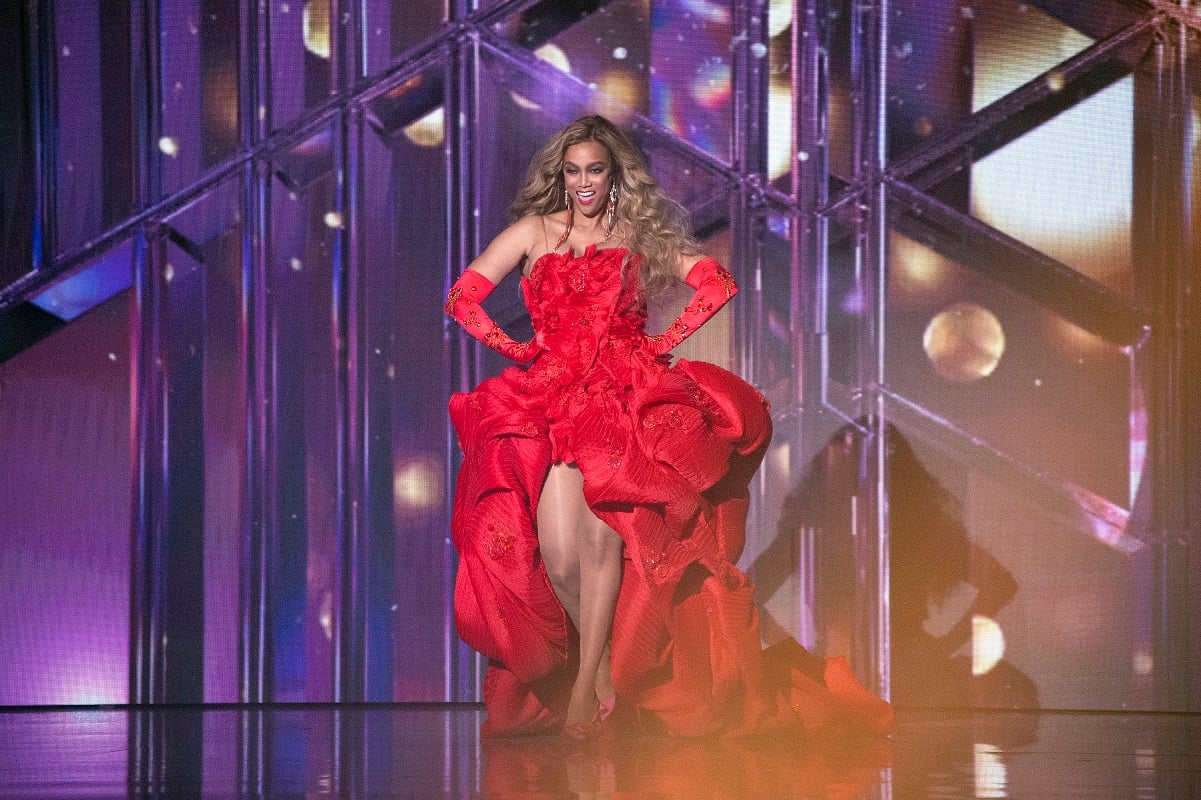 What happened to Tom Bergeron and Erin Andrews on 'DWTS'?
ABC and BBC Studios released a statement on July 13, 2020, explaining that they are revamping the show amidst COVID-19 challenges.
"Tom Bergeron will forever be part of the Dancing with the Stars family," the statement read, via Deadline. "As we embark on a new creative direction, he departs the show with our sincerest thanks and gratitude for his trademark wit and charm that helped make this show a success." 
RELATED: 'Dancing With the Stars': Was Carole Baskin's Performance as Terrible as Everyone Expected It To Be?
Bergeron has hosted over 400 episodes of the long-running show, since 2005. His co-host, Andrews, has been part of the series since 2014 — for 11 seasons.
"Erin will also not be returning, and we appreciate all that she brought to the ballroom," the statement continued. "Fans have been rooting for her since she originally competed as a contestant back in 2010, and her signature sense of humor has become a hallmark of the show."
The explanation for their removal is that ABC is refreshing the show with the new season.
Fans took to social media to complain about Tyra Banks on 'DWTS'
"I know it's only her first night, but I'm really not feeling Tyra Banks as the new host," one fan of the show tweeted.
Other fans agreed that they miss the old hosts of Dancing With the Stars.
"I'm trying to give Tyra a chance, but I miss Tom Bergeron," another fan added on Twitter.
The comments did not get any better on Instagram.
RELATED: 'Dancing With the Stars' Season 29: Why Can't Fans Vote During Week 1?
"Tyra's is too much!" one fan wrote in the comments of Banks' photo. "Who made this awful decision? Bring Tom back!!!!"
Many viewers added that they have been watching the show for so long that it is not the same without Bergeron.
"I just can't with her and her fake voice," one viewer wrote. "+She makes no sense in this show. I've been watching since season 1, and you need to bring Tom back."
Why did Tyra Banks choose to join 'DWTS'?
"Tom has set a powerful stage, and I'm excited to continue the legacy and put on my executive producer and hosting hats," Banks said in a statement in July.
She never thought about hosting the show, but indicated that the show reached out to her before the racial unrest happened in June 2020.
"And it was something that I had to think about for a while because I knew that there's a lot of responsibility coming into an institution," Banks told Glamour. "Tom Bergeron is a genius host, a comedic host. I had to make sure that I could bring something new, [while] respecting what he's already done. And that could I really bring my audience to the show."