'DWTS': Tyra Banks Jokes She Might Have to Cuss Out a Judge This Season
Fans will soon find out what kind of host Tyra Banks will be for the dance competition. Sometimes the judges of Dancing with the Stars aren't supported for their critiques of the dances. Find out what Banks said about possibly butting heads with the judges.
Tyra Banks is hosting 'Dancing with the Stars'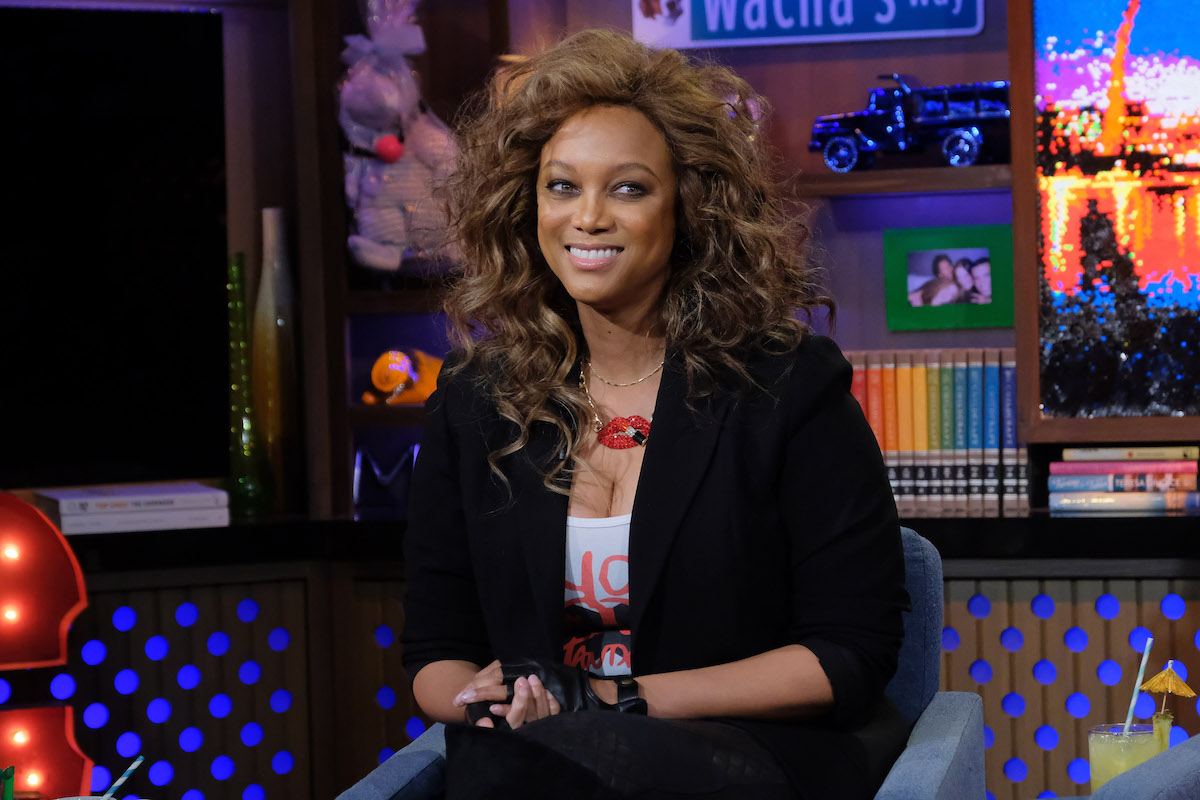 Erin Andrews and Tom Bergeron are no longer hosting the competition show. Banks will be taking on the job by herself.
She previously was the producer and host of America's Next Top Model. That made sense given her modeling past. Banks was also the host of America's Got Talent from 2017 to 2018.
Now she'll be commenting on stars and their performances with their professional dance partner. Banks claimed she was a fan of the show before she got the hosting gig.
"I've been a fan of DWTS since its beginning … The fun mixed with raw emotion, seeing celebrities push past their comfort zones, the sizzling dance performances … it's always transported me to my days of turning it up 10 notches on the catwalk," Banks said in a news release, according to CNN.
The judges were surprised by the change
The judges seemed to be just as surprised as fans by Banks taking on the role. Carrie Ann Inaba gave her reaction to the news on The Talk.
"I feel like it was just such sudden news," Inaba said. "My heart breaks for Tom and Erin." She went on to list the reasons Banks will be great for the show.
"I think it has to do with all that Tyra Banks is. All the energy she has. She's like a visionary, she's a strong, powerful woman," the judge said. "I think we're in good hands. It's different, the fans are going to have to get used to it, I understand that, but I think we should welcome her."
She joked that she might cuss out a judge
Soon fans will be able to see for themselves how Banks will host the dancing show. She said that she anticipates she'll have strong feelings about the performances this season.
"That's going to be the hardest thing in the world. I'm not a professional dancer but I still know performance and I know it well," Banks told Entertainment Tonight. "So to have to hold back and not be able to [critique], like, that's not my role. My role is to be the cheerleader, to be the champ, to be that ringmaster and to be, I call it, the hype-man DJ."
There is a good chance that she won't always be on the same side as the judges. She joked she "might have to cuss out a judge every now and then."
Banks later said, "I'mma be like, 'Bruno, sit yo a** down, right now, OK? Because you are saying that they needed to twist and turn and dip more but I think that it was amazing, so why don't you dip, baby, dip back into that seat.' I love you, Bruno!"
It will be interesting to see which dances will get mixed reviews. Those dances sometimes end with shocking exits.