'DWTS': Tyra Banks Is Not a Fan of the 'Real Housewives' and Doesn't Want Them on the Show, Source Claims
Tyra Banks in the new host of 'Dancing with the Stars' and she's already switching things up. Apparently, she doesn't want 'Real Housewives' on the show.
The long-running dance competition series Dancing with the Stars looks very different this year. Not only does it have coronavirus (COVID-19) protocols and restrictions in place, supermodel Tyra Banks has replaced long-time hosts, Tom Bergeron and Erin Andrews.
However, Banks is already garnering mixed-reviews and she is reportedly not too keen on seeing a certain group of celebrities on the show.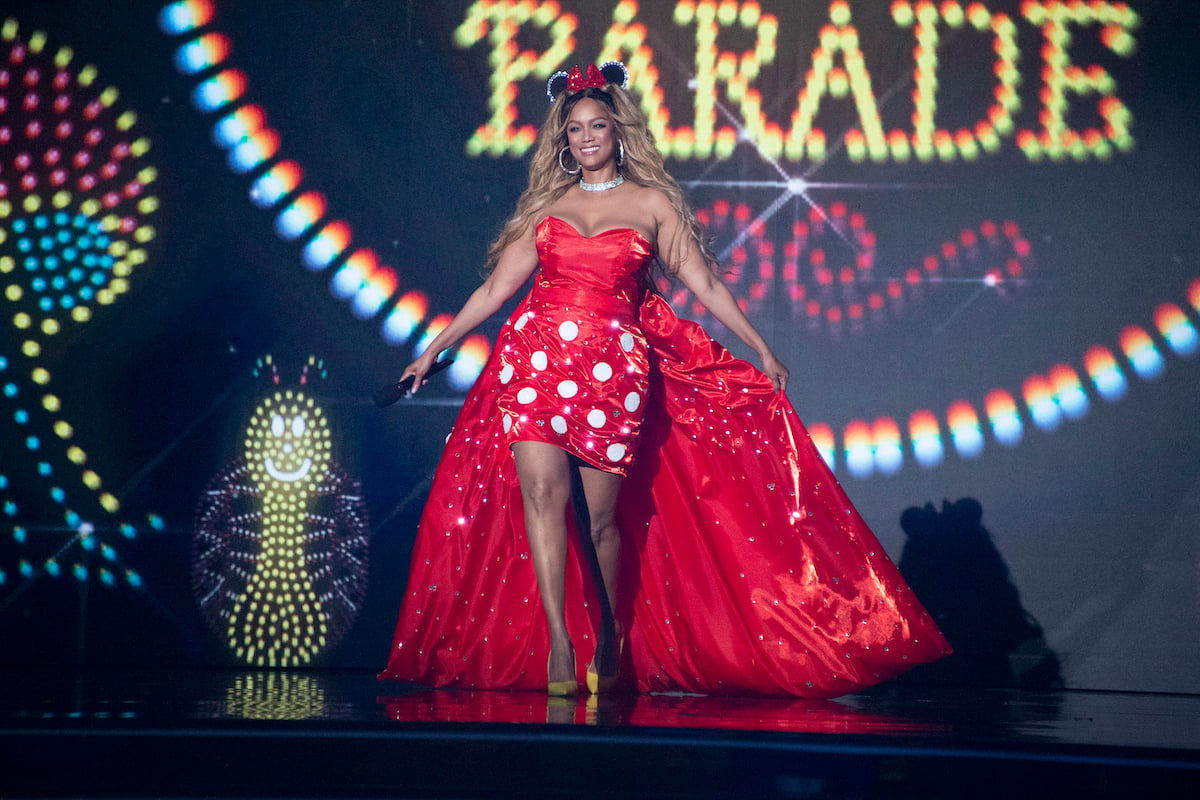 Tyra Banks has recieved some interesting feedback as the host of 'DWTS'
For years, Banks was a host and judge on the beloved reality TV competition series, America's Next Top Model. She also had her very own daytime talk Show, The Tyra Banks Show. It's easy to see why ABC reached out to her to host DWTS.
"And it was something that I had to think about for a while because I knew that there's a lot of responsibility coming into an institution," Banks told Glamour. "Tom Bergeron is a genius host, a comedic host. I had to make sure that I could bring something new, [while] respecting what he's already done. And that could I really bring my audience to the show."
Unfortunately, fans aren't exactly feeling Banks in her new role. "Tyra's is too much!" one fan wrote on Instagram. "Who made this awful decision? Bring Tom back!!!!" Another added, "I just can't with her and her fake voice," one viewer wrote. "She makes no sense in this show. I've been watching since season 1, and you need to bring Tom back."
Tyra Banks has made a couple of mistakes while hosting 'DWTS'
If you watched Top Model, then you know Banks is not one to mince her words. However, her comments and jokes haven't always translated with the family-friendly DWTS audience.
However, the mother-of-one is taking it all in stride and learning from her past missteps.
Tonight I hosted the second episode of Dancing with the Stars… and yeah, it wasn't perfect," she said in a video on TikTok. "Yeah, I had a lot of fun but I messed up, I said the wrong words, but I kept, kept going. So the message is: I messed up this week, Skai messed up this week, but we're gonna keep on going and going. Forgive yourself when you mess up and keep going."
Tyra Banks reportedly doesn't want the 'Real Housewives' on 'DWTS'
Though Banks is still finding her footing on DWTS, she reportedly has no desire to see any of the Real Housewives grace the dancing stage during her tenure as host.
"Tyra has never been a fan of the Housewives, but the real reason she doesn't want them on her show is that Bethenny Frankel, NeNe Leakes and Teresa Giudice do not make headlines anymore, " an alleged source told OK Magazine via The Jasmine Brand. The insider added,
Tyra is the new boss and made it clear that she didn't want any more Housewives in her ballroom. She thinks the show needs to aim higher and only book the ladies after everyone else has passed. Several ladies from the Bravo franchise have already made it clear that they would love to put on their dancing shoes, but Tyra doesn't want any of them right now.
Banks is not known for any negativity so we'll take this report with a grain of salt.