'DWTS': Tyra Banks Wants This Star From 'America's Next Top Model' to Compete
Tyra Banks is going to host 'Dancing with the Stars.' She said there is one person from 'America's Next Top Model' she'd like to see on the show.
Many fans of Tyra Banks remember her days of being on the America's Next Top Model show. Now she's going to host Dancing with the Stars. She revealed who she'd like to see on the dance floor and her answer is an exciting one for fans of the modeling competition.
Tyra Banks is replacing the hosts on 'Dancing with the Stars'
Tom Bergeron and Erin Andrews are no longer hosting the reality show. They shared their reactions to the news on Twitter.
"Just informed @DancingABC will be continuing without me. It's been an incredible 15-year run and the most unexpected gift of my career. I'm grateful for that and for the lifelong friendships made. That said, now what am I supposed to do with all of these glitter masks?" Bergeron tweeted on July 13.
"Thank you ABC and the entire Dancing with the Stars family for six memorable seasons. Those years wouldn't have been as special without my loving host Tom Bergeron, the talented dancers, and witty judges. I will always cherish my days on that set, even if I wasn't the best at walking in heels," Andrews shared on Twitter.
A statement from Banks was released about her new role. "I've been a fan of DWTS since its beginning … The fun mixed with raw emotion, seeing celebrities push past their comfort zones, the sizzling dance performances … it's always transported me to my days of turning it up 10 notches on the catwalk," Banks said in a press release, according to CNN.
Banks has hosted several shows before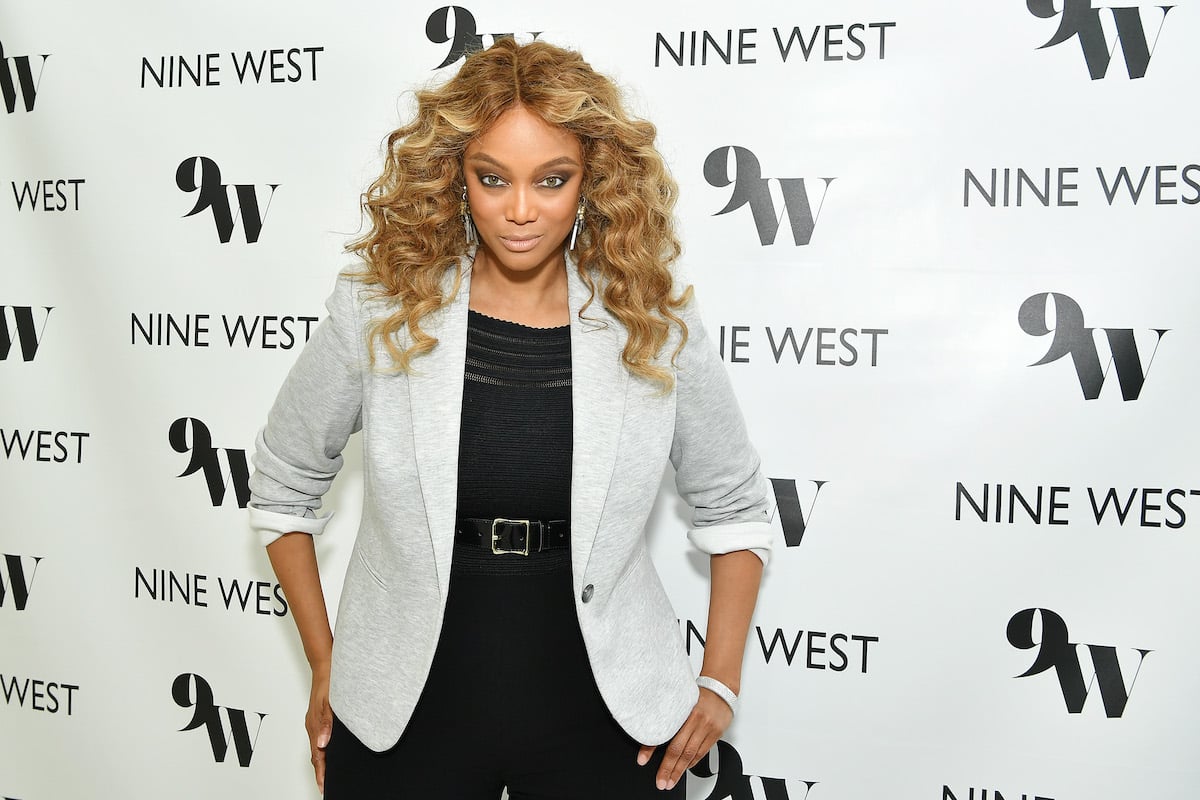 Hosting isn't exactly new to Banks. She was the creator and host of America's Next Top Model. The model went on to host her own talk show.
Banks more recently hosted America's Got Talent in seasons 12 and 13. The show was sued and a woman said her daughter was "physically manipulated and verbally abused" by Banks according to Deadline. Terry Crews went on to host the show after her exit.
She wants Miss J. Alexander to compete
The judge was asked who she wants from America's Next Top Model to try out their skills on the dance floor. She said a former judge should be the one to compete.
Banks told Us Weekly she wants Miss J. Alexander to join the competition. The judge used to teach contestants on America's Next Top Model how to walk the runway. Miss J. Alexander is definitely graceful so it would be interesting to see how that would translate to the dance floor.
There has already been a star from the modeling show that crossed over to the dancing competition. Nyle DiMarco competed on season 22 and won. The cast of the upcoming season has yet to be revealed.