'DWTS': What Is Suni Lee's Net Worth?
Sunisa "Suni" Lee became a household name following her impressive performance at the 2020 Olympic Games in Tokyo. The gymnast is now looking to take home another trophy—this time on Dancing With the Stars.
People are no doubt curious about Lee and might want to learn some information about her. For example, what is her net worth?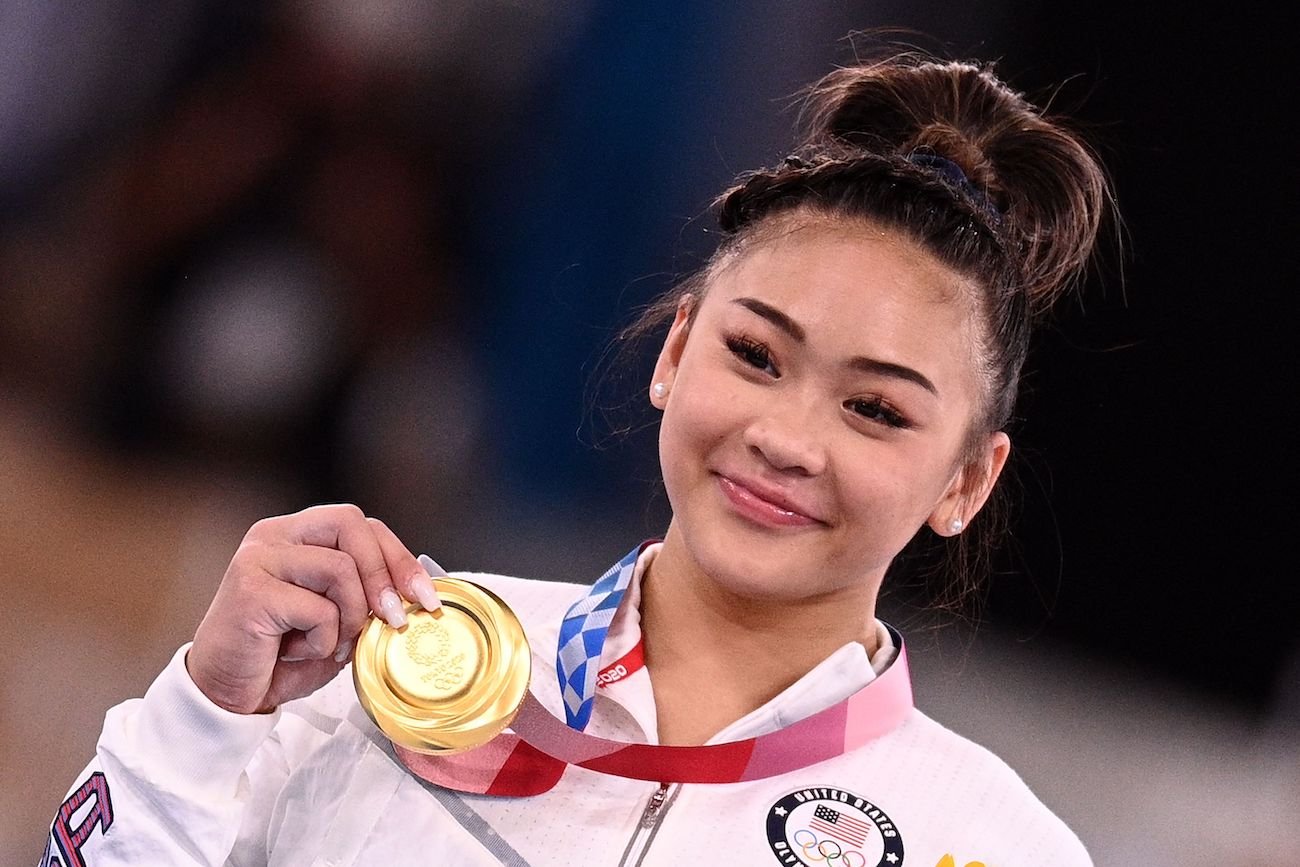 Suni Lee won a gold medal at the 2020 Olympic Games
Lee was born and raised in St. Paul, Minnesota. She has been training in gymnastics since she was 6 years old. She started at the Midwest Gymnastics Center in Little Canada, Minnesota, and she has been training there ever since.
Lee's first win was at a state meet when she was 7. Then, when Lee was 11, she qualified for elite gymnastics. In 2019, Lee competed in her first senior USA Gymnastics National Championships.
In 2021, Lee competed in the Olympic Trials and qualified for the USA gymnastics team. At the 2020 Olympics, she and her teammates competed in the team final, where they won silver. She went on to win the all-around final and took home a gold medal. Lee also won bronze during the uneven bars final.
Lee's success at the Olympics has been nothing short of record-breaking. Not only was she the first Hmong-American Olympian, but she also became the first Asian-American woman to win gold in the all-around category.
What is Suni Lee's net worth?
RELATED: Why You Should Watch 'The Simone Biles Story: Courage to Soar' Again
According to Wealth Spy, Lee's net worth is estimated to be $2 million. Much of the money comes from her career as an athlete.
Although Lee has one of the lowest net worths among the celebrities on season 30 of DWTS, she is still only at the beginning of her popularity, and it's likely she will continue to earn more money in the future. For example, she has over 1.6 million followers on Instagram, which means she has the potential to make a lot of money from social media advertising.
Suni Lee is competing on 'DWTS'
RELATED: 'DWTS' Star Cheryl Burke Describes the Mental and Physical Costs of Being in the Spotlight
Lee is a star gymnast, but she decided to compete in dancing on DWTS.
"I'm just going to try to do what I normally do," she told Good Morning America. "It's very different than gymnastics but it's obviously not going to be as difficult … so I'm really excited because I kind of get to have fun and let loose … I'm really excited that I get this opportunity, and I think I'm going to make the most of it."
One person who is supporting Lee is her former Olympics teammate Simon Biles. In 2017, Biles competed on DWTS and placed fourth with her dance partner, Sasha Farber.
Biles told People, "I think she'll do really well. I think America will fall in love with her because she has such an inspiring story."
Aside from Lee and Biles, other Olympic gymnasts have competed on DWTS as well. Shawn Johnson, Aly Raisman, Nastia Liukin, Laurie Hernandez, and Mary Lou Retton were all contestants at some point. Johnson and Hernandez both won their respective seasons, so it looks like Lee could be the next Olympian to take home the DWTS trophy.