'DWTS': Which Stars of Season 29 Have Dancing Experience?
The cast of season 29 of Dancing with the Stars has been revealed. The stars have different levels of dancing experience under their belt. There are two that have danced for their careers before. Here are the two stars and whether this will actually affect their chances in the competition.
AJ McLean
AJ McLean was in Backstreet Boys, which required a lot of choreography. The boy band's dance moves are a far cry from ballroom. But he might have an edge on the competition given he knows how to follow choreography and how to move his body.
McLean has shown that he's taking this very seriously. He revealed that he lost a lot of weight before the season.
"I'm on a very strict diet, grain-free, gluten-free, sugar-free, no sodas of any kind, and completely sober for almost nine months," he told Entertainment Tonight. "This amazing, but rigorous, workout is all due to my amazing trainer, Mr. Bobby Strong. He's been a huge asset in my transformation, trying to get myself prepared and ready for what's to come in the next few weeks."
His former bandmate, Nick Carter competed on season 21. He made it to second place, which bodes well for McLean.
Kaitlyn Bristowe
Bristowe's claim to fame was being the star of season 11 of The Bachelorette. The season ended with her getting engaged to Shawn Booth. They have since ended their engagement.
The reality star was actually a dance teacher in Vancouver, Canada before this. It looks like she has experience with break dancing so she won't be completely comfortable on the ballroom floor.
The last star of The Bachelorette to be on Dancing with the Stars was Hannah Brown, and she won. This is a good sign for Bristowe, but it still might not predict the outcome of who will get the trophy this season.
Dance experience doesn't mean they'll win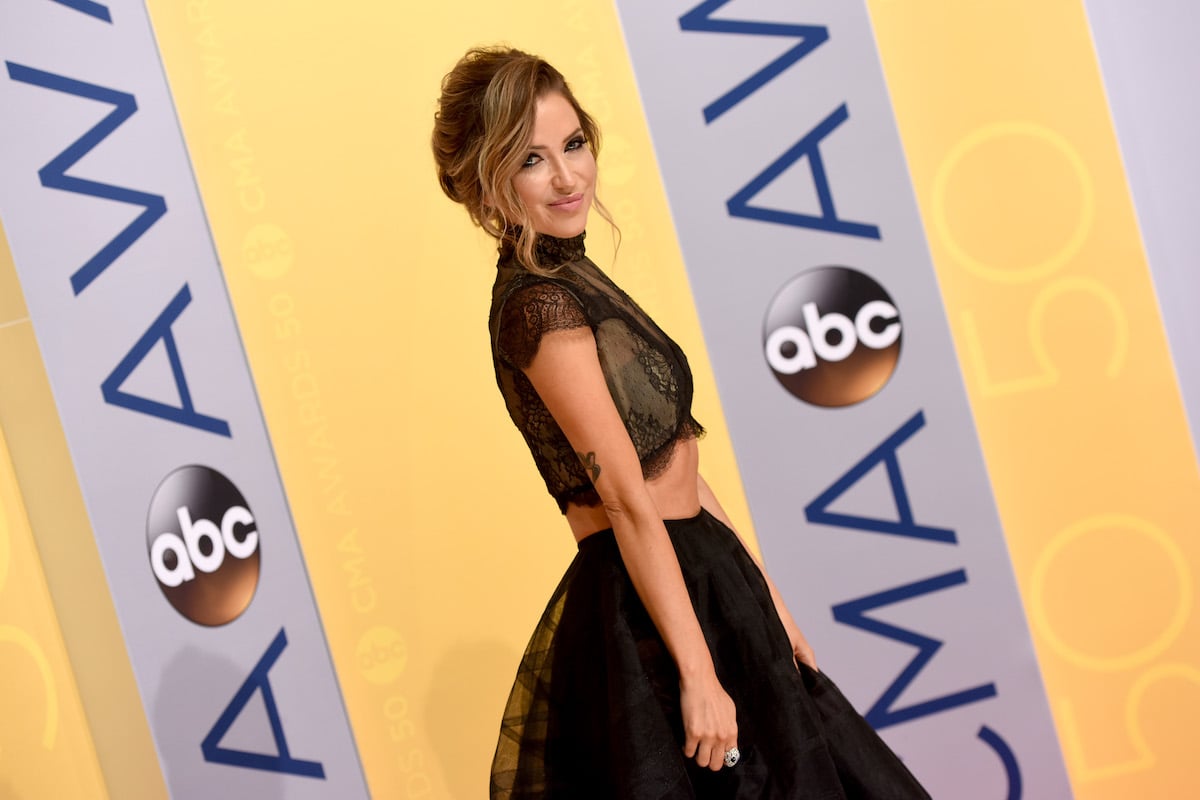 Bristowe and McLean might have an edge over the competition when it comes to having some dance skills. But it doesn't mean they'll win.
Past seasons included stars with a lot of dance experience. Heather Morris used to be a backup dancer for Britney Spears and Beyoncé Knowles Carter. She was still sent home after getting a perfect score in season 24.
Tinashe is a singer who always dances for her performances and music videos. She was still eliminated in week 4 of season 27.
There are more inexperienced winners in the history of the show. This is often because of the votes from fans. If someone can win over the judges, but not the fans at home then they're not going to make it far.
McLean might still do pretty well given how popular Backstreet Boys was and they voted for Carter. However, Bristowe is a more controversial star.
Her season of The Bachelorette ended with some fans of the reality show turning on her. That's due to some of the drama that went down during her season. But it has been five years since her season aired and feelings about her could have changed to be more favorable.
Soon the true favorites of the season will be revealed. The Dancing with the Stars Season 29 starts on Sept. 14 on ABC at 8 p.m. EST.