'DWTS': Why Derek Hough and Mark Ballas 'Hated Each Other' When They First Met
Six-time Mirrorball champ Derek Hough returned to Dancing With the Stars in season 29 in the judge's seat. A pro dancer since he was a child, Hough spent many years in London and actually lived with fellow pro dancer and DWTS alum Mark Ballas when they were kids.
In his 2015 memoir, Hough revealed the two got off on the wrong foot when they were initially introduced.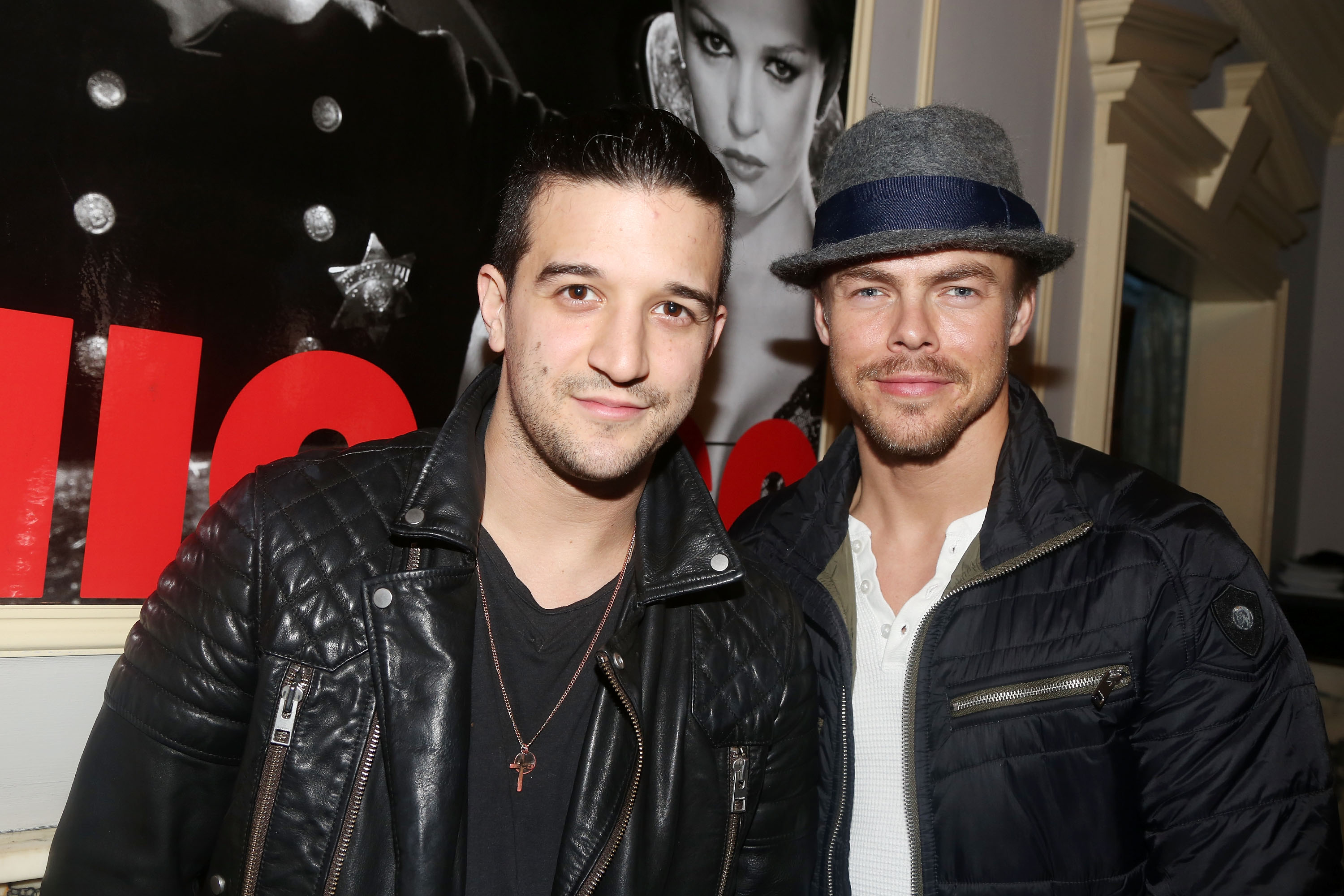 Derek Hough moved in with Mark Ballas' parents
Growing up with his four sisters in Utah, Hough went through a difficult adjustment when his parents divorced. Immediately spotting his talent, pro dancers Shirley and Corky Ballas recruited Hough to study dance in England. The offer to travel the world thrilled the almost 12-year-old aspiring dancer.
"I wanted to rush home at that moment and pack my bags," Hough recalled in his book, Taking the Lead: Lessons from a Life in Motion. "I saw it as a once-in-a-lifetime golden opportunity. … I was ready to leave right then and there."
Talking his parents into the decision was another story. Thankfully, Shirley was able to smooth things over, adding that their son Mark would be great company for Hough.
"I don't know how excited [my parents] were for me to live so far away from home," Hough remarked. "But Shirley told them it would be for the best. 'He's got promise,' she said. 'And he'll be a good companion for our son, Mark.'"
Derek Hough and Mark Ballas were 'total oil and water'
Hough is just one year older than Ballas, yet the two found little common ground outside of dance when they became roommates.
"When we first met, we hated each other," Hough revealed. "Total oil and water. I though he was a stuck-up, royal pain in the ass."
Recalling an incident where Ballas rebelled against the simple rule of not wearing shoes in a ballet room, Hough viewed his behavior as arrogant.
"Apparently, Mark never got the memo," Hough said. "He just zipped right in there on his K2 Fatty inline skates. … He had such a sense of entitlement! 'You can't wear those blades in here,' I told him. He smirked and continued scuffing up the floor, as if no one could touch him."
'DWTS' stars became besties
Though Hough and Ballas continued to butt heads, the World of Dance judge picked up on some admirable qualities in his younger roomie.
"Mark and I were different," Hough wrote, "He thought I was an idiot. We were opposite in so many ways. … I really thought he was the biggest spoiled brat, yet there was something bout him that I liked. Maybe it was the fact that he was always able to speak to his parents so openly, almost as if he were their equal, even at a young age. … I was always in awe of his honesty."
Over the years, Hough learned not to judge a book by its cover. Discovering that there was more to Ballas than his first impression, Hough noted that they now share an unbreakable bond.
RELATED: Why 'DWTS' Star Cheryl Burke Called This Former Dance Partner Her 'Life Coach'
"When I first met Mark, I thought he was spoiled," the DWTS alum remarked, adding his change of heart. "I think of him as a brother, in every sense of the word. I've learned to make a special effort to get to know the people who put up walls and seem cold or tough. It's like an onion; you have to peel back the layers."