'DWTS': Why Leah Remini Thinks All Contestants Should Have This in Common
Leah Remini was paired with pro dancer Tony Dovolani in season 17 of Dancing With the Stars. Placing fifth in the competition, the King of Queens alum became familiar with the process of the show from rehearsals and wardrobe to ballroom performances. Later serving as a co-host and judge, Remini shared her thoughts on a requirement she thinks all contestants should meet.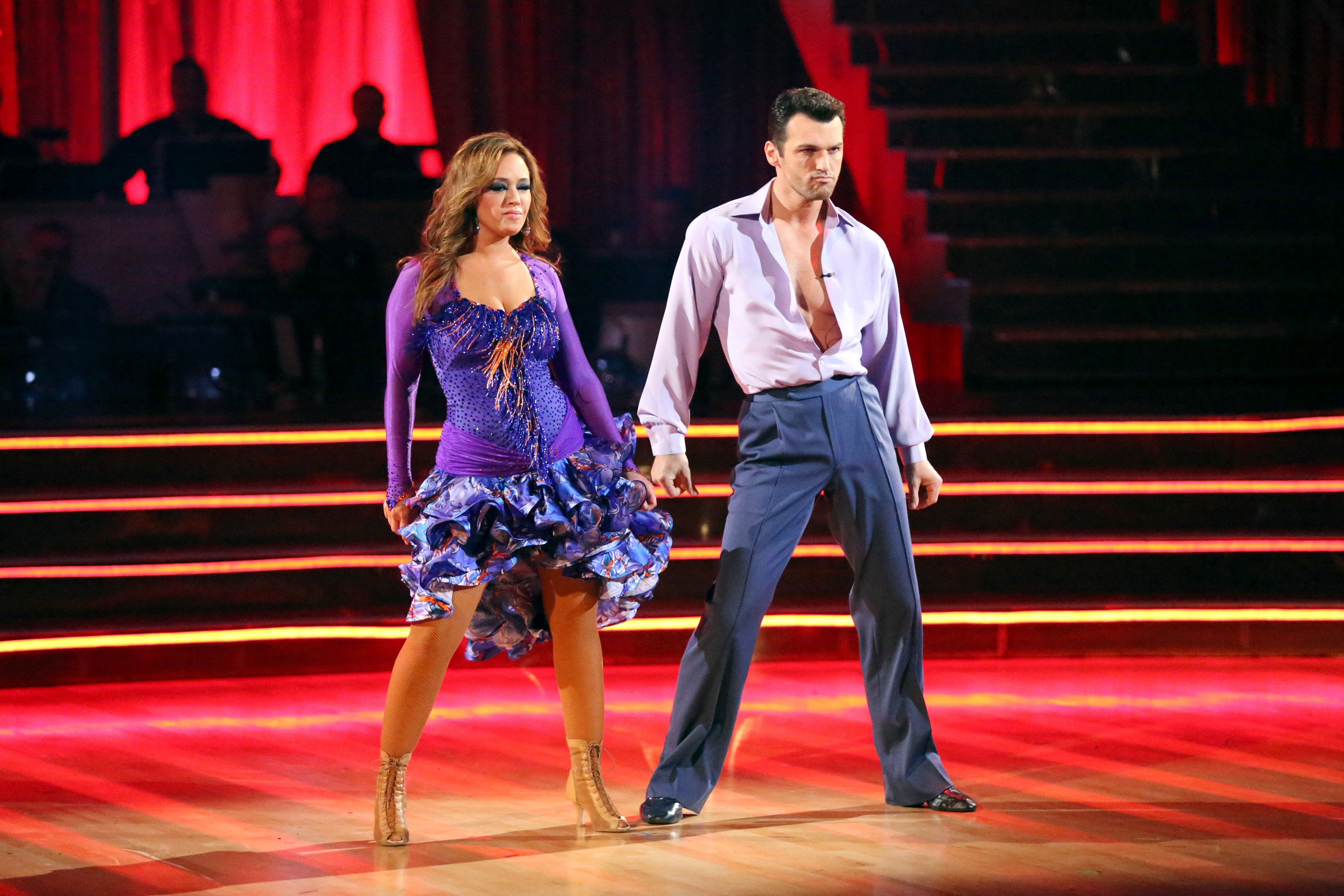 Leah Remini says contestants on 'DWTS' should have 'zero' dancing experience
Remini competed against contestants including Amber Riley, Cordon Bleu, and Jack Osbourne in season 17. Pinch hitting for co-host Erin Andrews in seasons 19 and 21, Remini also got a seat at the judges' table alongside Carrie Ann Inaba, Len Goodman, and Bruno Tonioli in season 28. After making the rounds on the reality show, the former sitcom star felt she had a unique view to bring as a judge.
"I have compassion for what it takes to do the show," Remini told TV Insider in 2019. "I'd never danced in my life. I learned the Cha Cha one week, the Jive the next, on top of the other things [I was] doing. You're doing wardrobe fittings, doing interviews… it's not an easy show to do and I thought that I could give that perspective."
While Remini had never racked up any time on the dance floor prior to appearing on DWTS, she noted that many competitors who come to the ballroom with previous experience can have an unfair advantage and suggested leveling the playing field.
"I think they should change it so that [all the stars] have no dance experience," she remarked. "Zero dance experience. Zero, zero, zero. Because if you're used to performing in any capacity, you already have a leg up on those who don't."
RELATED: 'King of Queens' Alum Leah Remini Won This Role Over Jennifer Aniston
Being a contestant and judge on 'DWTS' gave Leah Remini perspective
Naming former NBA star Lamar Odom as an example of a contestant in season 28 with no dancing experience, Remini pointed out that the athlete's low scores weren't reflective of his effort in the ballroom.
"I don't think that people really understood how hard it is for Lamar," she explained. "He's not a dancer. He's a man in sports, used to putting on a 'game face.' I don't know if everyone at home could see through that but what I saw was a kind man who is struggling and coming out and doing his best… I know how hard the pros work for us and it's not an easy show to do for someone who is not used to performing. … I think he should have stayed."
Remini had the opportunity to understand the role of a DWTS judge as well as a contestant she had to evaluate. She shared that both positions have their challenges.
"When I got out there and did a dance that I'd never done in my life before, I wanted points for doing that," Remini recalled. "[The comments] are never meant to hurt, I just don't think [the judges] understand how deflating and demoralizing it is when [you] get out there [and try]."
Leah Remini is thankful for her 'DWTS' experience
Now aware that sitting in the judge's seat is no easy task, Remini considered her journey on DWTS as a character-building process.
"Everything we've been through leads us to who we are now," she said. "[We can] look at everything as experiences as opposed to things we wish hadn't happened."
RELATED: Why Leah Remini Wanted to Be 'Just Like' Tony Danza After Appearing on 'Who's the Boss?'
The DWTS alum expressed her gratitude for what she achieved through the reality show, even though she didn't bring home the coveted Mirrorball trophy.
"I appreciate what I've been through so that I [can] be a better leader and a better mother," Remini commented. "A better example for those who look up to me."