'DWTS': Witney Carson Says These 2 Celebrities Were the Worst Dancers
Witney Carson was a professional dancer on 'Dancing with the Stars'. She says these two celebrities were the worst dancers.
Witney Carson has spent a few seasons teaching celebrities how to dance herself. So she's seen them make many mistakes. She revealed two celebrities who she thinks are the worst dancers on Dancing with the Stars.
Why is Witney Carson not on 'Dancing with the Stars'?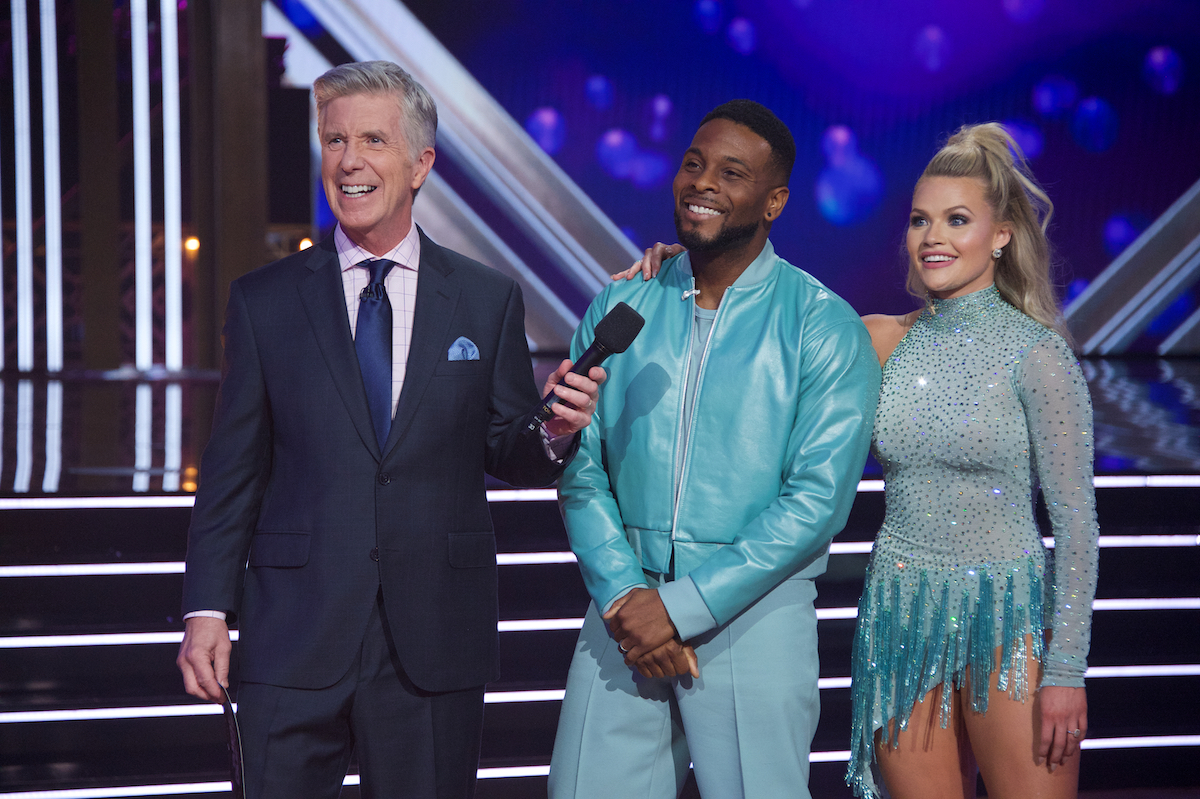 Carson was in the cast in seasons 18 to 28. She won with Alfonso Ribeiro in season 19 and placed third with Frankie Muniz in season 25.
Carson took a break from the show along with Lindsay Arnold after season 28. That's because the dancers were pregnant. Carson had her first child with her husband, Carson McAllister.
"It came as a shock because we were not expecting it," Carson told Entertainment Tonight. "We both kind of looked at each other and were very surprised. So, it's kind of taken some time to digest this news, but ultimately, we are just so excited." 
Carson said she found out she was pregnant a week after Arnold told her she was expecting. She later gave birth to Kevin Leo McAllister.
Witney Carson says Kim Kardashian and Master P. were the worst dancers on 'DWTS'
Every professional dancer on Dancing with the Stars could probably name who they think is the worst celebrity dancer. Carson revealed who she ranks at the bottom of the list.
"That's a toss-up honestly between Kim Kardashian [West] and Master P. I remember watching that sitting at home just being like, 'Oh, my goodness,'" Carson told Us Weekly. She unsurprisingly said Ribeiro is her favorite celebrity dancer.
Kim Kardashian West competed in season 7 and was partnered with Mark Ballas. She came in seventh place that season. The judges criticized her for being too shy.
"This was a huge challenge for me," the reality star told E! Online. "Every dance was a huge accomplishment for me, and I did the best I could. And this was the best experience of my life."
Master P competed in season 2, who was partnered with Ashly DelGrosso and also placed seventh. To be fair, he wasn't supposed to dance that season. His son, Romeo, was cast but had to be replaced after getting injured. 
Still, the rapper didn't always put his best foot forward. He wouldn't wear proper ballroom shoes for his performances. DelGrosso also said she needed their partnership to have equal teamwork. 
Many other fans would probably agree with Carson's opinion. But there are many more celebrities who also had a rough time on the dance floor. 
Carson also said she tried to do something different with Muniz and the results were hard to watch. "I remember the first day of rehearsal. I was like, 'Dude, let's do just a little bit of freestyle.' And I literally had to look away. It was so bad," she told Us Weekly.
She says they still talk about it "to this day." Lucky for him, he didn't make it to the bottom of her list.