Dwyane Wade Says He Prepares for 'The Cube' Just Like He Prepared for NBA Games With the Miami Heat
Dwayne Wade is no stranger to competition. The former Miami Heat player won his fair share of awards while playing ball, capped off with a trio of NBA Championship wins. While he might have left the court in 2019 and switched to being part-owner of another team, that isn't the end for Wade's TV appearances.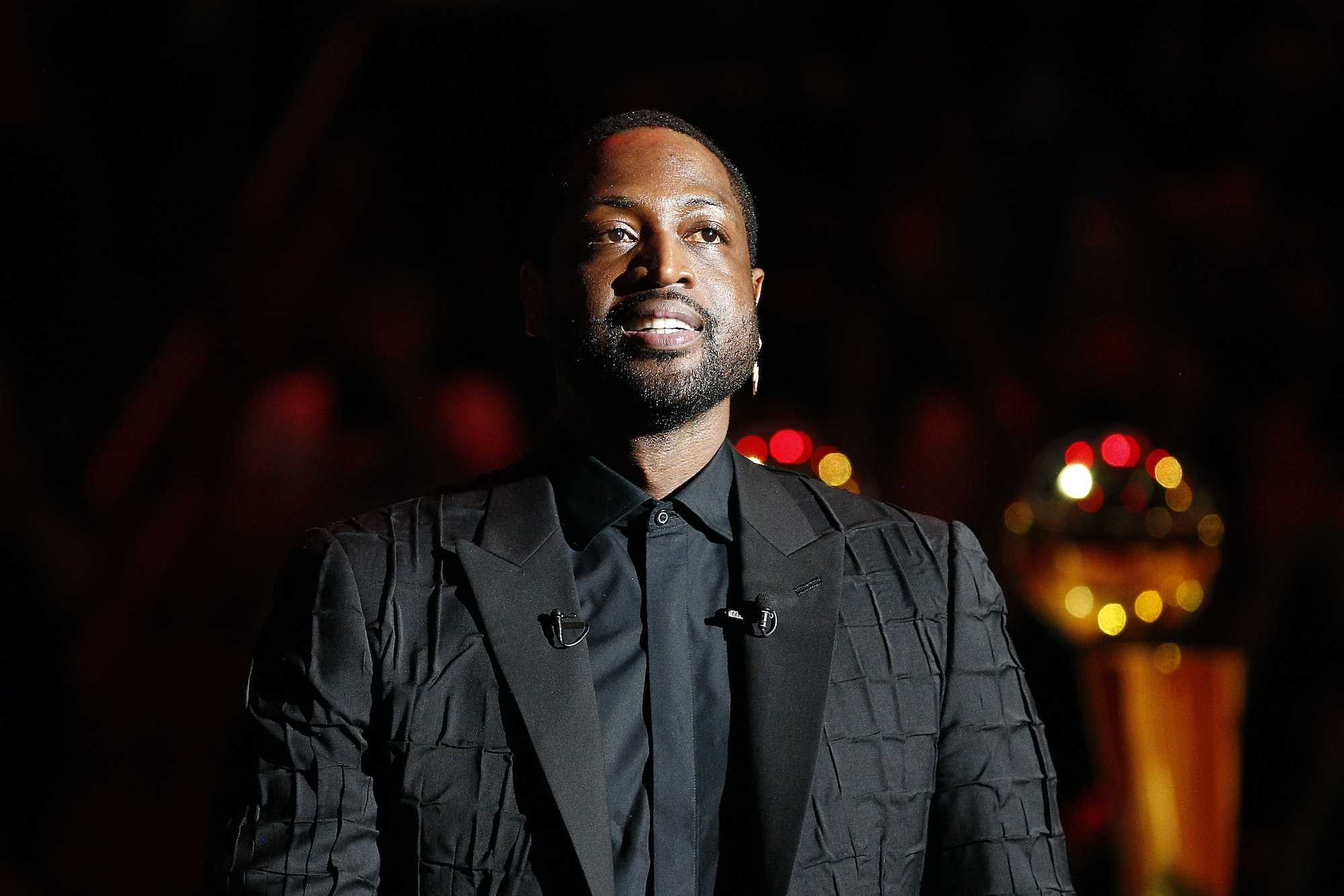 He's now hosting a game show. Let's take a look at Wade's newest venture, The Cube, and how he prepares for such a dramatic career shift. According to him, it's not all that different from basketball.
Dwayne Wade executive produces and hosts his new show on TBS
The Cube started life as a UK program called Million Pound Cube, something Wade talks about in a GQ interview about the show. The premise is fairly similar between both, with a team of two locked in a plexiglass cube as they try to complete challenges for money, all leading up to the $250,000 grand prize.
Since Million Pound Cube had been going strong for over 12 years, American producers decided it would be the perfect idea to poach for a new game show on TBS. One of those people happened to be Wade himself, who initially signed on only in an executive producer position before being convinced to take on hosting duties, too.
The way he tells it, it was a spur-of-the-moment decision. "Wait, why don't you host it?" Wade says, summarizing how the people behind the show approached him for hosting duties. While he was initially resistant, he ended up taking the job despite his apprehension.
He went on to say how thinking about the fact that people like Steve Harvey and Wayne Brady have hosted their own shows, and how their success inspired him to take the chance to do it himself.
Preparing for the show wasn't so different from preparing to play ball
When asked how Wade prepares for each episode of The Cube, he commented that it wasn't so different from what he would do as a member of the Heat. According to him, he tried to stick to a routine so that he's warmed up to get out there. In basketball, that meant things like stretches, but for the game show, he works with a vocal coach to get his voice ready for all of that talking.
While the focus was on his voice, Wade likely still did some physical exercises to get ready for the show given its "One Shot" mechanic. When invoked, contestants could hand off duties for a single game to Wade himself, who would hopefully succeed on their behalf.
That said, Wade is a bit less than confident depending on the game, citing in his USA Today interview how much he hated the event that involved tossing a series of balls into a container within 20 seconds. "I tried it over and over and over, and I couldn't complete it." Amusingly, he also predicted that he and his wife, Gabrielle Union, would do terribly if they were contestants themselves.
Wade thinks the show can do good
Wade has commented that one of his main motivators for making the show was the hope that it might help people. "Throughout the pandemic we were just looking for content that could really bring some joy and togetherness."
He talked about how emotionally invested he got in the contestants' stories, hoping that he could be a motivating factor for them in life beyond just the show. He compares his role on the show, particularly in one episode where he gave a speech to a contestant who'd lost hope of winning, to that of a coach in basketball.