Dwyane Wade Recalls Telling Gabrielle Union He Fathered a Child During Their Relationship
Dwyane Wade and Gabrielle Union are one of the world's favorite couples, but their relationship has not been without drama. They faced a scandal years ago when Wade fathered a child while he and Union were taking a brief break from their relationship.
In the NBA star's new documentary, Wade recalls the moment he had to tell Union that he and someone else were expecting, describing it as the "hardest" thing he's ever had to do.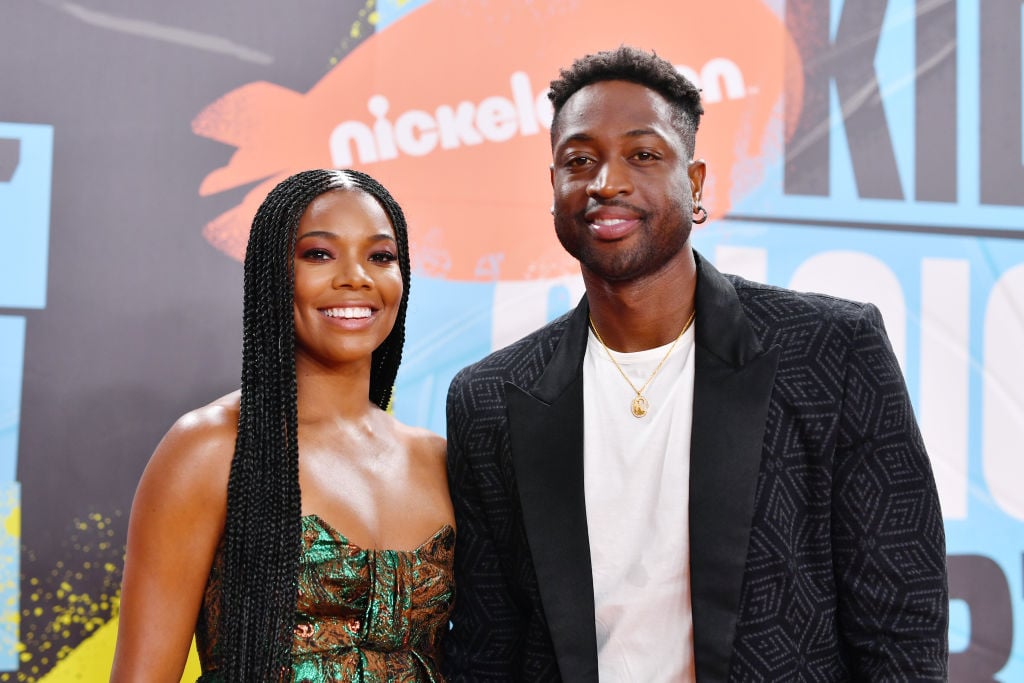 Dwyane Wade and Gabrielle Union had been dating for years
Wade and Union began dating in 2009 after meeting at a Super Bowl party in 2007. He was already a dad to two children — Zaire, 18, and Zaya, 12 — whom he shares with his high school sweetheart, Siohvaughn Funches.
Wade and Union were together for more than three years when they decided to take a break in January 2013, according to Yahoo.
"It was because of distance and scheduling," Union told Glamour magazine of the split. Between filming her show Being Mary Jane and shooting movies, Union said her schedule had become jam-packed and didn't allow her much time with Wade.
"I couldn't take time off, and I missed some quality togetherness we desperately needed," she continued.
Dwyane Wade fathered a child with another woman during the split
Shortly after Wade and Union called time on their relationship, a woman named Aja Metoyer became pregnant with Wade's child. According to Entertainment Tonight, Wade and Metoyer had known each other for years.
The NBA star had to tell Union about the child when they reconciled in April 2013.
"[The] hardest thing I've ever had to do is man up and tell Gabrielle Union that I've had a child with somebody else," Wade said in his new documentary, D. Wade: Life Unexpected.
The thought of hurting Union's feelings weighed heavily on him. "I couldn't sleep. I wasn't eating," he said.
"When you hold something in that you know is going to come out, and you have this information and you know it's gonna f*ck somebody's life up that you care about, that you love, if it don't hurt you then you're not human," Wade said, adding that they "went through something that you never want to go through."
But Union stayed by his side and was there as he welcomed his son Xavier in November 2013.
Now they're stronger than ever
Shortly after making the revelation to Union, Wade popped the question with a massive sparkler worth an estimated $1 million. Union announced their engagement in December 2013 on Instagram and went on to marry Wade the following year.
The couple tried to have children of their own, but Union miscarried. Eventually, they had a daughter, Kaavia, who was born in 2018 via surrogate. Wade said in his documentary that the experience influenced his decision to retire from the NBA.
"That was my push away from the game. It was time," he said. "There just came a point when I had to look in the mirror and say, 'What more do you want out of this?'"
He goes in depth on that and more in the documentary, which airs on ESPN at 9 p.m. ET on Sunday, Feb. 23.
Don't Miss: Kobe Bryant's Most Lucrative Investment Set Up His Family for Life