'Dying Light 2' Delayed to February 2022; When Was the Original Release Date?
Techland has delayed 'Dying Light 2' to the beginning of 2022. When was the game originally supposed to hit PC and consoles?
Dying Light 2: Stay Human has once again slipped away from eager fans. On Sept. 14, Techland delayed the sequel to the 2015 survival horror game for a third time. Now, it's set for a February 2022 release date. Here's why Techland delayed Dying Light 2 again and how far off the new release date is from the original.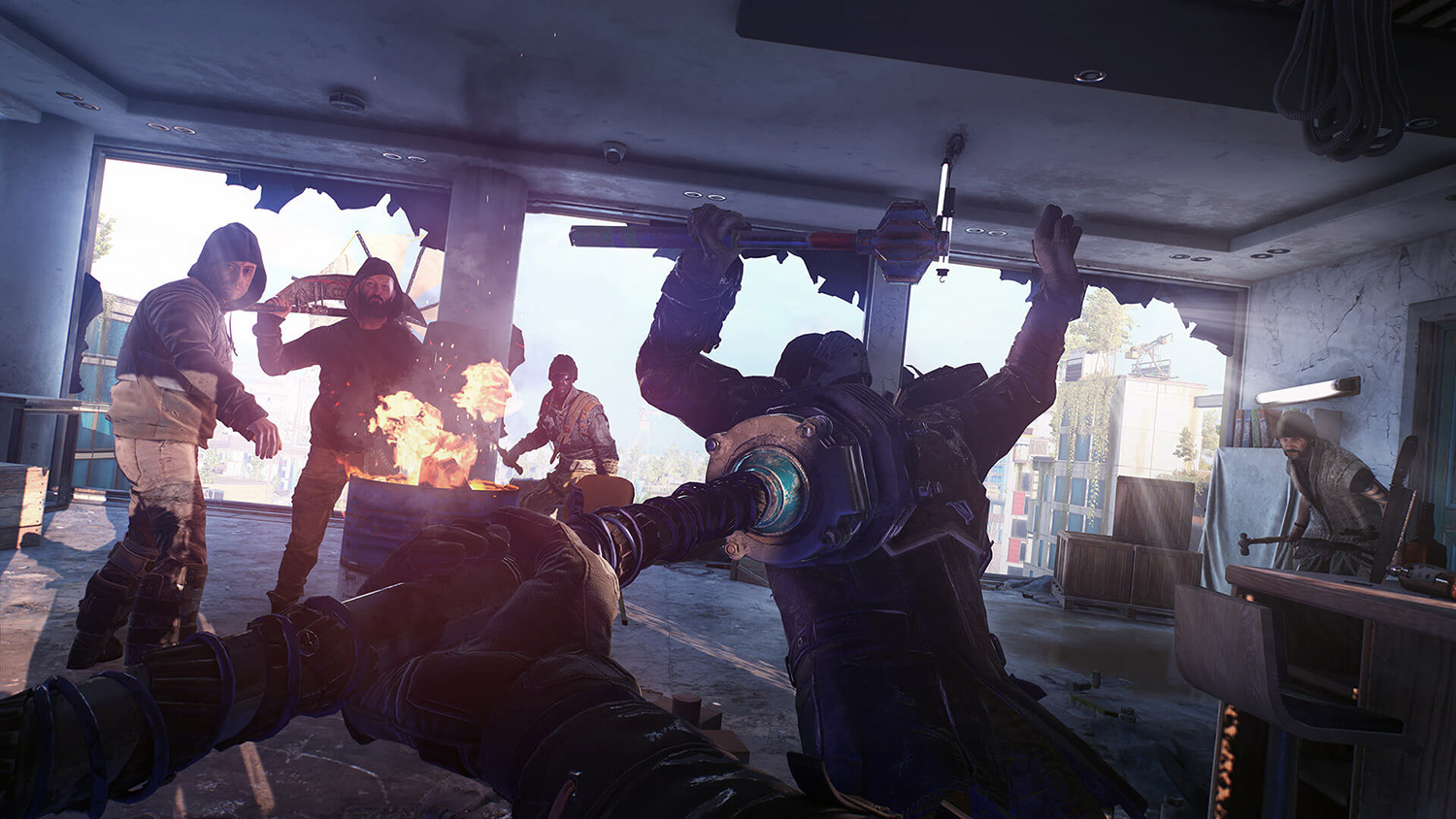 Developer Techland delayed 'Dying Light 2' to 2022
Dying Light 2 picks up 20 years after the first game and follows a new character, Aidan Caldwell. Aidan must use parkour skills and smarts to survive in The City, a settlement overrun with virus-infected humans and major conflict. It's up to Aidan to continue the fight against the virus and (hopefully) bring it to an end.
In a message posted on Dying Light's Twitter account, seen below, Techland CEO Pawel Marchewka revealed the new release date of Feb. 4, 2022. He explained that Dying Light 2 had reached its final stages, but there are still improvements to be made.
"The team is steadily progressing with the production, and the game is nearing the finish line," he said. "It is by far the biggest and the most ambitious project we've ever done. Unfortunately, we've realized for us to bring the game to the level we envision, we need more time to polish and optimize it…We are sorry to keep you all waiting a little longer, but we want the game to meet your highest expectations on release, and we don't want to compromise on this."
In the meantime, Marchewka assured that fans would see Dying Light 2 content as early as October as preview events begin to roll out. Plus, he teased, "We'll be gearing up to share some exciting news about the game later this month."
"Thank you for your understanding, we are proud to be here!" a follow-up tweet read. "It's been [two] years after the announcement, and we still want to deliver the best game for you. Soon enough, we'll be slaying those infected! Thank you for the support and the feedback you gave us over the years!"
When was the original release date?
Techland had initially planned for Dying Light 2's release in spring 2020. However, by January 2020, the studio announced an indefinite delay with no new date. Later, a report by TheGamer, which included anonymous current and former Techland employees, suggested that the delays resulted from management issues and a toxic work environment.
In May 2021, Techland announced a new release date of Dec. 7. Additionally, the announcement included Dying Light 2's new Stay Human title.
Dying Light 2 has been in development since its initial reveal at E3 2018. At the time, Techland teased that player choices would make a major impact on the game's results and that fans would need multiple playthroughs to experience 100 percent of the content. Techland has since shown off some of Dying Light 2's parkour elements and combat.
Can you still pre-order 'Dying Light 2'?
Fans still have time to pre-order Dying Light 2 ahead of its release. Techland offers the Standard Edition ($60), the Deluxe Edition ($80), and the Ultimate Edition ($100). All pre-orders come with the bonus Reload Pack, which features an outfit, a weapon, and a paraglider skin. Plus, the Deluxe and Ultimate Editions include the post-launch DLC, as well as other products like a comic and wallpapers.
Dying Light 2 will launch on Feb. 4, 2022, on PlayStation 4, PlayStation 5, Xbox One, Xbox Series X|S, and PC.