Dylan Dunlap Channels His Love of Movies Into His EP 'Soldier On'
To many, movies offer a sense of escapism. The same can be said with music. With his EP Soldier On, singer-songwriter Dylan Dunlap was able to combine his love for film with his passion for music.
The EP has five tracks: "Seriously," "What We Had," "Another Holiday," "Follow My Echo," and "Soldier On." Over email, Showbiz Cheat Sheet caught up with Dunlap and learned more about how movies inspired the EP.
This interview has been edited and condensed.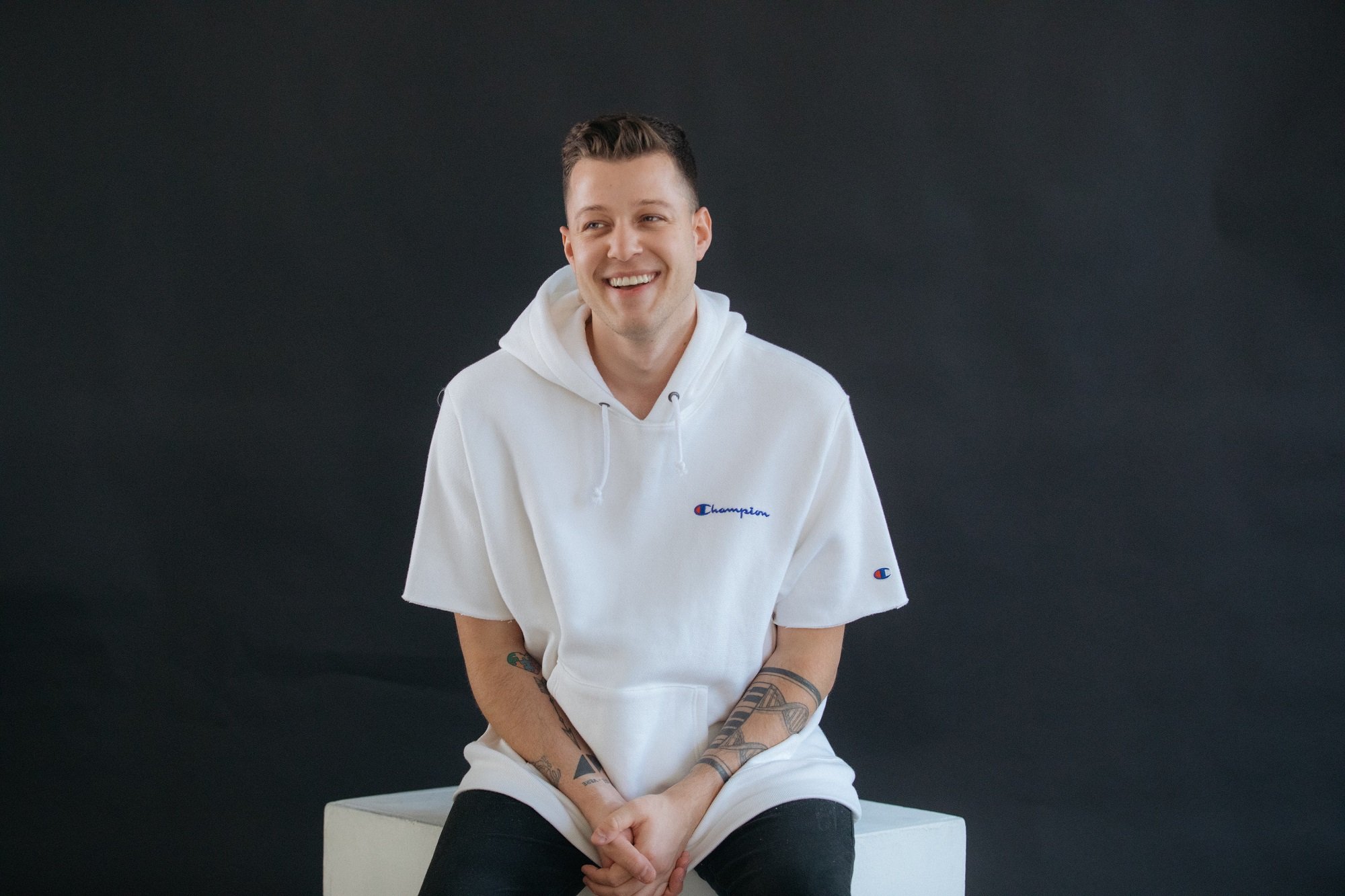 Getting to know Dylan Dunlap
Showbiz Cheat Sheet: When did you first decide to pursue a career in music?
Dylan Dunlap: I've been playing piano and composing my entire life, but I had my first thought of pursuing this during my fall '13 school year in Boston. It felt like it would be fairly easy to teach myself how to sing a song or two and play a couple chords, so I bought myself a Traveler Guitar and started busking in the subways!
Showbiz Cheat Sheet: What are some of the biggest challenges you have faced as an artist?
Dylan Dunlap: The biggest challenge I have faced, and will probably continue to face, is getting out of my own way. I really do strive to be the hardest-working person I know, but my brain will still tell me that it's not enough.
RELATED: CRAVITY Ignite Their Ambition With 'Season 3. Hideout: Be Our Voice'
I feel like the moment that we all just practice stillness and recognize how far we've come to get where we are today, the more fulfilling our days will be. I'm just grateful to be here and that there are people that want to listen.
Dylan Dunlap on his EP 'Soldier On'
Showbiz Cheat Sheet: Do you have a favorite song from Soldier On? If so, which song and why?
Dylan Dunlap: Haha here's the nerdiest answer. I think "What We Had" is my favorite, but only because of that guitar/keyboard solo. I just KNOW it's going to be the most fun thing to do live. Not to mention those lyrics took quite a few years to formulate in my head.
I wanted to share exactly how painful it's been to live in a world without my dad (by choice), but not let that sacrifice the upbeat nature and message of the song: "I don't ever wanna' change a thing that made me stand on my own two feet."
Showbiz Cheat Sheet: How did Finding Nemo inspire "Follow My Echo"?
Dylan Dunlap: "Follow My Echo" is told entirely from Marlin's perspective in Finding Nemo. Going back to "What We Had," I want to make the most out of every hand that I'm dealt, so instead of wallowing over my dad choosing not to be here, I thought I'd write from the perspective of a father that does want to be here.
Marlin would literally do anything for his son, Nemo. So much that he doesn't understand that he needs to let him go and make his own decisions and mistakes in life. Also, with this being the first song I wrote during lockdown, I definitely wanted to write about the furthest thing from COVID, so I came up with a love letter to one of Pixar's best films.
Side note, it's now my lifelong mission to get this song into the end credits of Finding Marlin. I don't even think the sequel's confirmed, but I'm putting it out in the universe anyways!
Movies are a central part of the singer's life
Showbiz Cheat Sheet: Your love of film inspired this EP. If you were to write and direct your own movie, what would it be about?
Dylan Dunlap: Wow. This might be one of my favorite questions. Thank you for asking! I think I'd write and direct a film about what it's like for a young adult to live with autism. The stigma is so heavy that the world sometimes forgets there are people on the spectrum that don't necessarily look like it. It's just a fact that all mental health conditions are invisible and I think it would be really beautiful to tell a story of someone who is actually able to pursue their dreams and find love, while still struggling with autism.
RELATED: Novi Hopes To Spark Positivity With Her New Single 'Electricity'
Showbiz Cheat Sheet: What are some movies that you used as a form of escapism during the pandemic?
Dylan Dunlap: My girlfriend and I practiced the ultimate escapism last year. We literally drove to Vegas amid a global pandemic to sit in the back of a theater with an unhealthy amount of disinfectant wipes and watched Tenet. I think we ended up seeing it four times.
Movies are everything to me and I'm just so thankful that I've actually found someone equally as passionate as I am! As far as staying at home, she blessed me with all of Gilmore Girls and I'm currently blowing her mind with Breaking Bad.
What to expect next from Dylan Dunlap
Showbiz Cheat Sheet: Like movies, music can also be a form of escapism as well as entertainment. What do you hope fans take away from this EP?
Dylan Dunlap: I hope that my listeners can feel a little less alone and a little more inspired to open up to friends and family. I'm honored to be practicing this much vulnerability in hopes that whoever's on the other end realizes that they can do the same in their life.
Showbiz Cheat Sheet: Do you have anything else planned in 2021 that fans can look forward to?
Dylan Dunlap: All I will say is that this is the freaking year. These new songs have some of my favorite lyricism and production of all time. My fans can look forward to a new release every seven weeks.