Dylan Sprouse is 15 Minutes Older Than Cole Sprouse
Cole Sprouse and Dylan Sprouse became household names with their Disney days and while the twin actors might be identical, Dylan is older by 15 minutes.
One of the top questions twins often get is who is older, and the Sprouse brothers are no exception. They've been getting this question for years now, and after Cole Sprouse's success on Riverdale, everyone has a renewed interest in them. So just who is the oldest, and what are the brothers up to now?
Which of the Sprouse brothers is older?
In an interview with Wired, Cole was answering questions fans have been searching for on Google. One of the questions was who was older. Cole stated, "My brother is older by 15 minutes, which he has wielded over my head for time immemorial."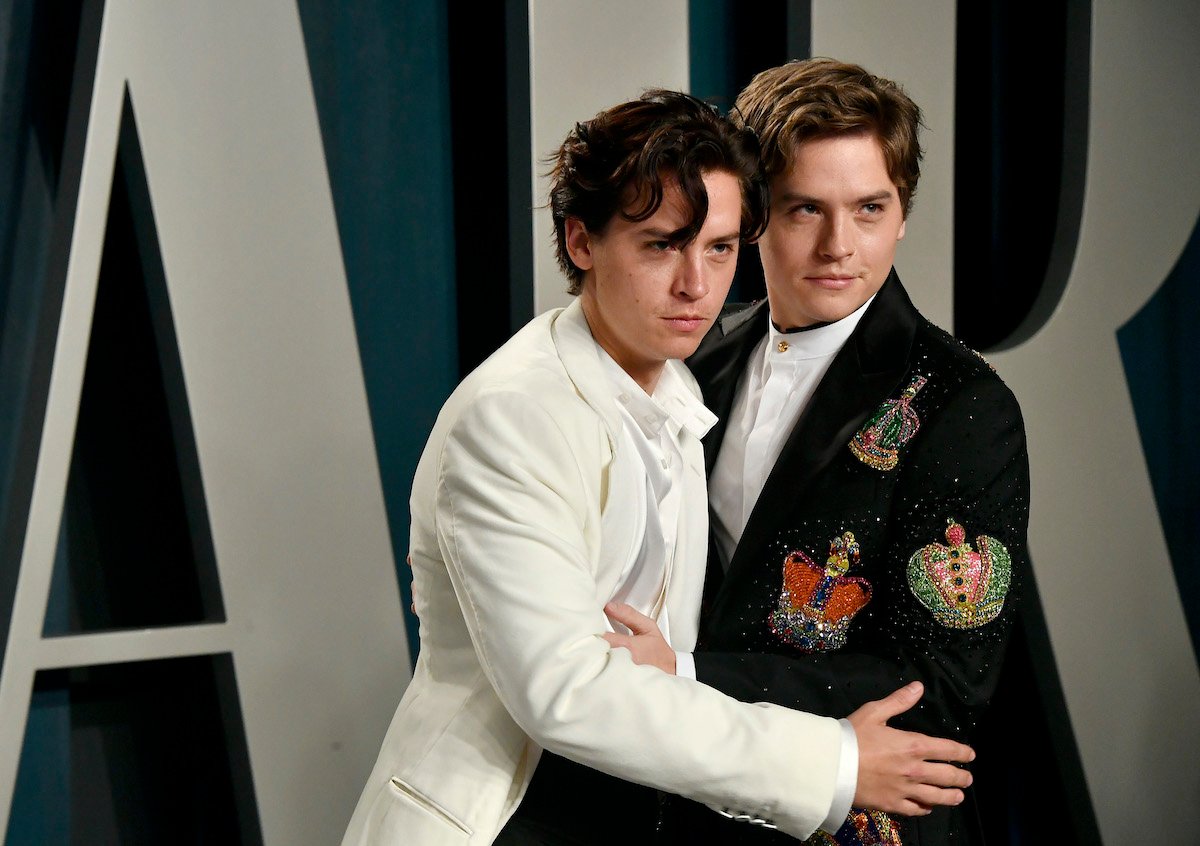 Other questions included who Cole played on Big Daddy, when did he start photography, and if they could meet him. Cole gave a resounding no to people meeting him in person. He also addressed his natural hair color and said that he is blonde, although he changes his hair color to fit the role he's playing.
Cole went on to discuss how his acting career began, as well as some of the movies he's been in. As it turns out, both the Sprouse brothers have been acting for the majority of their lives now.
The Sprouse twins had a flourishing childhood career
Cole revealed in his Wired interview that both he and his brother Dylan have been acting since they were eight months old. The pair would continue acting, sharing the role of Patrick Kelly on Grace Under Fire from 1993 to 1998. In 1999, Cole and Dylan both played Adam Sandler's son in Big Daddy. Later that year, they would have a role in The Astronaut's Wife. 
Cole would later go on to have his first role without Dylan as he played Ross's son Ben Geller on Friends. In 2003, the brothers would once again reunite to play the role of Jeremiah in The Heart is Deceitful Above All Things.
They soon came to the attention of Disney. Dylan played Zack while Cole played Cody on The Suite Life of Zack and Cody, and later on The Suite Life on Deck. After the show ended, the Sprouse brothers took some time away from the screen to pursue other endeavors.
What are the Sprouse brothers up to now?
After their time with Disney, both brothers attended New York University's Gallatin School of Individualized Study. They deferred for a year, and traveled, which is when Cole's love for photography began. He revealed in his Wired Autocomplete interview that some of his first photos were published for Traveler's Magazine.
Both brothers would go on to study at New York University. Cole majored in geographical information systems, and applied archeology, while Dylan obtained a four-year degree in video game design. 
Cole is still acting on Riverdale. He plays Jughead Jones and has since 2017. Cole has expressed in interviews that some of the cast are ready for Riverdale to come to an end, although the show's creator Roberto Aguirre-Sacasa believes the show can go on for many more seasons.
Dylan has also returned to acting, according to Through the Clutter, and has starred in movies like Dismissed, That High and Lonesome Sound, and Carte Blanche. He's had a few roles in music videos and even played Camila Cabello's love interest for Consequences.
Most recently, Dylan played Calaf/Blue Eyes in the Chinese film The Curse of Turandot, and Luke Hart in Tyger Tyger. Cole has branched out from Riverdale to star in Five Feet Apart and Moonshot. Even though they took some time away from the camera, it's clear that both brothers love acting, and will most likely continue to for the foreseeable future.