Dylan Sprouse's Worst Date Involved Armpit Sweat Down to His Waist
Stars: they're just like us! Sure, their lives may look cushy and full of luxury, but they're still human, and that means that they have to face the same kind of awkward and unfortunate life situations the rest of us do — often with the added bonus of a camera there to capture it all for posterity! 
Whether it's an unfortunate wardrobe malfunction, having too much to drink, taking a spill at the worst possible moment, or going on a truly bad date, celebrities are not immune to life's low points.
Just ask Dylan Sprouse. He was definitely sweating his worst date experience — and the literal proof leaked all the way to his waist!
Dylan Sprouse was a Disney star
RELATED: The Real Reason Cole Sprouse and Dylan Sprouse Haven't Acted Together In Years
To this day, Dylan Sprouse is still most closely associated with work he did as a child actor. Many fans will remember him as the adorable kid at the center of Adam Sandler's Big Daddy.
He actually shared this acting credit with his twin brother, Cole Sprouse — a move that's common since the use of twins playing a single part can help studios handle child labor regulations and the physical capabilities of such young stars.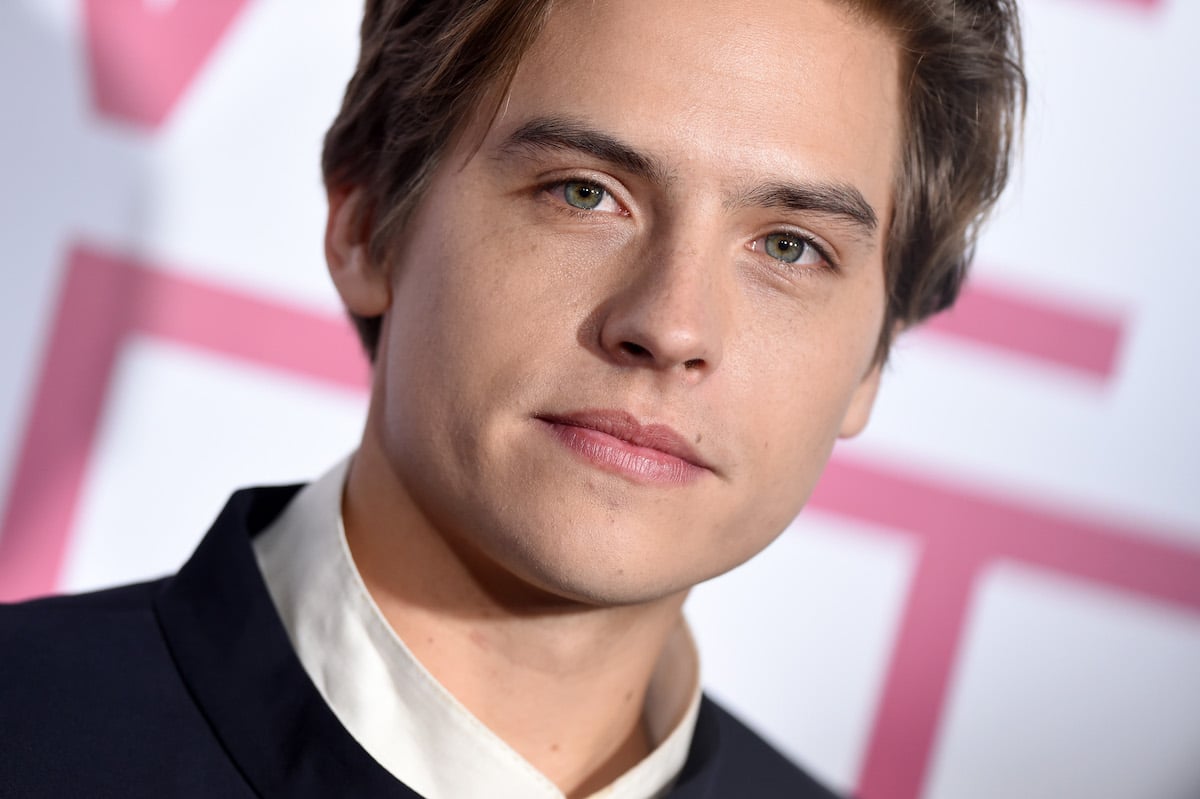 Dylan Sprouse had a steady stream of work, but it was landing a part on Disney's The Suite Life with Zack and Cody that served as his breakthrough role. Premiering in 2005, the show once again featured Dylan Sprouse acting alongside his twin, but this time the double-take was part of the plot.
They played twin brothers living in a luxurious Boston hotel where their single mother has landed a gig as the headlining lounge singer. Most of the show's laughs revolve around the boys trying to outsmart their babysitter and turn the hotel into their own personal amusement park. 
Dylan Sprouse is dating Barbara Palvin
RELATED: An Inside Look At Dylan Sprouse and Barbara Palvin's Relationship
Following The Suite Life, there was a pronounced hiatus in Dylan Sprouse's acting credits. The show concluded in 2008 but then continued in a spin-off titled The Suite Life On Deck. That series wrapped up in 2011 after three seasons. Sprouse had a long stretch where he seemed to fall off the radar.
In 2017, he showed up in Dismissed, a dark thriller that helped signal Sprouse had outgrown his childish Disney days. In 2018, he had a starring role in the R-rated comedy Banana Split — yet another sign that he was solidly ready for more mature parts. 
As Dylan Sprouse's career has matured, so has his personal life. Far from the days of awkwardly locking lips with fellow Disney stars, Sprouse started dating Hungarian model Barbara Palvin sometime in 2018.
As Insider reports, the pair kept the relationship quiet, but fans pieced together the situation from social media posts over time. Eventually, they went public and started making high-profile appearances together. 
Profuse sweating marked Dylan Sprouse's worst date
These days, Dylan Sprouse is a successful actor with a long-term relationship, but there was a time when he was on the dating scene and trying his best to avoid awkward moments. 
As People reports, Sprouse once opened up about his worst date and said that his nerves got the better of him. "One time I decided to wear a light green shirt to a date, and [had armpit sweat] basically down — because I was so nervous — all the way down to my waist," Sprouse revealed.
To make matters worse, he admits this unfortunate situation wasn't a one-time occurrence: "Everyone I've ever been on a date with would be like, 'That was my date.'"