EA Play Live & 'Apex Legends' Season 10: Ranked Arenas Confirmed, New Legend Details Hinted
Apex Legends is always keeping things moving when it comes to new content — each season of the game typically involves some sort of change, and Apex Legends Season 10 is no exception. During the EA Play Live stream on July 8, the Apex Legends team teased a ranked version of arenas and dropped one or two very small hints about the new legend. They also discussed how much time goes into crafting new content for the hit battle royale game.
'Apex Legends' Season 10: Ranked arenas are on the way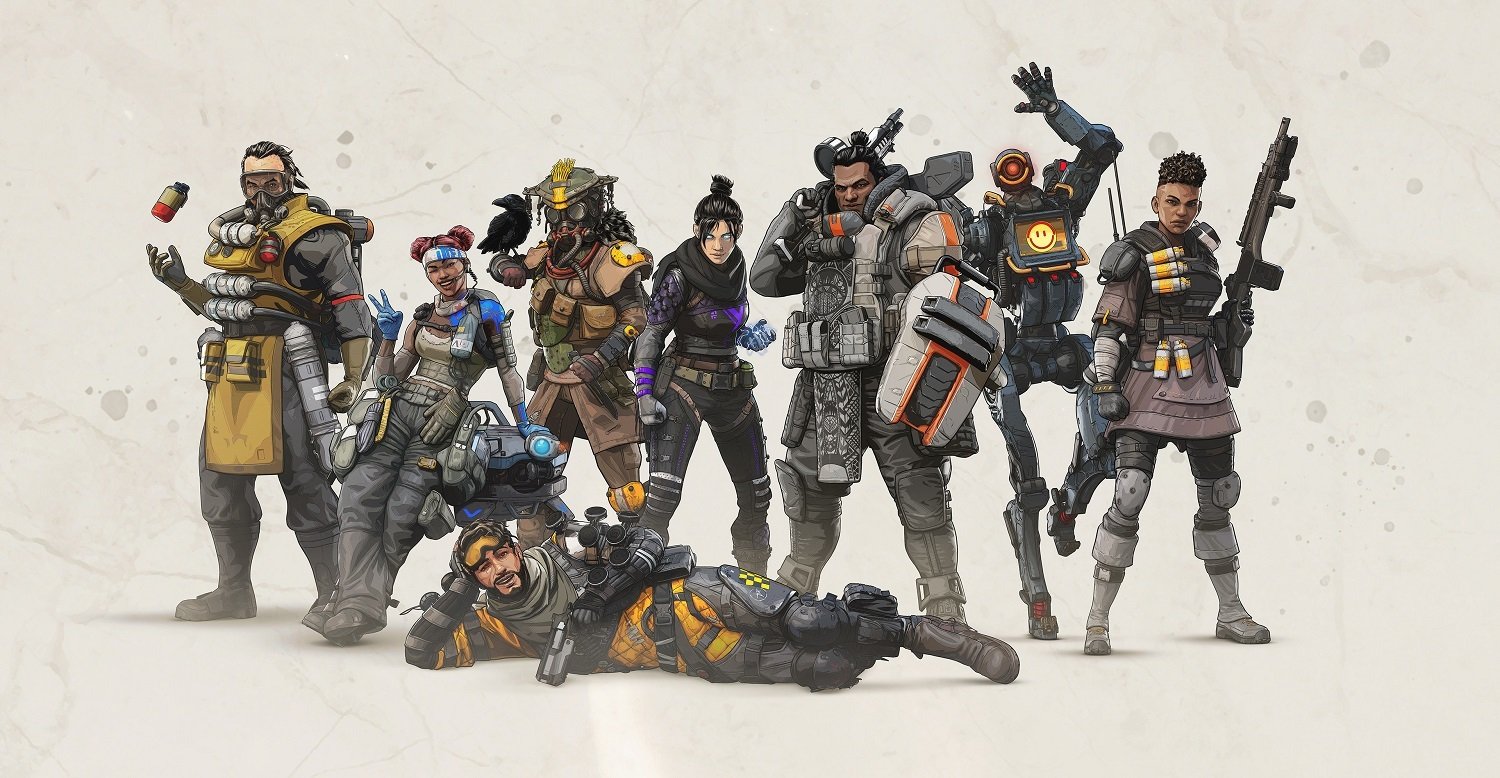 During the EA Play Live 2021 Spotlight, Respawn Entertainment dropped some news about updates coming to arena mode during Apex Legends Season 10. Specifically, they said ranked arenas are on the way. 
"Battle royale will continue to be a primary focus for us that's, you know, that's the roots of the game. But we have been trying to expand beyond battle royale because we have what we think is a really great combat loop and fun core gameplay," said Respawn GM Chad Grenier. 
"We're trying to offer more ways to play, so we just released arenas in Season 9, and in [Apex Legends Season 10] I can confirm that we'll be releasing a ranked version of arenas," he added.
When asked what Respawn Entertainment has learned when it comes to the last nine seasons of Apex Legends, Chad Grenier replied that the team has learned to take their time.
"There's been a lot of lessons. I think from a development perspective, make sure that we're giving everything enough time to be good before it comes out. I mentioned earlier ranked arenas coming [in Apex Legends Season 10], that's one of those things that just wasn't quite ready and so we pushed it a season," Grenier said. 
"I think early on we were probably trying to hold to our guns and release things on schedule, and now I think we're a little bit more flexible with that sort of thing. And I think the players have responded well to that. We'd much rather release something when it's really good and ready than to just get it done on time."
How long does development take?
Apex Legends is always trying to ensure that there's something new and interesting to keep players invested, but that takes a lot more time than some players may realize.
"Yeah I don't think everyone realizes how much time some of this takes. Like characters are — we've gotten it down now to only about a year. … So we spend a lot of time honing them, so it sucks to rush them out at the end," explained Vince Zampella, Respawn Entertainment founder.
Chad Grenier explained that creating a new map takes a lot of time, and so Apex Legends has to stay ahead of the game.
"We're generally about a year and a half from when we start doing block-outs to shipping. … [Map updates are] definitely a lot easier. Like a map update is generally about six months, so we're a couple seasons ahead on those. And then a town takeover, we're usually about one season ahead," said Grenier. 
Small hints about the 'Apex Legends' Season 10 legend
While Respawn Entertainment is remaining largely tight-lipped about the upcoming roster addition to Apex Legends Season 10, they did drop some small hints.
"[Apex Legends Season 10] is rapidly approaching, so we're going to be unveiling some new information around our upcoming season, including some information about our next legend — he is very interesting and unique in many ways, and I think players will be very excited to learn about him," said Grenier. 
So we know the legend will be male, and will have a unique kit — perhaps some new movement or gameplay aspect that could turn the meta on its head. More news about the upcoming season will be released during the EA Play Live on July 22.