Here's Who Each 'High School Musical: The Musical: The Series' Character Will Play in 'Beauty and the Beast'
East High is ready to take home a few 'Menkie' Awards with their production of 'Beauty and the Beast.' Here's what we know about the characters from the Disney+ original, 'High School Musical: The Musical: The Series.'
After a quick musical switch from Miss Jenn, the theater nerds of East High are ready to put on an iconic performance of the Disney stage musical, Beauty and the Beast. Here's who each of the characters from High School Musical: The Musical: The Series are playing. 
[This article contains spoilers from the second episode of High School Musical: The Musical: The Series season 2!]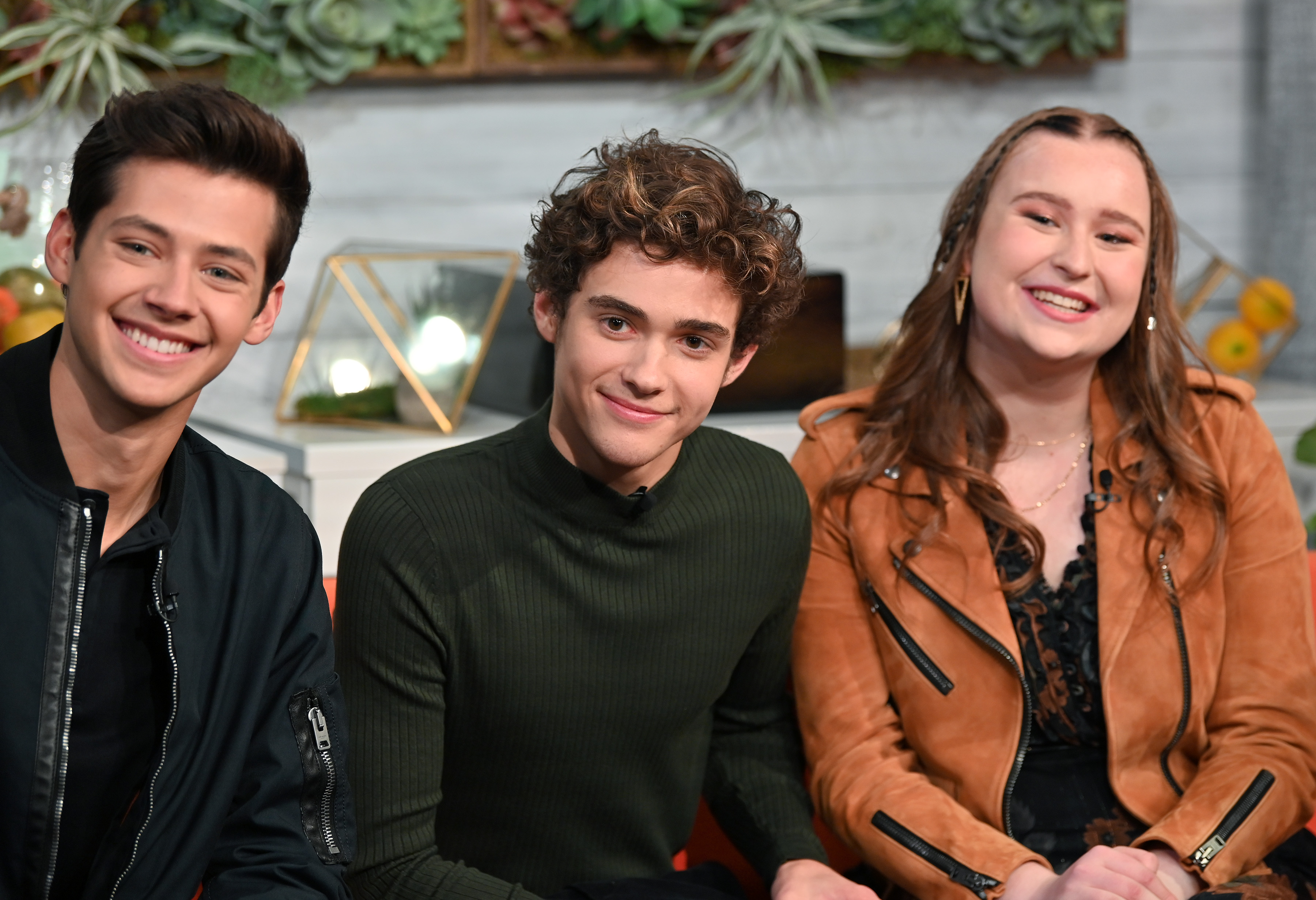 Ashlyn will portray Belle in East High School's production of 'Beauty and the Beast'
She slayed as Ms. Darbus in her school's version of High School Musical. She even wrote an original song for her character, later writing another original song for her Beauty and the Beast audition. 
After hearing her sing "Belle," Miss Jenn cast Ashlyn as the title character, Belle. It came as a surprise to the new girl at the drama club, but just like Nini said over video chat, Ashlyn deserved it. 
Ricky will portray the Beast
Joshua Bassett's character is a little apprehensive about auditioning for Beauty and the Beast. The first time, he only really auditioned to be with Nini. With Nini gone, this character had to decide if the drama club was where he truly wanted to be. Eventually, he auditioned and earned one of the main roles. 
EJ was cast as Gaston
This character is a little preoccupied with being a senior. He's ready for his next year at Duke University. Technically, he hasn't been accepted yet, but he still didn't want to commit to a lead role this year. Instead, Miss Jenn gave him the part of Gaston, the villain of the Disney animated film. 
Big Red earned his first role in a musical, acting as LeFou
He's used to just chilling in the background. Inspired by his love for Ashlyn, this character auditioned for the spring musical. His audition wasn't great, but Miss Jenn saw his potential to portray LeFou. 
Carlos will portray Lumiere 
For High School Musical, Carlos appeared as the choreographer. Now, with his sights set on a MEGOT (that's a "Menkie," Emmy, Grammy, Oscar, and Tony), this character auditioned for Beauty and the Beast. He earned the character who performs "Be Our Guest" — the candelabra named Lumiere. 
Nini's best friend, Kourtney, will be Mrs. Potts
She was the costume designer for East High until she belted "Bop To The Top" and surprised all of the theater nerds. Thanks to some long-distance support from Nini, this character auditioned for the spring musical and got the part of Mrs. Potts.
Other characters earned iconic roles for this musical. Seb will appear as Mrs. Potts' son, named Chip. Gina, after auditioning alongside Kourtney and Ashlyn, earned the part of Fifi. It's still unclear if Nini will return to the halls of East High, especially after such a rough day at her new high school. 
Episodes of High School Musical: The Musical: The Series debut weekly on Disney's streaming platform, Disney+.