'Up': Where to Watch Ed Asner's Beloved Pixar Movie
Legendary actor Ed Asner died on Aug. 29. In honor of the actor's legacy, here's where fans can watch one of his most beloved films: 'Up.'
Entertainment buffs of all ages are celebrating Edward "Ed" Asner following the legendary actor's death on Aug. 29. The star kept himself very busy in the last six decades, with acting credits spanning more than 400 titles. He reached a new generation of fans in 2009 with the release of Pixar's animated film, Up, in which Asner played main character Carl Fredricksen. In honor of Ed Asner's life and successful career, here's where you can watch Up.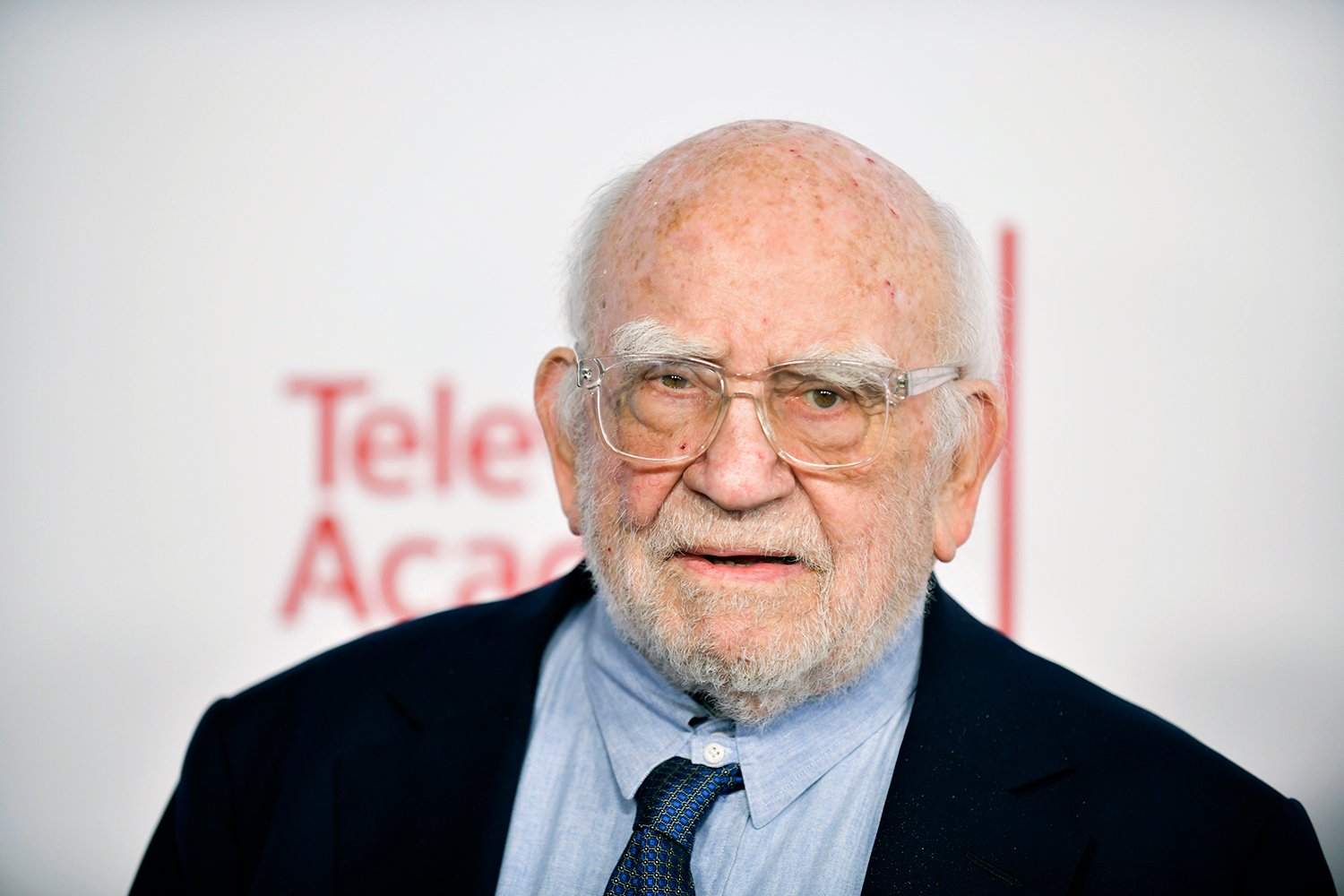 Ed Asner died at 91 years old
Asner's official Twitter account confirmed in the afternoon on Aug. 29 that the actor died earlier that morning.
"We are sorry to say that our beloved patriarch passed away this morning peacefully. Words cannot express the sadness we feel. With a kiss on your head- Goodnight dad. We love you," the post read.
Asner's death left many of his former co-stars, Hollywood friends, and fans shocked. A few hours after the announcement, Pixar posted a tribute to the actor and his Up character.
"Ed was our real life Carl Fredricksen: a veneer of grouch over an incredibly loving and kind human being. Russell, Dug, and all of us at Pixar will miss him terribly," the post read.
Asner's career dated back to the 1950s. He was most known for playing Lou Grant in the television series of the same name and The Mary Tyler Moore Show. Asner has also starred in several critically-acclaimed films, including Elf and El Dorado.
Asner also appeared on Broadway in shows like Born Yesterday and Face of a Hero and served as President of the Screen Actors Guild from 1981 to 1985. At the time of his death, his net worth was $10 million.
Here's where you can watch 'Up' in honor of Ed Asner
Up follows Carl Fredricksen, a 78-year-old balloon salesman who ties thousands of balloons to his home in order to fly off to South America. He soon realizes that a young wilderness enthusiast, Russell, hid away in the house to accompany Carl on the trip. The 3-D animated film was released in 2009.
There are a few places to see Asner in Up, but the most practical option is Disney+. The Walt Disney Company owns Pixar Animation Studios, so Disney+ has an expansive library of Pixar movies. If you don't have an account for the streaming service right now, you can sign up for a 7-day free trial. In addition to Disney and Pixar films and shows, Disney+ also houses Marvel, National Geographic, and Star Wars titles.
If you'd prefer a one-time rent option, you can rent Up for $3.99 on Amazon Prime Video, Vudu, iTunes, and the Microsoft Store. Google Play lists the film, as well. Up is also available to purchase on these platforms for $19.99.
Up isn't the only Asner title to appear on Disney+. The spinoff series of animated shorts, Dug Days, will be available on the streamer on Sept. 1.
The actor said he 'never stopped loving cartoons,' even before 'Up'
Cartoons had been in Asner's heart long before Up. In a 2010 interview with CNN, the actor revealed that he loved animations since childhood.
"I've never stopped loving cartoons. I loved cartoons as a kid. I can still look at them and enjoy them. … I was asked to do Ted Turner's 'Captain Planet' series," he said. "I played Hoggish Greedly [makes pig sounds]. I loved inventing shtick for him, and it served a very noble purpose at the same time."