Ed McMahon's Final Salute to Johnny Carson
About a year before TV icon Johnny Carson died, he got together with his longtime friend and co-host, Ed McMahon, for one last visit. As McMahon recalled, they spent that time aboard the beloved Tonight Show host's prized yacht. And that's where one final salute between the old friends took place.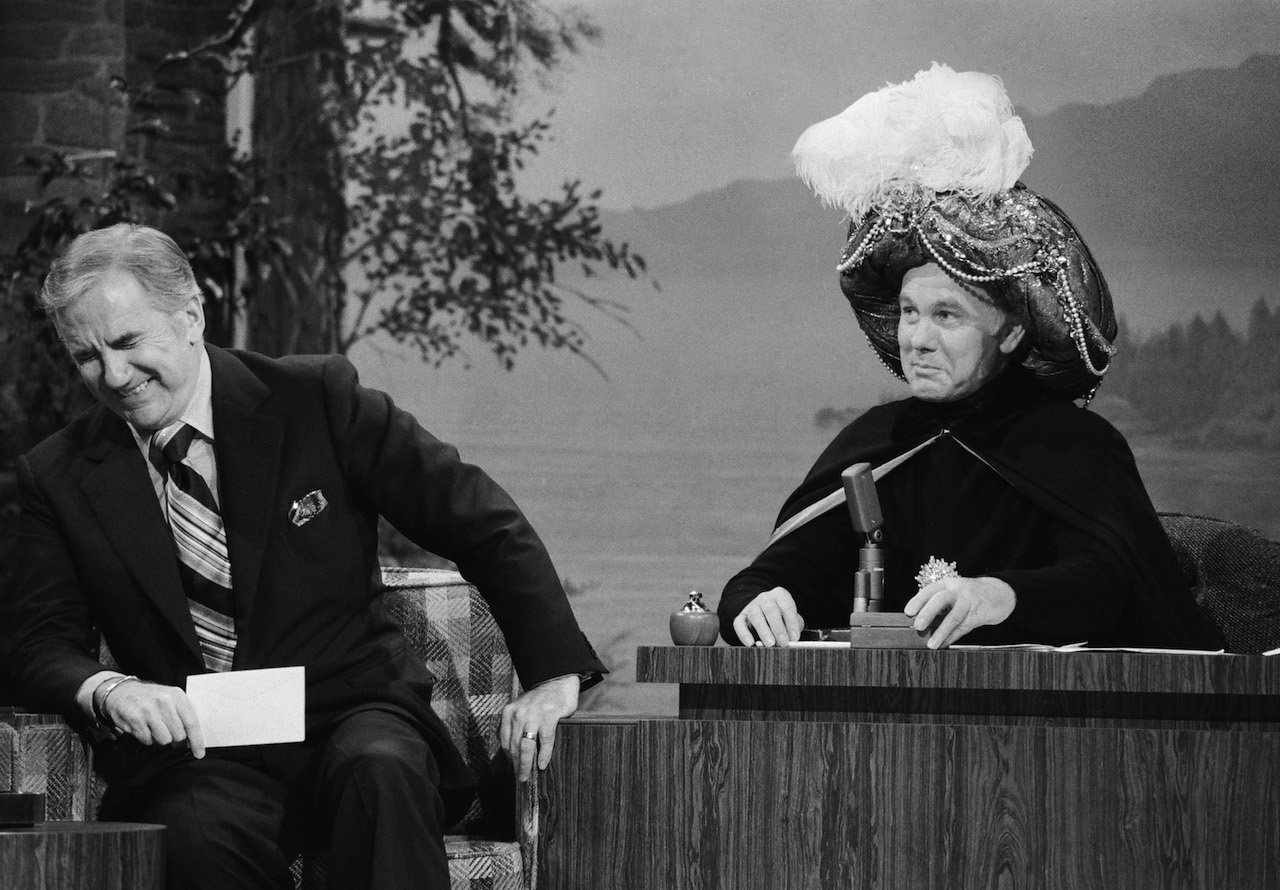 Ed McMahon thought Johnny Carson looked like a million dollars a year before his death
According to McMahon's recollection in Here's Johnny, he remained close with Carson in the years after their 1992 retirement from The Tonight Show. "He and I had the same values, though not the same valuables," McMahon noted of their bond.
"He was married to a woman he adored, he loved playing tennis on his own court, to which he walked through a tunnel that ran from his house under a highway," the Star Search host remembered of his friend.
McMahon also pointed out how much Carson adored his yacht, which he called the Serengeti for his love of Africa. He shared that was were they spent their last moments together — just "two lucky guys who loved each other and the good luck they had found together."
Ed McMahon saluted Johnny Carson for his friendship and career
When their visit ended and McMahon descended the gangplank of the $8 million Serengeti, he said he turned back to his old friend. Then, he gave him one last salute, which Carson returned.
"Mine was a little better because a Marine colonel usually gives a smarter salute than a Navy ensign, especially when the colonel is thanking the ensign for his career," McMahon recalled.
He was referring to their military ranks, though he said it wouldn't have mattered. "I would have given Johnny that same salute if his rank had been Gomer Pyle's," he declared.
In concluding Here's Johnny, which was published the year Carson died, McMahon thanked his late friend for decades of funny memories. But he also wished for more.
"Well, Johnny, that's it. Too soon," he wrote. "For you, many years too soon."
And if that doesn't tug at the heartstrings enough, he also wished Carson was behind him, playing the drums while he sang them one last funny song.
"Thanks for the memories/ Of flying high with you/ While down our legs/ Ran uncooked eggs/ Two grown men full of goo/ How yellow we were," he mused in his lyrical tribute to his late friend.
Johnny Carson had emphysema for 20 years before his death on Jan. 23, 2005
According to a review of Carson's death certificate by the Associated Press and subsequent news reports, he died on Jan. 23, 2005 at age 79. His official cause of death was reported as complications from emphysema, which the document noted he'd been diagnosed with 20 years earlier.
As sometimes happens, conflicting reports emerged following Carson's death. NBC released a statement disclosing the host died at home while the Carson family said he was at a hospital. The certificate confirmed his death occurred at Cedars-Sinai Medical Center and not in his Malibu mansion, contrary to what NBC claimed.
Less than five years later, McMahon died on June 23, 2009 following months of medical ailments at age 86.