Ed Sheeran Announces COVID Diagnosis After Spending Time With Royals Prince William and Duchess Kate Middleton
Ed Sheeran recently revealed that he tested positive for the coronavirus (COVID-19). The diagnosis sparked a wave of concern from fans, not only because Sheeran has a number of upcoming appearances scheduled to promote his latest album but also because he was maskless around members of the royal family just a week ago. 
Here's what happened and what the outcome of Sheeran's diagnosis could be.
Ed Sheeran met Prince William and Duchess Kate Middleton at the Earthshot Prize Awards
Ed Sheeran had the opportunity to mingle with royals at the Earthshot Prize Awards on Sunday, Oct. 17. The event, launched by Prince William in 2020, celebrates green activism.
According to the Earthshot Prize website, "An awards ceremony will take place in different cities across the world each year between 2021 and 2030 to award five winners The Earthshot Prize. Five, one million-pound prizes will be awarded each year for the next 10 years, providing at least 50 solutions to the world's greatest environmental problems by 2030."
Several celebrities attended the London event, including English actors Emma Thompson and Emma Watson. Ed Sheeran was also there as a performer.
There is video footage of Prince William and Duchess Kate Middleton having a conversation with Emma Watson and Ed Sheeran at the event. All of them were maskless and standing quite close to one another. 
The "Shape of You" singer said he tested positive for the coronavirus
On Sunday, Oct. 24, Sheeran announced via Instagram that he had tested positive for the coronavirus. 
Over butterfly and paint-splatter imagery similar to what the singer has been using to promote his upcoming album, Sheeran wrote, "Hey guys. Quick note to tell you that I've sadly tested positive for Covid, so I'm now self-isolating and following government guidelines.
"It means that I'm now unable to plough ahead with any in person commitments for now, so I'll be doing as many of my planned interviews/performances I can from my house. Apologies to anyone I've let down. Be safe everyone x"
The announcement came exactly one week after Sheeran attended the Earthshot Prize Awards.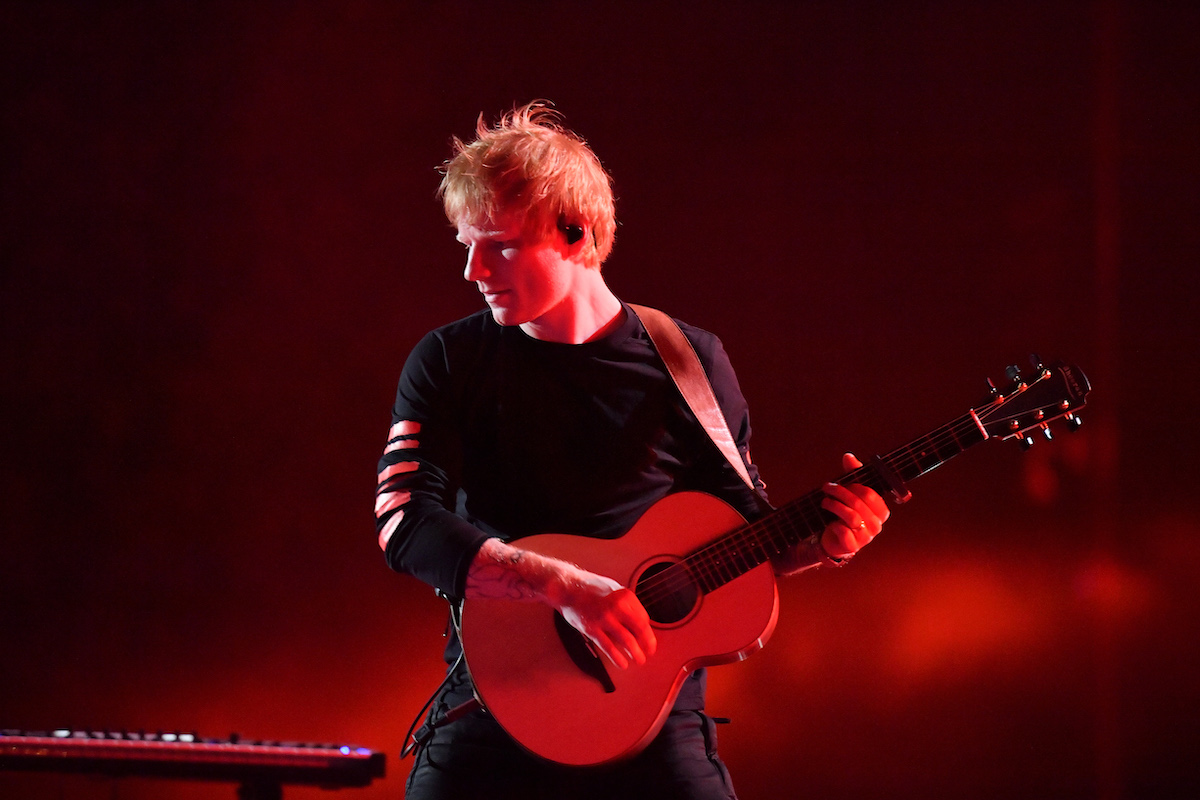 Ed Sheeran's illness may jeopardize his scheduled performance on 'Saturday Night Live'
Fans are not just concerned about what Sheeran's diagnosis could mean for the health of the royal couple since he interacted with them just a week before revealing his diagnosis. They also want to know whether or not the "Perfect" singer will be able to make his scheduled appearance on Saturday Night Live. 
He was slated to perform as the musical guest on Nov. 6. It's likely that the Suffolk-based artist won't be permitted entry into the United States with a positive coronavirus test.
According to Page Six, SNL is seeking a replacement for Sheeran. He might perform remotely, as he suggested in his Instagram statement. But the show traditionally has performers in the studio, so they are hoping to get "another singer who appeals to the same demo… someone like Shawn Mendes or Justin Bieber."