Ed Sheeran Didn't Get His License Until He Was 24
When you're rich, you can afford to pay others to chauffeur for you. Hollywood is full of celebrities who have opted to skip the driving test for good. Ironically, those same, non-driving A-listers insist on owning cars anyway. Ed Sheeran bought his first car, post celebrity status success, even though he didn't yet have a license.
He was 24 years old when he took and passed his test. Some suggest it was owning his first car that incentivized him to get his driver's license. But there may have been another motivation, too.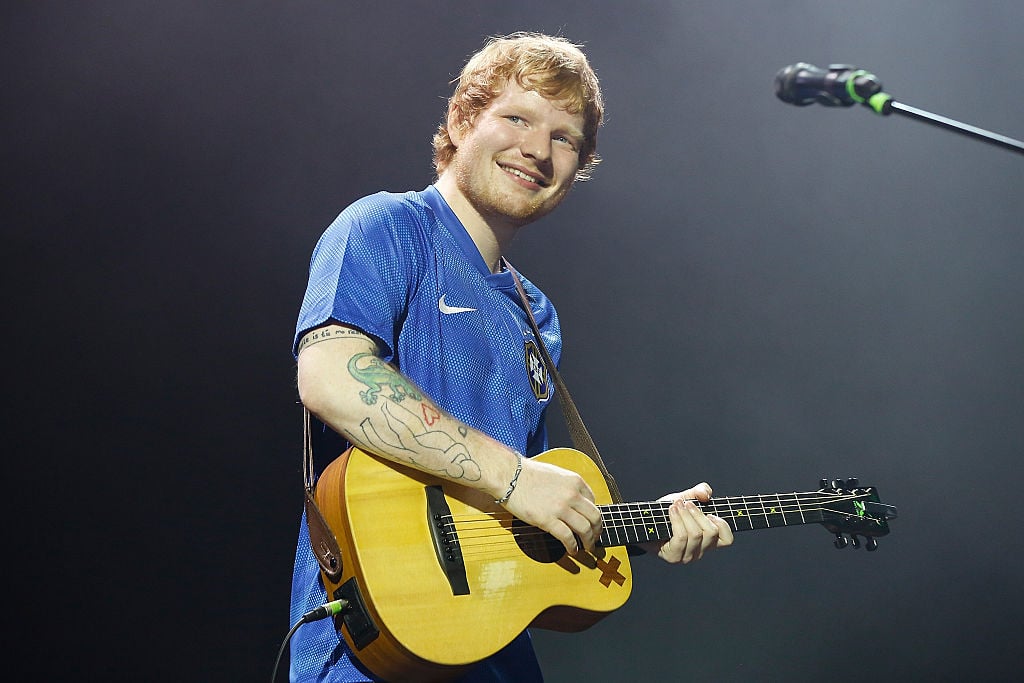 Ed Sheeran's incredible career
Fans will say there isn't an Ed Sheeran song they don't like. This singer and songwriter started young, and his talent has carried him into fame rather quickly. He spent his teenage years honing his craft before moving to London to pursue a music career.
He was topping iTunes charts long before he even had an official label. His fan base was growing, and his journey brought him to the U.S. in 2010. Jamie Foxx took a liking to Sheeran and invited him to his Sirius radio show.
By 2011, Sheeran, without promotion, released another EP that reached No. 2 on the iTunes chart. His success finally landed him a record deal with Atlantic Records. His major debut album dominated in the U.S. and in the U.K. alike. Sheeran then began co-writing with other huge mega-artists, including the likes of Taylor Swift and One Direction.
Ed Sheeran has won Grammy Awards for hits like "Shape of You" and "Thinking out Loud." He's earned other distinguished recognition, too. In 2017, Sheeran was honored to be made a member of the Most Excellent Order of the British Empire, with regard to his accomplishments and services to charity and music.
In 2018, the larger-than-life musician earned yet another title, the highest-earning musician, with accumulated wealth topping £342 million.
A quiet and modest personal life
Ed Sheeran may be one of the world's biggest stars, but he still remains grounded. He keeps his personal life details to himself and doesn't seem to be over the top about much of anything. He snuck away to marry his long-time girlfriend, Cherry Seaborn.
It was months later that he mentioned having gotten married, citing the details had been "too personal" to share at the time. He once received an honor from Prince Charles, and as part of his acceptance, he shared the honor was bittersweet for him.
He shared publicly that his grandfather, who had died on that day four years prior, would be proud. It's just another demonstration of how sensitive and sentimental he is as a person. And fans love him for it.
Why Ed Sheeran waited until he was 24 to drive
It was July 2015 when Ed Sheeran admitted to having bought his first car and told his fans he had plans to learn how to drive. It wasn't a flashy, fast, or overly expensive car either.
In modest fashion, Sheeran's first car was a Mini. According to Smooth FM, he reportedly drove for the first time on his appearance of Top Gear, as part of their "Star in A Reasonably Priced Car" segment and struggled to keep the car on the road.
According to USA Today, Sheeran enthusiastically tweeted, "Passed my driving test yesterday." He playfully included a series of "zooms" as he announced to his fans that carpooling would no longer be his mode of transportation.
What Ed Sheeran drives today
He may be driving official these days, but Ed Sheeran is still afraid of fast cars. He did buy an Aston Martin DB9. And later, he was fined for speeding. While he tends to be modest about his own car and driving preferences, he's shared the wealth with others around him. He bought his sound man a Porsche and a Range Rover for his manager, Stuart Camp.
Ed Sheeran has certainly earned his celebrity status over the years. But equally impressive, maybe that he finally also earned his driver's license. He may have been 24, but better late than never. And fans don't seem to mind if he's behind the wheel or riding shotgun. He's Ed Sheeran, and everyone seems to love him just for who he is.