Ed Sheeran Had a Major Crush On His Wife, Cherry Seaborn, In High School
Ed Sheeran has lived the kind of life that a musician should enjoy. Just think of his connections to Courteney Cox, Elton John, and Jaime Foxx's couch. The other aspect that endears this Halifax, West Yorkshire musician to fans everywhere is his sweet relationship with Cherry Seaborn. So, what is the deal with the lady who just might have inspired, "Shape of You?"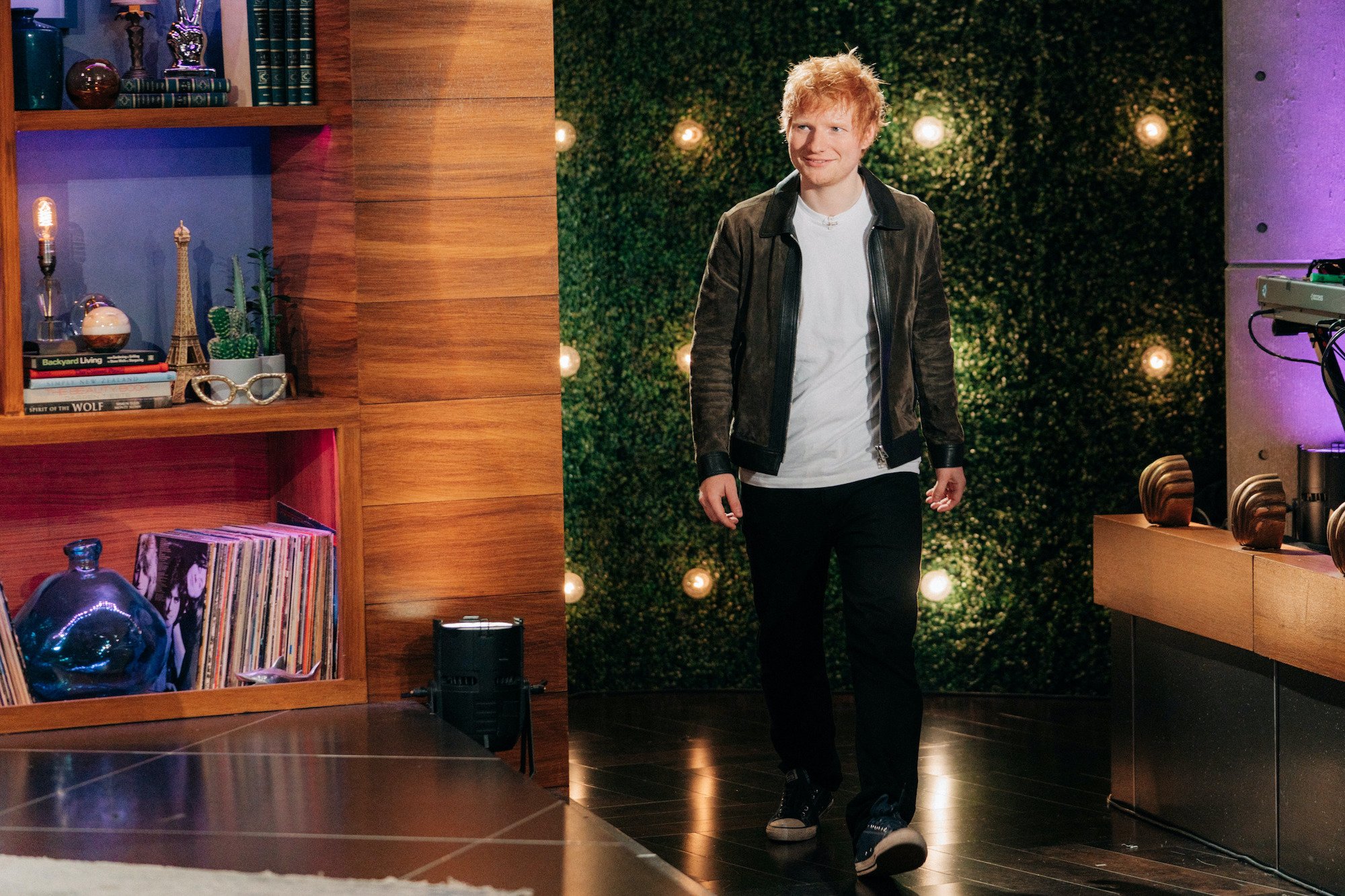 Both attended Thomas Mills High School in Suffolk, England. While it is true that they met there, it is unlikely that a romantic relationship between the two sprang up right away. If it had, there is a good chance Sheeran would not have quit school to pursue music. What is quite apparent, however, is that Seaborn made quite the impression on the young musician.
Ed Sheeran and his high school crush reunited
Unlike fans and those in the biz, Seaborn saw Sheeran as the young man who needed a break. They reconnected in 2015. As conversations grew deeper, the friendship blossomed into something else altogether. In 2016, it was clear that Seaborn cared more about Sheeran the man than Sheeran the famous musician.
Then, at the beginning of 2018, there was the Instagram picture that spoke of a possible New Year's engagement. By the end of the year, there was the news that the two had married in peace and quiet. For their nuptials, they returned to Suffolk and surrounded themselves with friends from school.
Their relationship crossed oceans
On July 3, 2015, the happy couple was still in each other's friend zone. Connecting because both were in New York at the same time, Sheeran considered her a school friend whom he wanted to be his plus one. Then, right around the end of that Independence Day fête, she was more than just a plus one.
By the end of the year, Seaborn moved from New York to London and the relationship was on. In 2016, they enjoyed each other's company away from the public eye. Then, there was the 2017 engagement and the 2018 marriage. Finally, there came the 2020 baby girl.
Ed Sheeran isn't the only musician to marry his high school crush
Beating Sheeran and Seaborn is a snap for post-punk favorite Robert Smith of The Cure. Famous for his gothic rock tunes, new wave persona, and association with Siouxsie and the Banshees as well as Blink-182, the wild-haired singer with the crimson lipstick is an icon of the goth subculture (which he does not necessarily appreciate).
Chronicling this couple's love story caused Yahoo! to dig deep to when Smith was 14 and attended St. Wilfrid's Comprehensive School in Crawley, England, with Poole. Wed in 1988, they are the couple that truly fell in love while very young.
While it is difficult to second-guess Ed Sheeran's relationship, it makes sense that the year he took off from music gave him the time he needed to explore his feelings and properly select his wife-to-be. Knowing her from before only made things more natural and less awkward. At least this is what fans believe right now.
RELATED: Ed Sheeran's First Kiss Was Inspired by Pierce Brosnan in 'James Bond' — 'Very Awkward and Wet'