Ed Sheeran: How the Grammy-Winner Lost 50 Pounds
Ed Sheeran struggled with his weight after becoming a successful musician but with some changes to his lifestyle, the 29-year-old singer-songwriter lost 50 pounds. 
Thanks to Sheeran's estimated net worth of $110 million, he has the means to hire a personal trainer or a nutritionist. But it seems the U.K. native's fitness transformation came from making tweaks to his daily life.
In 2019, while on the British running podcast, Behind The Medal, Sheeran opened up about his weight loss journey. He shared how he'd been indulging too often on tour and what worked for him to get (and keep) the extra weight off.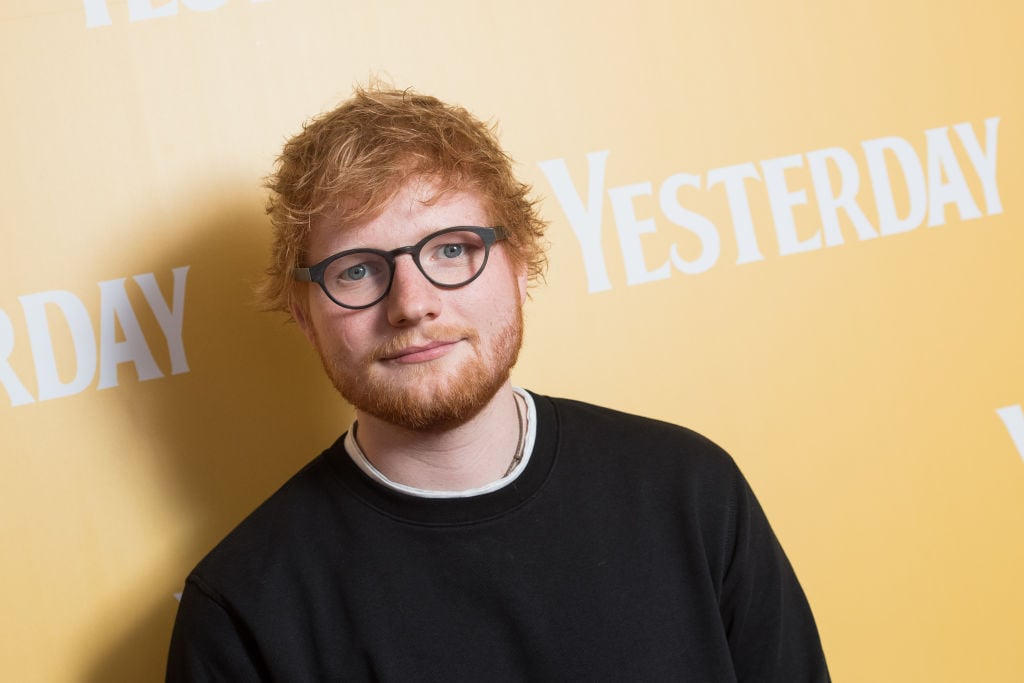 Alcohol and junk food were part of his life on tour 
With Sheeran's hectic schedule it became hard for him to stick to a routine. As his career in music took off, exercise became an afterthought. 
"I didn't even touch exercise for a long time," he said. "I was really into sports as a kid and then started music and started smoking and then it all kind of went out the window."
Sheeran soon found himself reaching for fattening foods and alcohol after every one of his performances. He confessed that the U.S. dates on his tours were especially unhealthy. 
"You finish a gig in America, you get a tray of chicken wings, sit in the back of the bus, watch The Simpsons, drink a couple of bottles of wine, but then that's every single day," he said.
He continued, saying his Multiply tour that ran from Aug. 2014 to Dec. 2015 and his Divide tour from March 2017 to Aug. 2019, were especially challenging for him.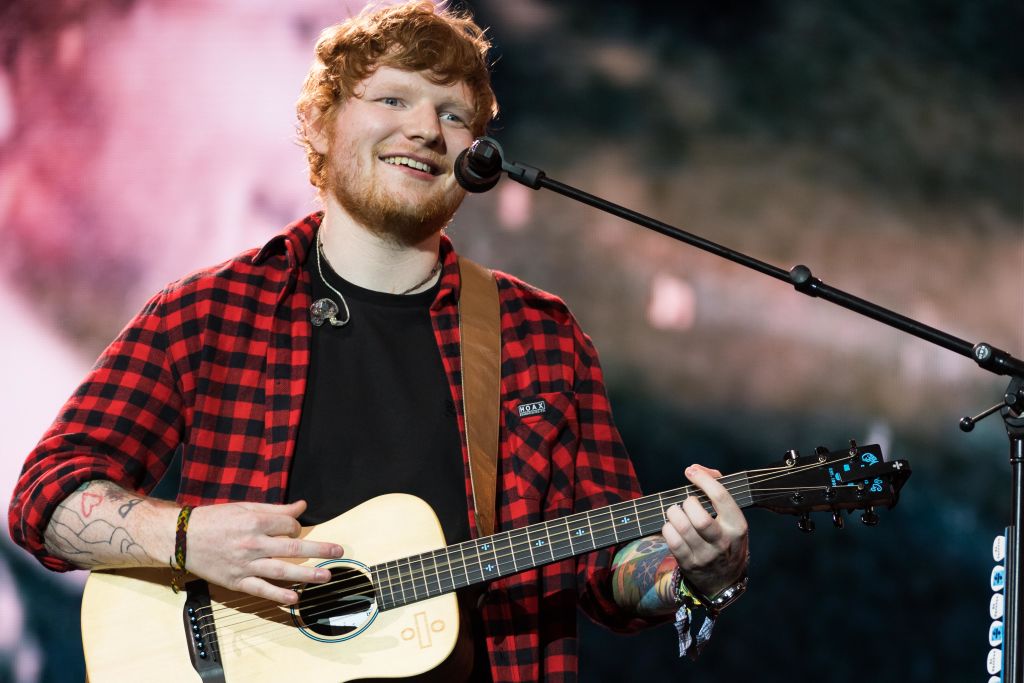 "I kind of ballooned to like 15 or 16 stone (about 210-224 pounds)," Sheeran said, according to Today. Now he's 50 pounds lighter weighing in around 168 pounds.
In a radio interview with Total Access on Signal 1 in 2017, Sheeran said he continued his unhealthy diet even after he stopped touring, which led him to gain weight. 
"I didn't realize how active I was on tour," Sheeran said. "My diet was pizza and beer, but because I was doing two hours a night I was really in shape." Soon, Sheeran noticed a difference in his body. "I stopped touring and carried on my diet of pizza and beer. Suddenly I didn't fit in anything," he added.
He quit smoking and started exercising
Sheeran gave up smoking around 2016 and started adding cardio to his daily routine as a way to jumpstart his weight loss. 
"There's no way to check emails or watch TV shows," he said about running outside. "You are either with someone talking or thinking and it's a really good thing."
He also said he didn't start out running for long stretches of time. Instead, Sheeran began doing small bursts of cardio. 
"I did ten minutes a day without fail – intervals of 30 seconds sprinting and 30 jogging," he said. "The key is to not miss a day, so you don't have to do an hour."
The award-winning musician shared he used to feel self-conscious about his body after reading mean comments from online trolls and because of that, he went from one extreme on the scale to other before finding a happy middle ground. Now, Sheeran exercises regularly.