Ed Sheeran to Jam With the Squirtle Squad for New 'Pokémon GO' Event
The club isn't Ed Sheeran's go-to place to find a lover, but Pokémon GO might make the list. The singer-songwriter will be teaming up with the Niantic game to bring players a celebration full of Water-type Pokémon — including the members of the Squirtle Squad. The Pokémon GO event, which kicks off ahead of Thanksgiving, will mix Sheeran's well-known tunes with opportunities to catch 'em all. Read on to learn what you can expect from this collaboration.
Ed Sheeran is teaming up with 'Pokémon GO'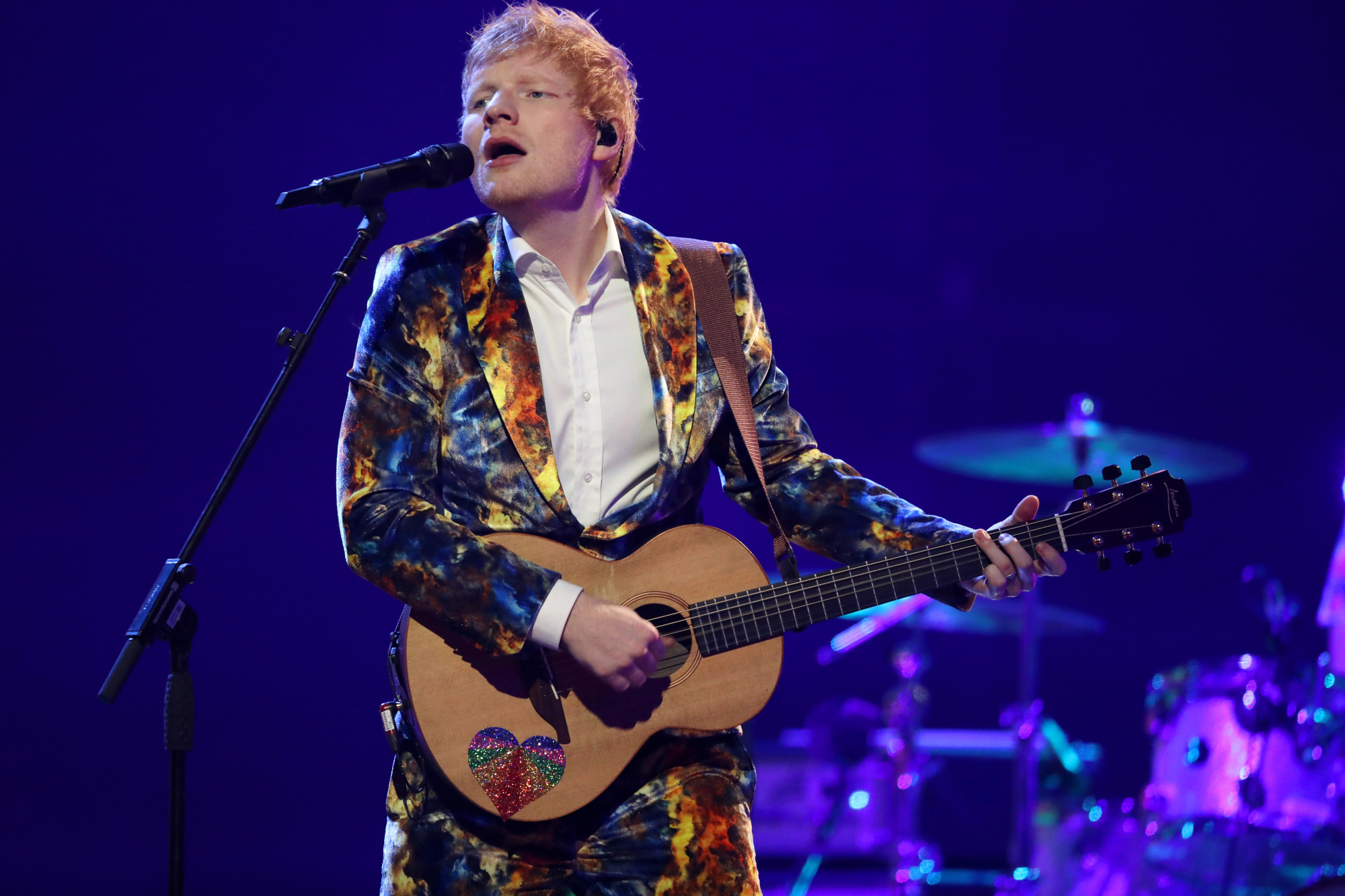 Pokémon GO and Ed Sheeran started teasing a collaboration on Nov. 16, and they've finally revealed what it will entail. The Niantic game posted details on its official Twitter, teasing a performance from the Grammy-winning artist.
Even players who don't listen to Sheeran will have plenty to look forward to, though. In honor of their team-up, the game is bringing back one of Sheeran's favorite additions: the sunglass-wearing Squirtles from the Squirtle Squad:
"That's not all! In celebration of Ed Sheeran's favorite Pokémon, Squirtle wearing sunglasses will be returning to Pokémon GO! We might be 'Thinking Out Loud,' but the thought of catching this Squirtle again feels so 'Perfect' that it's giving us 'Shivers.'"
Squirtle won't be the only wild encounters boosted during this musical event. Which Pokémon can players expect to see more of, and what other bonuses and features will take place?
Here's what to expect from the 'Pokémon GO' event
Sunglass-wearing Squirtles aren't the only Pokémon that will receive increased spawns during Pokémon GO's Ed Sheeran event. Niantic is bringing all the Water-type starters currently in the game out for wild encounters. Players can expect to run into the following more frequently over the course of the collaboration:
Froakie
Mudkip
Oshawott
Piplup
Squirtle
Totodile
The special Squirtles will also appear in event-exclusive Field Research tasks, so trainers should keep an eye out for those. In addition to boosting spawn rates for these Water-types, Niantic is rolling out event bonuses, avatar items, stickers, and more.
As far as the performance component of the collab goes, players can listen to Sheeran's music by clicking into the News section of the game. According to the Pokémon GO blog, they can catch him playing the following songs:
"Perfect"
"Bad Habits"
"Overpass Graffiti"
"Thinking Out Loud"
"First Times"
"Shivers"
Since Sheeran's performances aren't scheduled for one set time, it's probably safe to assume they'll be pre-recorded. But when does this Pokémon Go event start and how long will it last?
When does the Ed Sheeran collab begin?
Sheeran's collaboration with Pokémon GO kicks off on Nov. 22 at 11 a.m. PST, and the event will continue until Nov. 30 at 1 p.m. PST. The artist's special performances will be available to watch through that time period, and the bonuses and increased wild encounters will continue for the entire week as well.
Trainers may need to balance the Pokémon GO event with Nintendo's release of Pokémon Brilliant Diamond and Pokémon Shining Pearl, which hit shelves on Nov. 19. It's certainly an exciting time to be a fan of the franchise — especially if you also have a love of Sheeran's musical talents.
RELATED: 10 Things You Should Never Do While Playing 'Pokemon GO'
Related post url: