How Ed Sheeran Memorializes Special Nights With Empty Wine Bottles
Like any rockstar, Ed Sheeran has some pretty expensive tastes. The singer-songwriter is famous for his love of fine wines. But the "Bad Habits" artist keeps the empty bottles for an intriguing reason.
Ed Sheeran keeps his empty wine bottles around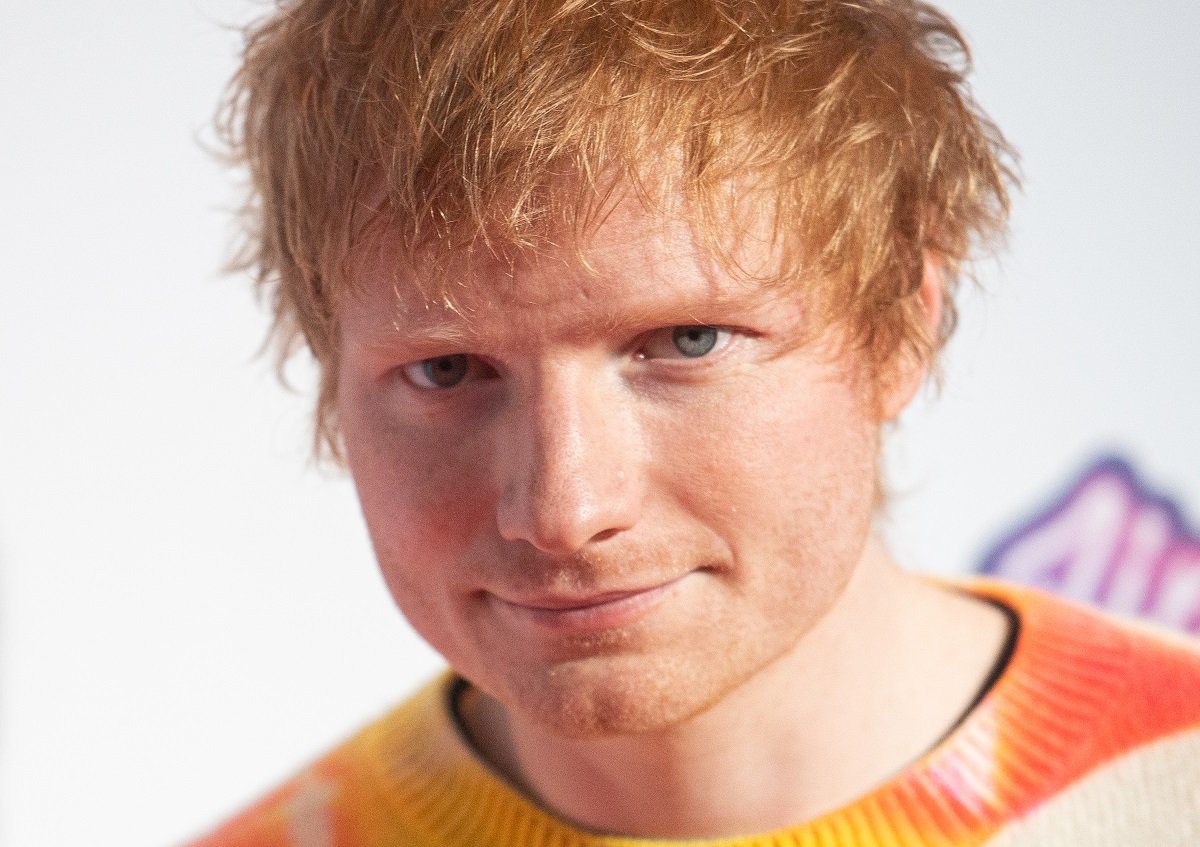 Sheeran has an extensive wine collection. He breaks out bottles of his best stuff to commemorate the big occasions in his life. In addition to celebrating with wine, Sheeran also has a unique tradition that helps him remember those important nights with friends and family.
After a bottle is empty, Sheeran has his guests sign it, then puts it on a shelf. The singer has dozens of bottles signed by those important to him. He looks at them when he's reminiscing about the good times.
Ed Sheeran's tribute to his late friend, Michael Gudinski
Sheeran also uses wine to remember people he has lost. He became very close to Australian promoter Michael Gudinski, who died suddenly in 2021.
"Me and my wife got really close to him and his family," Sheeran said of their relationship in an interview with GQ UK. "When I was in Australia I would stay with him and vice versa when he was in the UK."
"He drinks, or he drank, this wine called Penfold 707," Sheeran continued. "He would get through two or three bottles a day. I just assumed they were like Châteauneuf-Du-Pape, something you could get for £30 down [at] Tesco – that sort of all-day, drinking wine."
"I ordered 24 bottles for my cellar when Michael came to stay last and they're, like, £400 per bottle! Jesus!" the singer laughed. "When he passed away, I went down to the cellar and I had probably eight bottles left: I had one every day until I left for Australia, quite often alongside the full-sized brass statue that Michael got of himself for me. It's now in my pub. I pour him a glass every so often."
Gudinski was actually the one who taught Sheeran the tradition of having friends and family sign empty wine bottles.
Why Ed Sheeran doesn't drink as much these days
Even though Sheeran still enjoys a glass of good wine, the singer-songwriter has cut back on his drinking since becoming a father.
"I love wine and I love beer, but I quit the tobacco," Sheeran explained during an appearance on Spanish TV show El Hormiguero. "When I became a father I didn't intend to be healthier, but as my daughter got up at any hour of the night I had to stop drinking to be sharp."
"And when I was waking up early, I was taking her to the gym and I was training while she played with her toys," the singer said. "Then it made me start drinking water more and I started to feel better and people told me that I was more handsome and younger."
"On a slow day I could drink two bottles of wine," Sheeran reminisced. "Now what I like are half bottles of wine, because when you finish them, you're fine. Well, you can open another one, but it's not like a whole bottle that you always finish."
Even though Sheeran doesn't drink as much as he did when he was younger, the singer's signing-bottles trick has ensured that the beverage plays an integral part in his life.