Ed Sheeran's Manager Just Called Princess Beatrice a 'F**king' Idiot'
Unlike her parents, Prince Andrew and Sarah, Duchess of York, Princess Beatrice isn't known for making headlines, at least not for negative reasons. In fact, the newly married princess was just praised for her beautiful and low-key wedding.
However, an old incident from 2016 that sent singer Ed Sheeran to the hospital for stitches, is making the rounds again. Though the incident has come up before, this time, Sheeran's manager is pointing the blame directly at Princess Beatrice.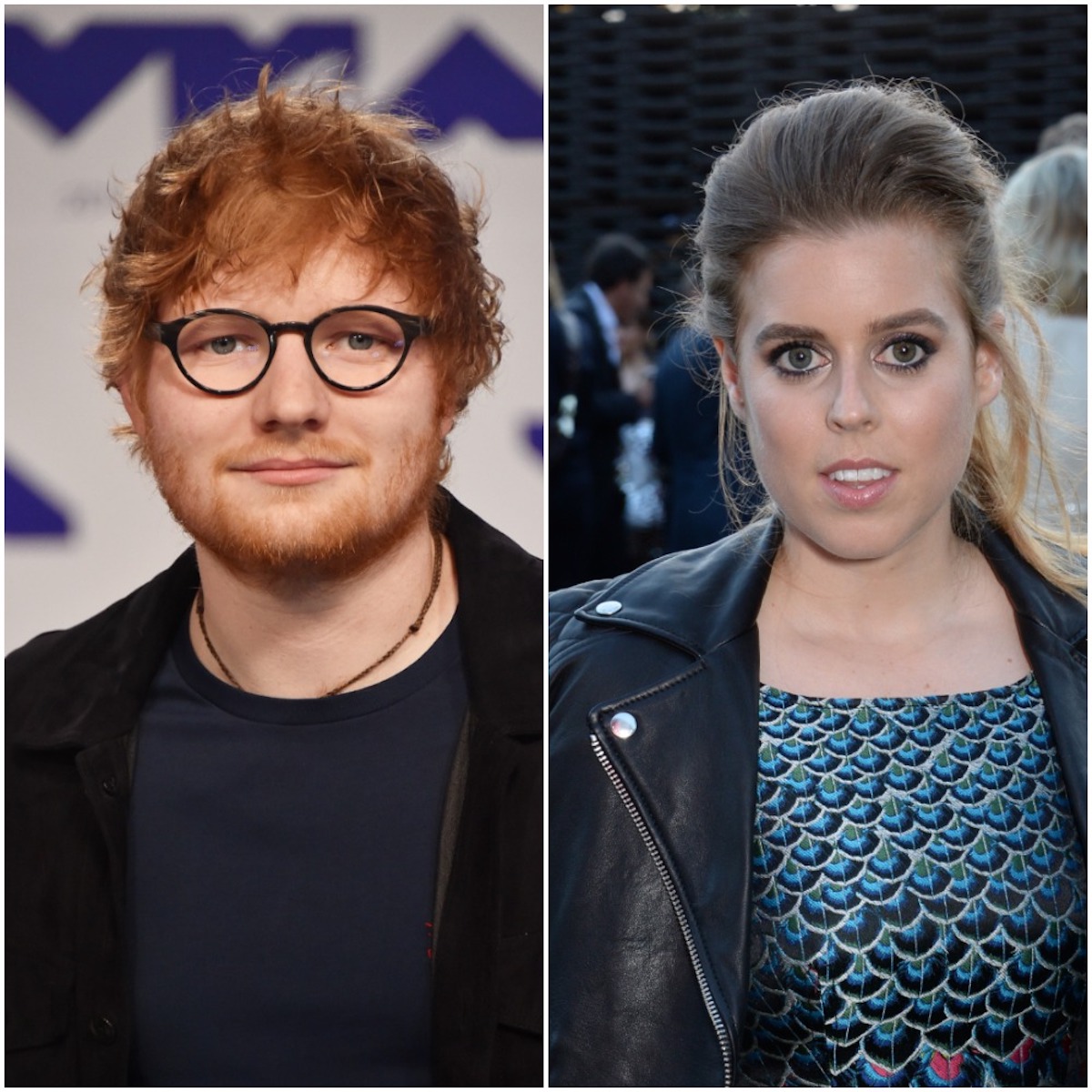 Ed Sheeran and Princess Beatrice used to be good friends
Though Princess Beatrice and Princess Eugenie tend to be low-key about their friendships and their personal lives, we do know that they have a group of famous friends.
The princesses are close with, Ellie Goulding, Kate Moss, Karlie Kloss, and Robbie Williams among others. However, Princess Beatrice's friendship with Sheeran has reportedly been strained since 2016 after an incident involving a sword and a bloody face at the Royal Lodge Windsor.
RELATED: Prince Andrew Was Not Allowed to Appear in Princess Beatrice's Official Wedding Photos
Related post url: 
Ed Sheeran's manager said Princess Beatrice accidentally sliced the singer's face with a sword
Sheeran and Princess Beatrice's friendship came to an awkward and bloody end a few years ago after a party where the princess accidentally sliced open the singer's face while pretending to knight singer James Blunt.
Back in 2016, The Sun reported,
Beatrice, who was in great form, held the sword above him and said 'arise Sir James', just like her nan would at the Palace. But she must have misjudged the weight or something and, instead of lightly tapping him on the shoulder, she swung it back, not knowing Ed was standing right behind her. The blade cut into his face and it was just a few inches from his right eye
Shortly thereafter, Blunt told ShortList that the entire incident was made up "fancy story" during a drunken night. However, Stuart Camp, Sheeran's current manager, and Blunt's former manager says that the princess did in fact accidentally slice open the singer's face and he called her a "f**king idiot" as a result.
"We've never publicly commented on it," Camp said via Jezebel. "But certain people said, 'Oh, you should lie and say it wasn't her and say it was someone else.' I said, well, we're not telling anyone anything. I'm not lying, just because someone's a f**king idiot. Because they're thinking, yeah, I will get paralytic and take a sword off the wall. You're just asking for trouble."
Princess Beatrice was repordly humiliated by the incident
Naturally, no one wants to cause their friend any harm. Though Sheeran and Blunt covered for her, the princess was reportedly  "inconsolable" when the incident happened. However, the "Shape of You" singer assured her that it was just an accident.
Shortly thereafter he headed to the emergency room to get stitched up. However, it seems to have ended the friendship between the singer and the royal. "We've not heard hide nor hair from her since," Camp boasted. However, Sheeran is still friends with the royals including Prince Harry.
Buckingham Palace has said they have no comment on the incident.